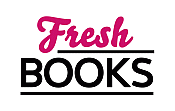 Sweet Reads in February
Marion Lennox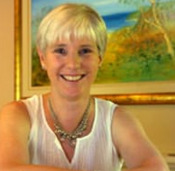 Pseudonym: Trisha David.

Marion was raised in a farming community in practically the only part of Australia that's wet all year round. With no entertainment but reading and no one to talk to but cows, it's no wonder she turned to writing. But they didn't put romance writer in the career handbook at her local school, so she pursued something she thought might make her a better living. Marion ended up teaching statistics and computing at her local university. She married, she had a couple of kids, she collected dogs, cats, chooks, goldfish — the full domestic catastrophe — but her first love was always romance. She penned her first novel while on family leave with her second child. Dare to Love Again was published in 1990 and stands as a testament to a family's ability to survive on spaghetti and toasted sandwiches. Marion's now written over 50 romance novels. She wrote under the pseudonym Trisha David to separate her Tender Romance novels from her Medical Romance books, so if you're looking for older books, try Trisha. She's given up teaching. She'd give up housework if only the animals would stop molting and the kids would learn to clean up (so…she's a dreamer). She daydreams in the garden and calls it gardening. She daydreams while traveling and calls it research. Mostly, she indulges in her first love — romance.
Log In to see more information about Marion Lennox
Log in or register now!
Series
Larksville Legacy
Books:
Healed by Their Dolphin Island Baby, February 2023
Mass Market Paperback / e-Book
A Family to Save the Doctor's Heart, June 2022
Mass Market Paperback / e-Book
A Rescue Dog to Heal Them, March 2022
Two Tails Animal Refuge # 2
Mass Market Paperback / e-Book
Harlequin Medical Romance March 2022 - Box Set 1 of 2, February 2022
Hardcover / e-Book
Healing Her Brooding Island Hero, September 2021
Hardcover / e-Book
Christmas at Waratah Bay, November 2014
Christmas Around the World
e-Book
The Surgeon's Doorstep Baby, January 2013
Paperback / e-Book
Her Outback Rescuer, December 2012
Paperback
Taming The Brooding Cattleman, September 2012
Larksville Legacy #1
Paperback / e-Book
Abby and the Bachelor Cop, May 2011
Paperback
Crowned: The Palace Nanny (Harlequin Romance), November 2009
Mass Market Paperback
Betrothed: To The People's Prince, October 2009
Marrying His Majesty
Mass Market Paperback
Claimed: Secret Royal Son (Harlequin Romance), September 2009
Mass Market Paperback
The Prince's Captive Wife, September 2009
Mass Market Paperback
Christmas Getaway, November 2008
Mass Market Paperback
Wanted: Royal Wife And Mother, August 2008
By Royal Appointment
Mass Market Paperback
A Royal Marriage Of Convenience, March 2008
By Royal Appointment
Paperback
Christmas Proposals, November 2007
Paperback
His Miracle Bride, August 2007
Castle at Dolphin Bay
Mass Market Paperback
The Prince's Outback Bride, May 2007
Paperback
The Surgeon's Family Miracle, March 2007
Paperback
Rescue at Cradle Lake, January 2007
Paperback
The Heir's Chosen Bride, July 2006
Miniseries: Castle at Dolphin Bay
Paperback
The Doctor's Proposal, June 2006
Miniseries: Castle at Dolphin Bay
Paperback
His Secret Love-Child, April 2006
Paperback
Princess of Convenience, March 2006
Heart to Heart
Paperback
The Doctor's Rescue Mission, April 2005
Medical Romance
Paperback
The Last Minute Marriage, February 2005
Paperback