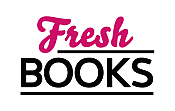 Get a great read for October
Donald Bain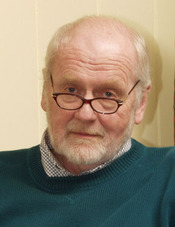 Blogging at Fresh Fiction
Donald Bain and Renée Paley-Bain | Jessica Fletcher and Me (Now Us)
October 5, 2015
We are so excited about our latest Murder, She Wrote novel Read More...
Donald Bain | Murder She Wrote: Death of a Blue Blood
October 6, 2014
We're delighted to meet all of you here at Fresh Fiction. This has been a great year for the Murder, She Wrote Read More...
Donald Bain, Jessica Fletcher's longtime collaborator, is the author or ghost/author of more than 80 books, many of them bestsellers. Among his books, the airline comedy, Coffee Tea or Me?, published almost 30 years ago, together with its sequels sold more than 5-million copies worldwide and was the basis of a television movie-of-the-week.
Bain is a graduate of Purdue University and received its highest award for his work in educational radio and television. (He was designated a Purdue "Distinguished Alumni" for 2003.) He went on to work professionally in broadcasting in Texas and Indiana, and co-hosted more than 200 shows in New York with Long John Nebel, then king of late-night talk-radio.
A public relations executive for McCann-Erickson and American Airlines, Bain also was a consultant to Pan Am for the introduction of the 747, the takeover of National Airlines, and a national campaign to promote air travel. Two of these projects earned Silver Anvil awards from the Public Relations Society of America (PRSA). In 1985, with his wife, he co-founded Hyphenates, Ltd., which has provided editorial services to a wide variety of companies.
Bain has worked for over 30 years as a professional jazz musician, has taught at the college level and has written myriad magazine articles. He is a member of Sigma Delta Chi, the Writer's Guild of America, the Authors Guild, the National Academy of Television Arts and Sciences, and the Mystery Writers of America.
Don Bain is married to Renée Paley-Bain, also a writer, and who collaborates with him on the "Murder, She Wrote" series. He has two grown daughters and four grandsons.
Log In to see more information about Donald Bain
Log in or register now!
Series
Murder, She Wrote
Books:
Margaret Truman's Allied in Danger, January 2019
Capital Crimes #30
Mass Market Paperback / e-Book (reprint)
Murder, She Wrote: A Date with Murder, May 2018
Murder, She Wrote
Hardcover / e-Book
Margaret Truman's Deadly Medicine, December 2017
A Capital Crimes Novel
Mass Market Paperback / e-Book
Murder, She Wrote: Hook, Line, and Murder, September 2017
Murder, She Wrote
Mass Market Paperback / e-Book (reprint)
Hook, Line and Murder, October 2016
Murder, She Wrote #46
Hardcover / e-Book
The Ghost and Mrs. Fletcher, September 2016
Murder, She Wrote
Mass Market Paperback / e-Book (reprint)
Design For Murder, April 2016
Murder, She Wrote
Hardcover / e-Book
Killer in the Kitchen, March 2016
Murder, She Wrote #43
Paperback / e-Book (reprint)
The Ghost And Mrs. Fletcher, October 2015
Murder She Wrote #44
Hardcover / e-Book
Death of a Blue Blood, September 2015
Murder She Wrote #42
Paperback / e-Book (reprint)
Killer In The Kitchen, April 2015
Murder, She Wrote #43
Hardcover / e-Book
Murder, She Wrote: Aloha Betrayed, March 2015
Murder, She Wrote #41
Paperback / e-Book
Death of a Blueblood, October 2014
Murder, She Wrote #42
Hardcover / e-Book
Close-Up On Murder, September 2014
Murder, She Wrote #40
Paperback / e-Book
Aloha Betrayed, April 2014
Murder, She Wrote #41
Paperback / e-Book
Murder, She Wrote, October 2013
Murder, She Wrote #40
Hardcover / e-Book
Domestic Malice, October 2012
Murder, She Wrote #38
Hardcover / e-Book
Trouble At High Tide, April 2012
Murder, She Wrote #37
Hardcover / e-Book
The Fine Art of Murder, October 2011
Murder, She Wrote #36
Hardcover / e-Book
Skating On Thin Ice, April 2011
Murder, She Wrote #35
Hardcover / e-Book
Murder, She Wrote: Nashville Noir, March 2011
Paperback
The Queen's Jewels, October 2010
Murder, She Wrote #34
Hardcover / e-Book
Nashville Noir, April 2010
Murder She Wrote #33
Hardcover / e-Book
Murder Never Takes A Holiday, November 2009
Murder, She Wrote Anthology
Paperback
A Fatal Feast, October 2009
Murder, She Wrote #32
Hardcover / e-Book
Madison Avenue Shoot, April 2009
Murder, She Wrote #31
Hardcover / e-Book
A Slaying In Savannah, October 2008
Murder, She Wrote #30
Hardcover / e-Book
The Maine Mutiny, April 2005
Murder, She Wrote #23
Paperback / e-Book (reprint)
Dying to Retire, April 2004
Murder, She Wrote #21
Paperback / e-Book (reprint)
A Little Yultide Murder, November 2003
Murder, She Wrote #11
Paperback / e-Book (reprint)
Destination Murder, October 2003
Murder, She Wrote #20
Hardcover / e-Book
Majoring in Murder, April 2003
Murder, She Wrote #19
Paperback / e-Book
You Bet Your Life, October 2002
Murder, She Wrote #18
Paperback / e-Book
Provence -- To Die For, April 2002
Murder, She Wrote #17
Paperback / e-Book (reprint)
Murder In A Minor Key, October 2001
Murder, She Wrote #16
Paperback / e-Book
Blood On The Vine, April 2001
Murder, She Wrote #15
Paperback / e-Book
Trick or Treachery, October 2000
Murder, She Wrote #14
Paperback / e-Book
Gin & Daggers, April 2000
Murder, She Wrote #1
Paperback / e-Book (reprint)
Knock 'Em Dead, October 1999
Murder, She Wrote #13
Paperback / e-Book (reprint)
Murder at the Powderhorn Ranch, May 1999
Murder, She Wrote #12
Paperback / e-Book (reprint)
Murder in Moscow, May 1998
Murder, She Wrote #10
Paperback / e-Book (reprint)
Murder on the QE2, October 1997
Murder, She Wrote #9
Paperback / e-Book (reprint)
Brandy & Bullets, September 1997
Murder, She Wrote #4
Paperback / e-Book (reprint)
The Highland Fling Murders, April 1997
Murder, She Wrote #8
Paperback / e-Book (reprint)
A Palette For Murder, October 1996
Murder, She Wrote #7
Paperback / e-Book (reprint)
A Deadly Judgment, April 1996
Murder, She Wrote #6
Paperback / e-Book
Martinis & Mayhem, December 1995
Murder, She Wrote #5
Paperback / e-Book (reprint)
Manhattans & Murder, December 1994
Murder, She Wrote #2
Paperback / e-Book (reprint)