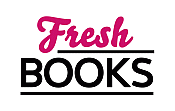 June blooms with love and intrigue
Stephen J. Cannell
Stephen J. Cannell is the bestselling author of twelve novels, including the critically acclaimed Shane Scully series, which includes White Sister, Cold Hit, Vertical Coffin, Hollywood Tough, The Viking Funeral, and The Tin Collectors. The newest installment, THREE SHIRT DEAL, will be published by St. Martin's Press in January, 2008.ā€¯
In addition, Cannell is the author of RUNAWAY HEART, THE DEVIL'S WORKSHOP, RIDING THE SNAKE, KING CON, FINAL VICTIM, and THE PLAN. A feature film of KING CON is currently in development. The motion picture rights to RIDING THE SNAKE have been optioned, as well as the rights to his unpublished manuscript, LOVE AT FIRST SIGHT.
An Emmy award-winning writer/producer and Chairman of Cannell Studios, Cannell overcame severe dyslexia to become one of television's most prolific writers. In a highly successful career that spans three decades, he has created or co-created more than 40 shows, of which he has scripted more than 450 episodes and produced or executive produced more than 1,500 episodes. His hits include The Rockford Files, Greatest American Hero, The A-Team, Hunter, Riptide, Hardcastle & McCormick, 21 Jump Street, Wiseguy, The Commish, Profit, and the hit syndicated shows, Renegade and Silk Stalkings.
During the past few years, Cannell has received numerous awards, including the Saturn Award - Life Career Award (2004), The Marlow Lifetime Achievement Award from Mystery Writers of America (2005), and the WGA Paddy Chaefsky Laurel Award for Television Writing Achievement (2006).
An unstoppable creative force, Cannell is also a savvy businessman. In 1979, Cannell formed his own independent production company, Stephen J. Cannell Productions, in order to achieve creative control over material he was writing and producing. Seven years later, he formed The Cannell Studios to oversee all aspects of the organization's operations. Having surpassed the $1 billion mark in production outlays, the studio experienced remarkable growth and diversification in such areas as production (films, mini-series, commercials), merchandising, and first-run/off-network programming. Cannell still owns the worldwide distribution rights to more than 1,000 hours of Cannell-produced series and TV movies.
Cannell Studios is currently producing a series of independent thrillers in partnership with IDT Entertainment, and is in preproduction on a new film with Spyglass Entertainment. Other projects in development include feature films of The A-Team, 21 Jump Street, and The Greatest American Hero.
Cannell is an avid spokesperson on Dyslexia, and is a third generation Californian who currently resides in the Los Angeles area with his wife, Marcia, and their three children.
Log In to see more information about Stephen J. Cannell
Log in or register now!
Series
Books:
Vigilante, December 2011
Shane Scully #11
Hardcover
The Pallbearers, October 2010
Shane Skully #9
Paperback (reprint)
The Pallbearers, March 2010
Shane Scully
Hardcover
On The Grind, January 2009
Shane Scully #8
Hardcover
At First Sight, July 2008
Hardcover
Three Shirt Deal, January 2008
Shane Scully #7
Hardcover
No Chance, October 2007
Cannon and Picket
Hardcover
White Sister, August 2006
Shane Scully #6
Hardcover
Tin Collectors and the Viking Funeral, October 2005
Paperback (reprint)
Cold Hit, August 2005
Shane Scully #5
Paperback (reprint)
Vertical Coffin, February 2005
Shane Scully #4
Paperback (reprint)
Runaway Heart, August 2004
Paperback (reprint)
Hollywood Tough, December 2003
Shane Scully #3
Paperback (reprint)
The Viking Funeral, December 2002
Shane Scully #2
Paperback (reprint)
The Tin Collectors, December 2001
Shane Scully #1
Paperback (reprint)
The Devil's Workshop, November 2000
Paperback (reprint)
Riding the Snake, August 1999
Paperback (reprint)
King Con, June 1998
Paperback (reprint)
Final Victim, June 1997
Paperback (reprint)
The Plan, July 1996
Paperback (reprint)