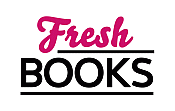 May Blossoms (books) for reading!
Sara Paretsky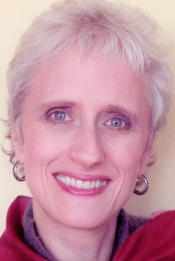 Photo Credit: Steven Gross

Sara Paretsky revolutionized the mystery world with her fictional detective, V I Warshawski. In addition to her best-selling series of crime novels, Paretsky has edited three short story collections and written the memoir Writing in an Age of Silence.
Paretsky's deep-rooted concern for social justice, the hallmark of her novels, has carried her voice beyond the world of crime fiction. As a frequent contributor to the New York Times and The Guardian, and a speaker at such places as the Library of Congress and Oxford University, she is an impassioned advocate for those on society's margins.
Log In to see more information about Sara Paretsky
Log in or register now!
Series
V. I. Warshawski
Books:
Overboard, May 2022
V.I. Warshawski Novels # 22
Hardcover / e-Book
Bitter Medicine, August 2021
V. I. Warshawski Series #4
Paperback / e-Book
Love & Other Crimes, July 2020
Paperback / e-Book
Dead Land, May 2020
V.I. Warshawski #22
Hardcover / e-Book
Shell Game, June 2019
V.I. Warshawski
Mass Market Paperback / e-Book (reprint)
Shell Game, October 2018
V.I. Warshawski #19
Hardcover / e-Book
Fallout, December 2017
V.I. Warshawski Novels
Mass Market Paperback / e-Book
Killing Orders, September 2017
Mass Market Paperback
Fallout, April 2017
V.I. Warshawski
Hardcover / e-Book
Wildcat: V. I. Warshawski's First Case, March 2017
e-Book
Brush Back, June 2016
Mass Market Paperback
Brush Back, August 2015
V.I. Warshawski #17
Hardcover / e-Book
Critical Mass, September 2014
V.I. Warshawski #16
Paperback / e-Book
Breakdown, January 2012
V. I. Warshawski #15
Hardcover / e-Book
Body Work, July 2011
V.I. Warshawski #14
Tall (reprint)
Body Work, September 2010
V.I. Warshawski #14
Hardcover
Hardball, October 2009
V.I. Warshawski #13
Hardcover
Bleeding Kansas, January 2008
Hardcover
Sisters On the Case, October 2007
Paperback
Writing in an Age of Silence, June 2007
Hardcover
Fire Sale, July 2006
V.I. Warshawski #12
Paperback (reprint)
Killing Orders, May 2005
V.I. Warshawski #3
Mass Market Paperback (reprint)
Blacklist, September 2004
V.I. Warshawski #11
Paperback (reprint)
Total Recall, November 2002
V.I. Warshawski #10
Mass Market Paperback (reprint)
Hard Time, September 2000
V.I. Warshawski #9
Mass Market Paperback (reprint)
Crime Story Collection, April 2000
Paperback
Ghost Country, May 1999
Paperback
Bitter Medicine, April 1999
V.I. Warshawski #4
Mass Market Paperback (reprint)
Windy City Blues, December 1996
V.I. Warshawski
Paperback (reprint)
Tunnel Vision, May 1995
V.I. Warshawski #8
Paperback (reprint)
Indemnity Only, February 1993
V.I. Warshawski #1
Paperback (reprint)
Guardian Angel, January 1993
V. I. Warshawski #7
Mass Market Paperback (reprint)
A Woman's Eye, September 1992
Mass Market Paperback
Deadlock, March 1992
V.I. Warshawski #2
Mass Market Paperback (reprint)
Burn Marks, February 1991
V.I. Warshawski #6
Paperback
Blood Shot, June 1989
V.I. Warshawski #5
Paperback