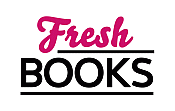 Spring for these books in March
Georgette Heyer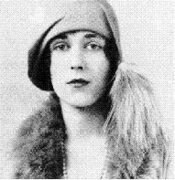 Georgette Heyer, born in London in 1902, had her first novel published when she was nineteen years old and continued to write novels of many genres for more than fifty years. During that time she never made a public appearance or granted an interview. The great majority of her books are historical romances set in Regency England, such as Devil's Cub (1934), Regency Buck (1935) and Faro's Daughter (1941). They are admired to this day for the meticulous research and profusion of essential ingredients - arranged marriages, murder, fashion, upper classes, sarcasm and humour. Indeed, Heyer set the tone for this entire genre. She was also one of the first of the female mystery authors - the group that includes Agatha Christie, Dorothy L Sayers and Ngaio Marsh. When she died in 1974 she had fifty-one titles in print, legal translations of her work in ten languages and pirate editions in several others.
Log In to see more information about Georgette Heyer
Log in or register now!
Series
Books:
The Grand Sophy, June 2023
Paperback
Arabella, April 2023
Paperback / e-Book
Frederica, April 2023
Trade Paperback / e-Book
Penhallow, July 2019
Country House Mysteries
Paperback / e-Book
The Unfinished Clue, August 2018
Trade Size
Why Shoot a Butler?, July 2018
Country House Mysteries
Trade Size / e-Book
Snowdrift and Other Stories, October 2017
Trade Size / e-Book
Frederica, October 2016
Mass Market Paperback
A Christmas Party, October 2016
Paperback / e-Book (reprint)
Arabella, September 2016
Mass Market Paperback
Bath Tangle, July 2011
Trade Size (reprint)
The Quiet Gentleman, June 2011
Hardcover
Venetia, May 2011
Hardcover
Sylvester, April 2011
Hardcover
The Quiet Gentleman, October 2009
Paperback (reprint)
A Civil Contract, August 2009
Paperback
Sprig Muslin, May 2009
Paperback (reprint)
Sylvester, March 2009
Paperback (reprint)
Devil's Cub, August 2008
Trade Size
Regency Buck, August 2008
Paperback / e-Book
These Old Shades, July 2008
Trade Size
Faro's Daughter, June 2008
Trade Size (reprint)
The Black Moth, June 2008
Trade Size
An Infamous Army, September 2007
Paperback (reprint)
Venetia, November 2006
Paperback
The Quiet Gentleman, January 2006
Signature Select Showcase
Paperback

More Information
Series
Alastair Trilogy
1. These Old Shades (1926)
2. Devil's Cub (1932)
3. An Infamous Army (1937)
The Alastair Trilogy Boxed Set (omnibus) (2006)

Inspector Hannasyde
Death in the Stocks (1935) aka Merely Murder
Behold, Here's Poison (1936)
They Found Him Dead (1937)
A Blunt Instrument (1938)

Inspector Hemingway
No Wind of Blame (1939)
Envious Casca (1941)
Duplicate Death (1951)
Detection Unlimited (1953)



Historical & Mystery Novels
The Black Moth (1921)
The Transformation of Philip Jettan (1923) (writing as Stella Martin) aka Powder and Patch
The Great Roxhythe (1923)
Instead of the Thorn (1923)
Powder and Patch (1923)
Simon the Coldheart (1925)
Helen (1928)
The Masqueraders (1928)
Beauvallet (1929)
Pastel (1929)
Barren Corn (1930)
The Conqueror (1931)
Footsteps in the Dark (1932)
Why Shoot a Butler? (1933)
The Convenient Marriage (1934)
The Unfinished Clue (1934)
Regency Buck (1935)
The Talisman Ring (1936)
Royal Escape (1938)
The Corinthian (1940) aka Beau Wyndham
The Spanish Bride (1940)
Faro's Daughter (1941)
Penhallow (1942)
Friday's Child (1944)
The Reluctant Widow (1946)
The Foundling (1948)
Arabella (1949)
The Grand Sophy (1950)
The Quiet Gentleman (1951)
Cotillion (1953)
The Toll-Gate (1954)
Bath Tangle (1955)
Sprig Muslin (1956)
April Lady (1957)
Sylvester (1957) aka The Wicked Uncle
Venetia (1958)
The Unknown Ajax (1959)
A Civil Contract (1961)
The Nonesuch (1962)
False Colours (1963)
Frederica (1965)
The Black Sheep (1966)
Cousin Kate (1968)
Charity Girl (1970)
Lady of Quality (1972)
My Lord John (1975)
* * *