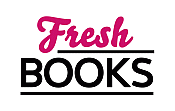 October's must-reads: a bookish harvest you won't want to miss!
Laura Marie Altom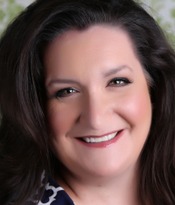 After college (Go Hogs!), Laura Marie Altom did a brief stint as an interior designer before becoming a stay-at- home mom to boy/girl twins. Always an avid romance reader, when she found herself replotting the afternoon soaps, she knew it was time to try her hand at writing.
When not immersed in her next story, Laura enjoys a glamorous lifestyle of zipping around in a convertible while trying to keep her dog from leaping out and constantly striving to reach the bottom of the laundry basket--a feat which she may never accomplish! For real fun, Laura's content to read, needlepoint, and cuddle with her kids and handsome hubby.
Log In to see more information about Laura Marie Altom
Log in or register now!
Series
Shamed | Cowboy SEALs
Books:
A Cowboy Comes Home, January 2022
Mass Market Paperback / e-Book (reprint)
Twins for Christmas, November 2021
Mass Market Paperback / e-Book
Suddenly a Father, July 2021
Paperback
The Cowboy SEAL?s Jingle Bell Baby, December 2016
Cowboy SEALs #4
Paperback / e-Book
Wet 'n Wild Navy SEALs, June 2016
e-Book
Stepping Over the Line, June 2016
e-Book
The SEAL's Second Chance Baby, June 2016
Cowboy SEALs #3
Paperback / e-Book
The Baby and the Cowboy SEAL, January 2016
Cowboy SEALs #2
Paperback / e-Book
The SEAL's Miracle Baby, June 2015
Cowboy SEALs #1
Paperback / e-Book
Swept Through Time, February 2015
e-Book
Possess, January 2015
Shamed #2
e-Book
Rodeo Man Under the Christmas Tree, November 2014
Paperback
The Cowboy SEAL, October 2014
Operation Family #7
Mass Market Paperback / e-Book
Control, October 2014
A Shamed Novel
e-Book
A Navy Seal's Surprise Baby, September 2013
Operation: Family
Paperback / e-Book
The SEAL'S Valentine, January 2013
Operation: Family #3
Paperback / e-Book
The Seal's Stolen Child, December 2012
Paperback / e-Book
A Seal's Secret Baby, August 2012
Paperback / e-Book
The Ultimate Texas Bachelor & Blind Luck Bride, February 2011
Showcase
Paperback / e-Book
The Baby Twins, May 2010
Mass Market Paperback
A Wedding For Baby, September 2009
Mass Market Paperback
The Marine's Babies, May 2009
Men Made in America
Mass Market Paperback
A Daddy For Christmas, November 2008
The State of Parenthood
Mass Market Paperback
Three Boys And A Baby, May 2008
Paperback
Snowbound, January 2008
Paperback
Dancing With Dalton, September 2007
Fatherhood
Paperback
Summer Lovin', June 2007
Mass Market Paperback
The Right Twin, April 2007
Miniseries: Times Two
Paperback
Her Military Man, January 2007
Paperback
Daddy Daycare, September 2006
Miniseries: Fatherhood
Paperback
To Catch a Husband, July 2006
Paperback (reprint)
His Baby Bonus, April 2006
U.S. Marshals
Paperback
Marrying the Marshal, January 2006
Harlequin American Romance 1099
Paperback
Temporary Dad, July 2005
Paperback
Santa Baby, November 2004
Baby To Be
Paperback
Sleep Tight, September 2004
Paperback
Babies and Badges, July 2004
American Baby
Paperback
Kissing Frogs, January 2004
Paperback