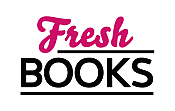 New Year, Great reads for January 2021
David Weber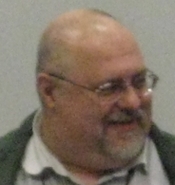 Photo Credit: Fresh Fiction

Undeniably the science fiction phenomenon of the decade, New York Times best-selling author David Weber is often compared to C.S. Forester (the celebrated creator of Captain Horatio Hornblower) and is the recipient of critical praise worthy of Heinlein or Asimov. His hordes of voracious fans clamor for more and more Weber. Fortunately for them, Weber keeps steadily producing book after book with first printings that sell out almost immediately, then go back into printing after printing after printing. His novels range from epic fantasy (Oath of Swords, The War God's Own, Wind Rider's Oath) to breathtaking space opera (Path of the Fury, Empire from the Ashes) to military science fiction with in-depth characterization (the celebrated and nationally best-selling Honor Harrington series, War of Honor being the most recent installment). Reviewers call Weber "irresistible . . . masterful" (Publishers Weekly), "highly entertaining" (Booklist), "remarkable" (Kliatt), "the best" (Dragon), "worth shouting about" (Philadelphia Weekly Press), "great . . . compelling" (Locus), and "the best writer around today" (FosFax). Readers call Weber similar things, but mostly they call the Baen offices several times a week demanding more from their main man. Weber, his wife Sharon, and their three children live in South Carolina.
Log In to see more information about David Weber
Log in or register now!
Series
Books:
Into the Light, January 2021
Hardcover / e-Book
Through Fiery Trials, January 2020
Safehold #10
Mass Market Paperback / e-Book
Through Fiery Trials, January 2019
Safehold #10
Hardcover / e-Book
At the Sign of Triumph, November 2017
Safehold #9
Mass Market Paperback / e-Book
The Road to Hell, March 2016
Hell's Gate #3
Hardcover / e-Book
Out of the Dark, September 2011
Mass Market Paperback
Out of the Dark, October 2010
Hardcover
By Heresies Distressed, August 2009
Hardcover
Storm From The Shadows, March 2009
Hardcover
By Schism Rent Asunder, August 2008
Hardcover
At All Costs, October 2007
Honor Harrington
Mass Market Paperback (reprint)
1634: The Baltic War, May 2007
Hardcover
Off Armageddon Reef, January 2007
Hardcover
Oath of Swords, December 2006
War God Series
Paperback (reprint)
Hell's Gate, October 2006
Multiverse Series Book1
Hardcover
We Few, August 2006
Prince Roger Series, #4
Paperback (reprint)
Bolo, April 2006
Paperback (reprint)
March to the Stars, April 2006
Prince Roger Series, #3
Paperback (reprint)
In Fury Born, March 2006
Hardcover
Empire from the Ashes, February 2006
Dahak Series
Paperback
At All Costs, October 2005
Honor Harrington #11
Hardcover
Old Soldiers, September 2005
Hardcover
Shadow of Saganami, September 2005
Saganami Island Series
Paperback (reprint)
The Stars at War II, July 2005
Starfire Series
Hardcover
Wind Rider's Oath, July 2005
Starfire Series
Paperback (reprint)
On Basilisk Station, May 2005
Honor Harrington Series, #1
Paperback (reprint)
Crown of Slaves, March 2005
Paperback (reprint)
Shadow of Saganami, November 2004
Hardcover
The Stars at War, August 2004
Starfire Series
Hardcover
The Service of the Sword, July 2004
Worlds of Honor #4
Paperback (reprint)
The Warmasters, April 2004
Paperback (reprint)
War of Honor, November 2003
Honor Harrington Series, #10
Paperback (reprint)
Shiva Option, August 2003
Starfire Series
Paperback (reprint)
1633, July 2003
Paperback (reprint)
March Upcountry, January 2003
Prince Roger Series, #1
Paperback (reprint)
The Excalibur Alternative, December 2002
Paperback (reprint)
March to the Sea, November 2002
Prince Roger Series, #2
Paperback (reprint)
Flag in Exile, September 2002
Honor Harrington Series, #5
Paperback (reprint)
Field of Dishonor, September 2002
Honor Harrington Series, #4
Paperback (reprint)
The Short Victorious War, August 2002
Honor Harrington Series, #3
Paperback (reprint)
Honor of the Queen, August 2002
Honor Harrington Series, #2
Paperback (reprint)
Changer of Worlds, April 2002
Worlds of Honor #3
Paperback (reprint)
Crusade, February 2002
Starfire Series
Paperback (reprint)
Insurrection, February 2002
Starfire Series
Paperback (reprint)
Ashes of Victory, March 2001
Honor Harrington Series, #9
Hardcover (reprint)
Worlds of Honor, May 2000
Worlds of Honor #2
Paperback (reprint)
Echoes of Honor, October 1999
Honor Harrington Series, #8
Paperback (reprint)
The War God's Own, February 1999
War God Series
Paperback
In Enemy Hands, September 1998
Honor Harrington Series, #7
Paperback (reprint)
More than Honor, January 1998
Worlds of Honor #1
Paperback (reprint)
Honor among Enemies, June 1997
Honor Harrington Series, #6
Paperback (reprint)
In Death Ground, May 1997
Starfire Series
Paperback
Heirs of Empire, January 1996
Dahak Series
Paperback (reprint)
Oath of Swords, January 1995
War God Series
Paperback
The Armageddon Inheritance, October 1994
Dahak Series
Paperback (reprint)
Mutineer's Moon, March 1992
Dahak Series
Paperback (reprint)