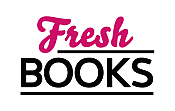 Giving thanks for reading in November
David Hagberg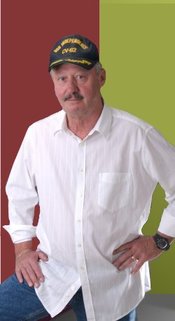 David Hagberg was a New York Times bestselling author who published numerous novels of suspense, including his bestselling thrillers featuring former CIA director Kirk McGarvey, which include Abyss, The Cabal, The Expediter, and Allah's Scorpion. He earned a nomination for the American Book Award, three nominations for the Mystery Writers of America Edgar Allan Poe Award and three Mystery Scene Best American Mystery awards. He spent more than thirty years researching and studying US-Soviet relations during the Cold War. Hagberg joined the Air Force out of high school, and during the height of the Cold War, he served as an Air Force cryptographer. He died in 2019.
Log In to see more information about David Hagberg
Log in or register now!
Series
McGarvey
Books:
Gambit, May 2021
Hardcover
McGarvey, November 2020
McGarvey #25
Hardcover / e-Book
Crash, May 2020
Hardcover / e-Book
First Kill, April 2020
Kirk McGarvey
Mass Market Paperback / e-Book / audiobook (reprint)
Flash Points, March 2019
Kirk McGarvey #22
Mass Market Paperback / e-Book (reprint)
Face Off, October 2018
Kirk McGarvey
Hardcover / e-Book
End Game, September 2016
Kirk McGarvey #20
Hardcover / e-Book
The Fourth Horseman, March 2016
Kirk McGarvey
Hardcover / e-Book
Retribution, January 2015
McGarvey #18
Hardcover / e-Book
The Expediter, March 2009
Mcgarvey #13
Hardcover / e-Book
Dance With The Dragon (Mcgarvey), December 2008
Mass Market Paperback
Mutiny: The True Events That Inspired The Hunt For Red October, May 2008
Hardcover
Allah's Scorpion (Mcgarvey), October 2007
Hardcover
Dance With The Dragon (Mcgarvey), September 2007
Hardcover
Desert Fire (Mcgarvey), June 2007
Mass Market Paperback
Critical Mass (Mcgarvey), December 2006
Hardcover
Soldier Of God (Mcgarvey), December 2006
Mass Market Paperback
Joshua's Hammer (Mcgarvey), December 2006
Hardcover
High Flight (Mcgarvey), December 2006
Mass Market Paperback
Soldier Of God (Mcgarvey), November 2005
Hardcover
By Dawn's Early Light, November 2004
Mass Market Paperback
Victory Call To Arms, April 2004
Mass Market Paperback
The Kill Zone (Mcgarvey), December 2003
Mass Market Paperback
High Flight (Kirk Mcgarvey Series), September 2003
Hardcover
By Dawn's Early Light, August 2003
Hardcover / e-Book
Terminator 3: Rise Of The Machines, July 2003
Hardcover
Terminator 3: Rise Of The Machines, July 2003
Hardcover
The Kill Zone, October 2002
Hardcover
Eden's Gate (Bill Lane), July 2002
Hardcover
Joshua's Hammer (Mcgarvey), June 2001
Mass Market Paperback
Eden's Gate (Bill Lane), June 2001
Hardcover
White House (Mcgarvey), January 2001
Hardcover
Joshua's Hammer (Kirk Mcgarvey Novels), June 2000
Hardcover
Critical Mass (Mcgarvey), May 1999
Mass Market Paperback
Assassin (Kirk Mcgarvey Novels), October 1998
Mass Market Paperback
Without Honor: When All Men Are Without Honor Which Man Do You Trust, October 1997
Hardcover
Without Honor, June 1997
Hardcover
High Flight (Mcgarvey), August 1996
Mass Market Paperback
High Flight, January 1995
Hardcover
Desert Fire (Mcgarvey), August 1994
Hardcover
Desert Fire, July 1993
Hardcover
Critical Mass, June 1992
Hardcover
Crossfire, May 1992
Mass Market Paperback
Crossfire, May 1991
Hardcover
Countdown (Mcgarvey), May 1991
Mass Market Paperback
Countdown, May 1990
Hardcover
Heroes, January 1985
Hardcover
Heartland: Invincible, January 1983
Hardcover
Last Come The Children, June 1982
Hardcover
Flash Gordon, No. 5: Citadels Under Attack, August 1981
Hardcover
Flash Gordon: Citadels On Earth, Number 6 (Flash Gordon (Ace)), July 1981
Hardcover
Flash Gordon, Flash Gordon, Number 3, December 1980
Hardcover
Flash Gordon, Number 2: War Of The Citadels, October 1980
Hardcover
Allah's Scorpion, November 0000
Hardcover