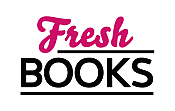 Best reads for September
Ace Atkins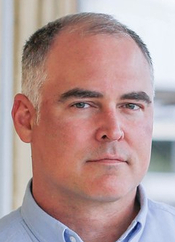 Ace Atkins is a former journalist who cut his teeth as a crime reporter in the newsroom of The Tampa Tribune, he published his first novel, Crossroad Blues, at 27 and became a full-time novelist at 30.
While at the Tribune, Ace earned a Pulitzer Prize nomination for a feature series based on his investigation into a forgotten murder of the 1950s. The story became the core of his critically acclaimed novel, White Shadow, which earned raves from noted authors and critics. In his next novels, Wicked City and now, Devil's Garden, Ace continues to carve a new a niche as both a talented storyteller and a meticulous journalist, blending first-hand interviews and original research into police and court records with tightly woven plots and incisive characters. Ace's novels tell great American stories, weaving fact and fiction into a colorful, seamless tapestry.
Log In to see more information about Ace Atkins
Log in or register now!
Series
Quinn Colson | Spenser
Books:
Robert B. Parker's Bye Bye Baby, December 2021
Spenser Series #50
Hardcover / e-Book
Robert B. Parker's Someone to Watch Over Me, November 2021
Spenser #49
Mass Market Paperback / e-Book
The Heathens, July 2021
Quinn Colson Series #11
Hardcover / e-Book
The Revelators, June 2021
Quinn Colson Series #10
Mass Market Paperback / e-Book
Robert B. Parker's Someone to Watch Over Me, January 2021
Spenser #48
Hardcover / e-Book
The Innocents, October 2020
Mass Market Paperback
The Redeemers, October 2020
A Quinn Colson Novel #5
Mass Market Paperback / e-Book
The Revelators, July 2020
Quinn Colson #10
Hardcover / e-Book
Robert B. Parker's Angel Eyes, December 2019
Mass Market Paperback / e-Book (reprint)
Robert B. Parker's Angel Eyes, November 2019
Spenser #48
Hardcover / e-Book
The Shameless, July 2019
Quinn Colson #9
Mass Market Paperback / e-Book (reprint)
The Shameless, July 2019
Quinn Colson #9
Hardcover / e-Book
Robert B. Parker's Old Black Magic, May 2019
Spenser #47
Mass Market Paperback / e-Book (reprint)
The Broken Places, April 2019
Quinn Colson #3
Mass Market Paperback / e-Book (reprint)
The Lost Ones, February 2019
Mass Market Paperback
The Fallen, December 2018
Quinn Colson
Mass Market Paperback / e-Book (reprint)
The Ranger, July 2018
A Quinn Colson Novel #1
Mass Market Paperback / e-Book
The Sinners, July 2018
Quinn Colson #8
Hardcover / e-Book
Robert B. Parker's Old Black Magic, May 2018
Spenser #47
Hardcover / e-Book
Robert B. Parker's Little White Lies, May 2018
Mass Market Paperback / e-Book (reprint)
The Fallen, July 2017
Quinn Colson #7
Hardcover / e-Book
The Innocents, June 2017
Trade Size
Robert B. Parker's Little White Lies, May 2017
Spenser
Hardcover / e-Book
Robert B. Parker's Slow Burn, May 2017
Spenser
Mass Market Paperback / e-Book (reprint)
The Innocents, July 2016
Quinn Colson
Hardcover / e-Book
Robert B. Parker's Slow Burn, May 2016
Spenser #29
Hardcover / e-Book
The Redeemers, August 2015
Quinn Colson #5
Hardcover / e-Book
The Forsaken, August 2014
Quinn Colson #4
Hardcover / e-Book
Robert B. Parker's Cheap Shot, May 2014
Hardcover / e-Book
The Broken Places, March 2014
A Quinn Colson Novel
Paperback / e-Book
Robert B. Parker's Wonderland, May 2013
Hardcover / e-Book
The Lost Ones, June 2012
Quinn Colson #2
Hardcover / e-Book
Robert B. Parker's Lullaby, May 2012
Hardcover / e-Book
The Ranger, May 2012
Quinn Colson #1
Trade Size / e-Book (reprint)
The Ranger, June 2011
Quinn Colson
Hardcover / e-Book
Infamous, April 2011
Trade Size / e-Book
Devil's Garden, April 2009
Hardcover
White Shadow, May 2006
Hardcover