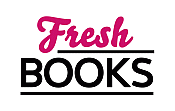 Great Summer reading - June releases
Cindy Dees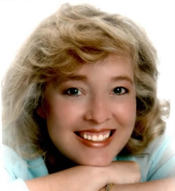 Blogging at Fresh Fiction
Cindy Dee | Inspiration for the First Female SEALs
June 28, 2019
What inspired me to write about the first female SEALs? It's actually a multi-part answer: --First and foremost, the #MeToo movement made me Read More...
Cindy Dees started flying airplanes while sitting in her dad's lap at the age of three and got a pilot's license before she got a driver's license. At age fifteen, she dropped out of high school and left the horse farm in Michigan where she grew up to attend the University of Michigan.
After earning a degree in Russian and East European studies, she joined the U.S. Air Force and became the youngest female pilot in the history of the Air Force. She flew supersonic jets, VIP airlift and the "C-5" Galaxy, the world's largest airplane. She also worked part-time gathering intelligence. During her military career, she traveled to forty countries on five continents, was detained by the KGB and East German secret police, she got shot at, flew in the first Gulf War, met her husband and amassed a lifetime's worth of war stories.
Her hobbies include professional Middle Eastern dancing, Japanese gardening and medieval reenacting. She started writing on a one-dollar bet with her mother and was thrilled to win that bet with the publication of her first book in 2001.
Awards
Fresh Fiction Box Not To Miss, Selection, Beyond the Limit, July 2019

Log In to see more information about Cindy Dees
Log in or register now!
Series
The Sleeping King Trilogy | Valkyrie Ops
Books:
Second Shot, June 2023
Hardcover / e-Book
His Christmas Guardian, November 2022
Runaway Ranch # 4
Mass Market Paperback / e-Book
Her SEAL Bodyguard, May 2022
Runaway Ranch #3
Mass Market Paperback / e-Book
Colton 911: Desperate Ransom, November 2021
Colton 911: Chicago #10
Paperback / e-Book
Over the Top, March 2021
Black Dragons Inc. #2
Mass Market Paperback / e-Book
Navy SEAL's Deadly Secret, January 2020
Runaway Ranch
Mass Market Paperback / e-Book
Beyond the Limit, July 2019
Valkyrie Ops #1
Mass Market Paperback / e-Book
Special Forces: The Recruit, May 2019
Mission Medusa #1
e-Book
The Wandering War, February 2018
The Sleeping King Triology #3
Mass Market Paperback / e-Book
Hot Soldier Spy, November 2017
The Blackjacks #4
e-Book
Hot Soldier Down, October 2017
The Blackjacks #3
e-Book
Hot Soldier Cowboy, October 2017
The Blackjacks #2
e-Book
Hot Soldier's Chase, October 2017
The Blackjacks #1
e-Book
The Dreaming Hunt, October 2016
The Sleeping King Trilogy #2
Hardcover / e-Book
Her Secret Spy, March 2016
Code: Warrior SEALs
Paperback / e-Book
The Sleeping King, September 2015
The Sleeping King Trilogy #1
Hardcover / e-Book
Hot Intent, August 2014
Paperback / e-Book
Take the Bait, March 2014
e-Book
Close Pursuit, March 2014
Paperback / e-Book
Femme Fatale, May 2013
Hard Bodies #1
e-Book
Flash Of Death, October 2012
Paperback / e-Book
Captain's Call Of Duty, November 2011
Paperback / e-Book
The Spy's Secret Family, September 2011
Paperback
Soldier's Last Stand, July 2011
Paperback
Soldier's Night Mission, March 2011
H.O.T. Watch
Paperback / e-Book
Deadly Valentine, February 2011
Paperback
The Longest Night, July 2010
Paperback
The Medusa Proposition, May 2010
Paperback
Time Raiders: The Slayer (Silhouette Nocturne), September 2009
Mass Market Paperback
The 9-Month Bodyguard, June 2009
Mass Market Paperback
Night Rescuer, May 2009
HOT Watch
Mass Market Paperback
Killer Affair, August 2008
Seduction Summer
Mass Market Paperback
The Dark Side Of Night, April 2008
H.O.T. Watch
Paperback
The Medusa Seduction, December 2007
The Medusa Project
Paperback
The Medusa Affair, August 2007
The Medusa Project
Mass Market Paperback
The Medusa Prophecy, January 2007
Miniseries: The Medusa Project
Paperback
The Lost Prince, November 2006
Paperback
Haunted Echoes, August 2006
Miniseries: The Madonna Key
Paperback
Her Enemy Protector, May 2006
Charlie Squad
Paperback
The Medusa Game, February 2006
Bombshell Series, #79
Paperback
Her Secret Agent Man, March 2005
Paperback