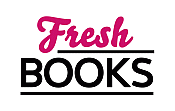 Best reads in December
//================================================== // Deprecated methods // I don't recommend the use of the following methods, // but they are included for backward compatibility. // You can delete them if you don't need them. //================================================== //-------------------------------------------------- this.set_image = function(imageobject) { // This method is deprecated; you should use // the following code instead: // s.image = document.images.myimagename; // s.update(); if (!document.images) return; this.image = imageobject; } //-------------------------------------------------- this.set_textarea = function(textareaobject) { // This method is deprecated; you should use // the following code instead: // s.textarea = document.form.textareaname; // s.update(); this.textarea = textareaobject; this.display_text(); } //-------------------------------------------------- this.set_textid = function(textidstr) { // This method is deprecated; you should use // the following code instead: // s.textid = "mytextid"; // s.update(); this.textid = textidstr; this.display_text(); } } //-->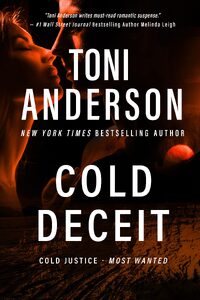 Alexander McCall Smith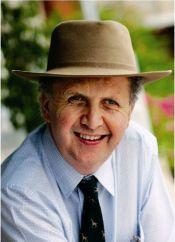 Alexander McCall Smith is the author of the huge international phenomenon No. 1 Ladies' Detective Agency series. His other recent books include The Sunday Philosophy Club, the Portuguese Irregular Verbs series, The Girl Who Married a Lion, and 44 Scotland Street. He was born in Zimbabwe but has spent most of his life in Scotland, where he now lives. He worked for a time as a law professor at the University of Botswana and still returns regularly to that country.
Log In to see more information about Alexander McCall Smith
Log in or register now!
Series
No. 1 Ladies' Detective Agency
Books:
The Sweet Remnants of Summer, July 2022
Isabel Dalhousie Series#14
Hardcover / e-Book
The Man with the Silver Saab, June 2022
Trade Paperback / e-Book
Tiny Tales, March 2022
Trade Size / e-Book
The Man with the Silver Saab, July 2021
Detective Varg Series #3
Hardcover / e-Book
The Handsome Man's Deluxed, November 2014
No. 1 Ladies' Detective Agency #15
Hardcover / e-Book
The Uncommon Appeal Of Clouds, November 2012
Isabel Dalhousie #9
Hardcover / e-Book
Tea Time for the Traditionally Built, May 2009
No. 1 Ladies' Detective Agency #10
Hardcover / e-Book
The Miracle at Speedy Motors, April 2008
No. 1 Ladies' Detective Agency #9
Hardcover / e-Book
The Good Husband of Zebra Drive, April 2007
No. 1 Ladies' Detective Agency #8
Hardcover / e-Book
The Right Attitude to Rain, September 2006
Isabel Dalhousie #3
Hardcover / e-Book
Blue Shoes and Happiness, April 2006
No. 1 Ladies' Detective Agency #7
Hardcover / e-Book
In the Company of Cheerful Ladies, March 2006
No. 1 Ladies' Detective Agency #6
Trade Size / e-Book (reprint)
Friends, Lovers and Chocolate, September 2005
Isabel Dalhousie #2
Hardcover / e-Book
The No. 1 Ladies' Detective Agency, July 2005
No. 1 Ladies' Detective Agency #1
Paperback / e-Book (reprint)
The Sunday Philosophy Club, July 2005
Isabel Dalhousie #1
Trade Size / e-Book (reprint)
44 Scotland Street, June 2005
44 Scotland Street #1
Trade Size / e-Book
In the Company of Cheerful Ladies:, April 2005
No. 1 Ladies' Detective Agency #6
Hardcover / e-Book
The Full Cupboard of Life, January 2005
No. 1 Ladies' Detective Agency #5
Trade Size / e-Book (reprint)
Portuguese Irregular Verbs, December 2004
Professor Dr. von Igelfeld Series
Trade Size / e-Book (reprint)
Finer Points of Sausage Dogs, December 2004
Professor Dr. von Igelfeld Series
Trade Size / e-Book (reprint)
At the Villa of Reduced Circumstances, December 2004
Professor Dr. von Igelfeld Series
Paperback / e-Book (reprint)
Heavenly Date: And Other Flirtations, September 2004
Trade Size (reprint)
The Kalahari Typing School for Men, March 2004
No. 1 Ladies' Detective Agency #4
Trade Size / e-Book (reprint)
Morality for Beautiful Girls, November 2002
No. 1 Ladies' Detective Agency #3
Trade Size / e-Book