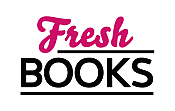 October ushers in great books with holiday themes!
Tom Clancy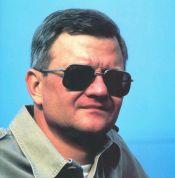 Seventeen years ago Tom Clancy was an obscure Maryland insurance broker with a passion for naval history and only a letter to the editor and a brief article on the MX missile to his credit. Years before he had been an English major at Baltimore's Loyola College and had always dreamed of writing a novel. His first effort, The Hunt for Red October--the story of a Russian submarine captain who defects to the United States--sold briskly as a result of rave reviews, then catapulted onto The New York Times bestseller list after President Reagan pronounced it "the perfect yarn" and "non-put- downable." Since then Clancy has established himself as an undisputed master at blending exceptional realism and authenticity, intricate plotting, and razor-sharp suspense.
Clancy's next novel, Red Storm Rising, took on U.S./Soviet tension by providing a realistic modern war scenario arising from a conventional Soviet attack on NATO. Other bestsellers followed: Patriot Games dealt with terrorism; Cardinal of the Kremlin focused on spies, secrets and the strategic defense initiative; Clear and Present Danger asked what if there was a real war on drugs; The Sum of All Fears centered around post- Cold War attempts to rekindle U.S./Soviet animosity; Without Remorse took on the rising U.S. drug trade and Vietnam War era POW's; and Debt of Honor explored the hazards of American/Japanese economic competition, the vulnerability of America's financial system, and the dangers of military downsizing. In light of recent events, Debt of Honor demonstrated once and for all Clancy's cutting-edge prescience in predicting future events. The novel ends with a suicide attack against the U.S. Capitol Building by a terrorist flying a 747 out of Dulles airport.
Clancy's uninterrupted string of bestsellers continued with Executive Orders, which combined the threat of biological and conventional terrorism with the instability of the Persian Gulf region; Rainbow Six, which explored the dual threats posed by former Soviet intelligence operatives willing to sell themselves to the highest bidder, and genetically engineering bio weapons; and, most recently, The Bear and The Dragon, which posited a limited war between China, the U.S. and Russia.
Clancy's non-fiction works include Submarine, Armored Cav, Fighter Wing, Marine, and Airborne--a series of guided tours of America's warfighting assets. He has also written three books in an extraordinary nonfiction series that looks deep into the art of war through the eyes of America's outstanding military commanders. Into The Storm: A Study in Command, written with armor and infantry General Fred Franks Jr., and Every Man a Tiger, written with Air Force General Chuck Horner, won unanimous praise for their detailed exploration of traditional war-fighting from the ground and from the air. The third book in the Commanders series, Shadow Warriors: Inside the Special Forces, written with General Carl Stiner, former commander of the U.S. Special Operations Command, tells the story of the soldiers whose training, resourcefulness, and creativity make them capable of jobs that few other soldiers can handle, in situations where traditional arms and movement don't apply.
Log In to see more information about Tom Clancy
Log in or register now!
Series
Books:
Dead or Alive, March 2022
Trade Size
Without Remorse (Movie Tie-In), May 2021
Jack Ryan Series #6
Mass Market Paperback / e-Book
Sting of the Wasp, October 2020
Tom Clancy's Op-Center #18
Mass Market Paperback / e-Book (reprint)
Tom Clancy's Op-Center: For Honor, September 2019
Op-Center #17
Mass Market Paperback / e-Book (reprint)
Clear and Present Danger, November 2018
Jack Ryan #4
Mass Market Paperback / e-Book
The Hunt for Red October (Movie Tie-In), August 2018
Mass Market Paperback
Clear and Present Danger, July 2018
A Jack Ryan Novel #4
Mass Market Paperback / e-Book
Tom Clancy Commander in Chief, November 2016
Jack Ryan
Mass Market Paperback / e-Book (reprint)
Command Authority, December 2013
Jack Ryan #16
Hardcover / e-Book
The Cardinal of the Kremlin, November 2013
A Jack Ryan Novel
Paperback (reprint)
Dead Or Alive, October 2012
Paperback / e-Book (reprint)
Locked On, December 2011
Hardcover
Against All Enemies, June 2011
Hardcover
Dead Or Alive, December 2010
Jack Ryan
Hardcover
The Hunt For Red October, September 2010
Jack Ryan #1
Paperback (reprint)
N-Space, September 2007
Paperback
Into The Storm: A Study in Command, May 2007
Trade Size (reprint)
Patriot Games, February 2005
Jack Ryan
Paperback / e-Book (reprint)
Sum of All Fears, May 2002
Paperback (reprint)
Clear And Present Danger, July 1990
Jack Ryan
Paperback / e-Book (reprint)
The Cardinal Of The Kremlin, August 1989
Paperback