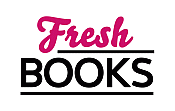 Great Summer reading - June releases
Lynne Graham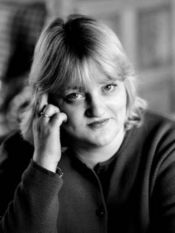 Blogging at Fresh Fiction
Lynne Graham | Q&A with Lynne Graham author of THE SHEIKH'S SECRET BABIES
May 27, 2015
- 1. Tell us a bit more about the relationship between Prince Jaul and Chrissie Whitaker. It's such a shock for Chrissie when Read More...
Born of Irish/Scottish parentage, Lynne Graham has lived in Northern Ireland all her life. She has one brother. She grew up in a seaside village and now lives in a country house surrounded by a woodland garden, which is wonderfully private.
Lynne first met her husband when she was 14. They married after she completed a degree at Edinburgh University. Lynne wrote her first book at 15 and it was rejected everywhere. She started writing again when she was at home with her first child. It took several attempts before she sold her first book and the delight of seeing that first book for sale in the local newsagents has never been forgotten.
Lynne always wanted a large family and has five children. Her eldest and her only natural child is 19 and currently at university. Her other children, who are every bit as dear to her heart, are adopted. She has two 9-year-olds adopted from Sri Lanka and a 3- and a 5-year-old adopted from Guatemala. In Lynne's home, there is a rich and diverse cultural mix, which adds a whole extra dimension of interest and discovery to family life.
The family has two pets. Thomas, a very large and affectionate black cat, bosses the dog and hunts rabbits. The dog is Daisy, an adorable but not very bright white West Highland terrier, who loves being chased by the cat. At night, dog and cat sleep together in front of the kitchen stove.
Lynne loves gardening, cooking, collects everything from old toys to rock specimens and is crazy about every aspect of Christmas.
Log In to see more information about Lynne Graham
Log in or register now!
Series
Christmas with a Tycoon
Books:
The Italian's Bride Worth Billions, January 2023
Mass Market Paperback / e-Book
The King's Christmas Heir, October 2022
The Stefanos Legacy #3
Mass Market Paperback / e-Book
The Heirs His Housekeeper Carried, June 2022
The Stefanos Legacy # 2
Mass Market Paperback / e-Book
The Heirs His Housekeeper Carried, June 2022
The Stefanos Legacy # 2
Mass Market Paperback / e-Book
Her Best Kept Royal Secret, October 2021
Hardcover / e-Book
Cinderella's Desert Baby Bombshell, September 2021
Heirs for Royal Brothers #1
Paperback / e-Book
A Baby on the Greek's Doorstep, October 2020
Innocent Christmas Brides #1
e-Book
The Italian's One-Night Baby, March 2017
Brides for the Taking #2
Paperback / e-Book
The Greek's Christmas Bride, November 2016
Christmas with a Tycoon #2
Paperback / e-Book
The Italian's Christmas Child, October 2016
Christmas with a Tycoon #1
Paperback / e-Book
Bought for the Greek's Revenge, June 2016
Paperback / e-Book
The Sheikh's Secret Babies, April 2015
Paperback / e-Book
The Billionaire's Bridal Bargain, April 2015
Bound by Gold
Paperback / e-Book
The Billionaire's Trophy, July 2013
Hardcover
A Ring To Secure His Heir, January 2013
Paperback / e-Book
Unlocking Her Innocence, November 2012
Paperback / e-Book
The Marriage Betrayal, August 2011
Mass Market Paperback
The Arabian Mistress & The Contaxis Baby, July 2011
Paperback (reprint)
Jess's Promise, April 2011
Paperback
Flora's Defiance, April 2011
Secretly Pregnant?Conveniently Wed
Paperback
Jemima's Secret, March 2011
Secretly Pregnant?Conveniently Wed
Paperback
A Convenient Arrangement, February 2011
Paperback / e-Book
Ruthless Magnate, Convenient Wife, February 2010
Mass Market Paperback
Desert Prince, Bride Of Innocence, January 2010
Mass Market Paperback
The Greek Tycoon's Blackmailed Mistress, July 2009
Mass Market Paperback
The Spanish Billionaire's Pregnant Wife, February 2009
Mass Market Paperback
The Ruthless Magnate's Virgin Mistress, January 2009
Mass Market Paperback
The Greek Tycoon's Disobedient Bride, December 2008
Virgin Brides, Arrogant Husbands
Mass Market Paperback
The Italian Billionaire's Pregnant Bride, March 2008
The Rich, the Ruthless and the Real
Paperback
The Greek Tycoon's Defiant Bride, February 2008
The Rich, the Ruthless and the Real
Paperback
The Desert Sheikh's Captive Wife, January 2008
The Rich, the Ruthless and the Real
Paperback
The Petrakos Bride, August 2007
The Greek Tycoons
Mass Market Paperback
The Contaxis Baby, July 2007
Mass Market Paperback (reprint)
The Heiress Bride, July 2007
Mass Market Paperback (reprint)
The Disobedient Mistress, July 2007
Mass Market Paperback (reprint)
An Arabian Marriage, July 2007
Mass Market Paperback (reprint)
The Italian's Inexperienced Mistress, April 2007
Miniseries: Ruthless
Paperback
Ballyflynn, January 2007
Paperback
Reluctant Mistress, Blackmailed Wife, November 2006
Miniseries: Greek Tycoons
Paperback
Mistress Bought and Paid For, August 2006
Miniseries: Mistress to a Millionaire
Paperback
The Greek's Chosen Wife, March 2006
A Mediterranean Marriage
Paperback
The Sheikh's Innocent Bride, January 2006
Harlequin Presents 2511
Paperback
The Greek Tycoon's Convenient Mistress, February 2005
Paperback