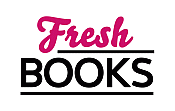 New Year, New Books in January
Laura Joh Rowland
Laura Joh Rowland is a bestselling author of historical mystery novels. Her newest series stars Miss Sarah Bain, a photographer in Victorian London. The latest book is Portrait of Peril, to be followed by Garden of Sins on January 11, 2022. Laura's previous series, which is set in medieval Japan and features samurai detective Sano Ichiro, has been published in 21 countries, been nominated for the Anthony Award and the Hammett Prize, won RT Magazine's Reader's Choice Award, and been included in The Wall Street Journal's list of the five best historical mystery novels. Laura has also written a historical suspense series about Charlotte Bronte, the famous Victorian author.
Laura holds a Bachelor of Science and a Master of Public Health degree from the University of Michigan. She is a former aerospace scientist, a painter, and a cartoonist. She lives in New York City with her husband, Marty.
Log In to see more information about Laura Joh Rowland
Log in or register now!
Series
Sano Ichiro | Victorian Mystery - Rowland
Books:
River of Fallen Angels, January 2023
A Victorian Mystery #7
Hardcover / e-Book
Garden of Sins, January 2022
Victorian Mystery #6
Hardcover / e-Book
Portrait of Peril, January 2021
Victorian Mystery #5
Hardcover / e-Book
The Woman in the Veil, January 2020
Victorian Mysteries #4
Hardcover / e-Book
The Hangman's Secret, January 2019
Victorian Mysteries #3
Hardcover / e-Book
A Mortal Likeness, December 2018
Victorian Mystery
Trade Size / e-Book (reprint)
A Mortal Likeness, January 2018
Victorian Mystery #2
Hardcover / e-Book
The Ripper's Shadow, January 2017
Victorian Mysteries #1
Hardcover / e-Book
The Iris Fan, December 2014
Sano Ichiro #18
Hardcover / e-Book
The Shogun's Daughter, September 2013
Sano Ichiro #17
Hardcover / e-Book
The Incense Game, September 2012
Sano Ichiro #16
Hardcover / e-Book
The Ronin's Mistress, September 2012
Sano Ichiro #15
Paperback / e-Book (reprint)
Bedlam, July 2011
Paperback
The Cloud Pavilion, November 2009
Sano Ichiro #14
Hardcover / e-Book
The Fire Kimono, November 2008
Sano Ichiro #13
Hardcover / e-Book
The Secret Adventures of Charlotte Bronte, March 2008
Hardcover
The Snow Empress, November 2007
Sano Ichiro #12
Hardcover / e-Book
Red Chrysanthemum, November 2006
Sano Ichiro #11
Hardcover / e-Book
The Assassin's Touch, October 2006
Sano Ichiro Mystery #10
Paperback / e-Book (reprint)
The Perfumed Sleeve, August 2005
Sano Ichiro Mystery #9
Paperback / e-Book (reprint)
The Dragon King's Palace, August 2004
Sano Ichiro Mystery #8
Paperback / e-Book (reprint)
The Pillow Book of Lady Wisteria, April 2003
Sano Ichiro Mystery #7
Paperback / e-Book
The Way of the Traitor, September 2001
Sano Ichiro #3
Mass Market Paperback / e-Book (reprint)
Shinju, June 2001
Sano Ichiro #1
Mass Market Paperback / e-Book (reprint)
Black Lotus, May 2001
Sano Ichiro #6
Hardcover / e-Book
The Samurai's Wife, April 2000
Sano Ichiro #5
Hardcover / e-Book
The Concubine's Tattoo, April 2000
Sano Ichiro #4
Mass Market Paperback / e-Book
Bundori, May 1997
Sano Ichiro #2
Mass Market Paperback / e-Book