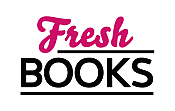 Get a great read for October
Stephen Baxter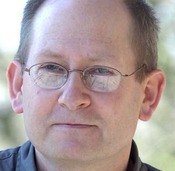 Stephen Baxter is a trained engineer with degrees from Cambridge (mathematics) and Southampton (doctorate in aeroengineering research) universities. Baxter is the winner of both the British Science Fiction Award and the Locus Award, and has been a nominee for an Arthur C. Clarke Award, most recently for Manifold: Time. He has also won the John W. Campbell Award and the Philip K. Dick Award for his novel The Time Ships. He is the coauthor (with Arthur C. Clarke) of Time's Eye and Sunstorm.
Log In to see more information about Stephen Baxter
Log in or register now!
Series
Proxima
Books:
Ultima, August 2015
Proxima #2
Hardcover / e-Book
Iron Winter, November 2014
Northland Trilogy #3
Paperback / e-Book
Proxima, November 2014
Proxima #1
Hardcover / e-Book
Doctor Who: The Wheel of Ice, May 2014
Paperback (reprint)
Iron Winter, November 2013
Hardcover
Doctor Who: The Wheel of Ice, January 2013
Hardcover / e-Book
Bronze Summer, November 2012
Hardcover / e-Book
Stone Spring, November 2011
Hardcover / e-Book
Ark, May 2010
Hardcover
Weaver, April 2010
Time's Tapestry #4
Paperback
Flood, May 2009
Hardcover
Other Earths, April 2009
Paperback
Weaver, July 2008
Time's Tapestry #4
Hardcover
Navigator, January 2008
Time's Tapestry #3
Hardcover
Resplendent, September 2007
Gollancz
Paperback
Conqueror: Time's Tapestry Book Two, August 2007
Time's Tapestry
Hardcover
Conqueror, March 2007
Gollancz
Hardcover
Transcendent, August 2006
Destiny's Children
Hardcover
Emperor, July 2006
Time's Tapestry 1
Hardcover
Transcendent, November 2005
Destiny's Children
Hardcover
Transcendent, November 2005
Hardcover
Exultant, November 2005
Destiny's Children
Hardcover
Coalescent: A Novel, December 2004
Destiny's Children
Hardcover
Behemoth, November 2004
Hardcover
Evolution, April 2004
Hardcover
Evolution, February 2004
Mass Market Paperback
Coalescent, December 2003
Hardcover
Phase Space, September 2003
Paperback
Icebones, February 2003
Hardcover
Evolution, February 2003
Hardcover
Manifold, January 2003
Mass Market Paperback
Evolution, December 2002
Hardcover
Riding The Rock, December 2002
Hardcover
Icebones, June 2002
Hardcover
Manifold: Origin, February 2002
Hardcover
Manifold, January 2002
Manifold
Mass Market Paperback
Origin, August 2001
Hardcover
Space, August 2001
Paperback
Longtusk, June 2001
Hardcover
Vacuum Diagrams, April 2001
Mass Market Paperback
Futures (Gollancz), April 2001
Hardcover
Manifold: Space (Manifold), February 2001
Hardcover
Manifold, December 2000
Mass Market Paperback
Time, August 2000
Manifold 1
Paperback
Silverhair, August 2000
Baxter, Stephen. Mammoth Trilogy, Bk. 1.
Hardcover
Silver Hair, January 2000
Mammoths
Hardcover
Manifold, January 2000
Manifold
Hardcover
Reality Dust, January 2000
Hardcover
Silverhair, October 1999
Mammoth Trilogy
Hardcover
Moonseed, October 1999
Hardcover
Titan, November 1998
Mass Market Paperback
Voyage, November 1997
Hardcover
Titan, November 1997
Hardcover
Titan, August 1997
Hardcover
Ring, June 1996
Mass Market Paperback
The Time Ships, January 1996
Mass Market Paperback
Flux, April 1995
Mass Market Paperback
Anti-Ice, November 1994
Mass Market Paperback
Anti-Ice, July 1994
Hardcover
Timelike Infinity, May 1993
Hardcover
Raft, January 1992
Hardcover