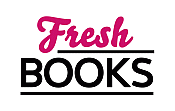 New Year, New Books in January
Joanne Rock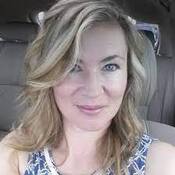 Blogging at Fresh Fiction
Joanne Rock | Hunger for Historicals
March 3, 2008
It's a good time for historicals. Or at least, it should be. I've seen more historical shows and movies in the last few Read More...
After testing out careers in public relations, teaching, acting and journalism, Joanne Rock became a fiction writer to maintain sanity while sitting at home with three small children. Writing books quickly went from a temporary mental exercise to an addictive passion. After over thirty books she hopes her sanity has been duly maintained. A three-time RITA nominee and Golden Heart winner, Joanne's stories have been reprinted in twenty-four countries and translated into nineteen languages. She pens medieval historicals and sexy contemporaries from her home in the gorgeous Adirondack region of upstate New York where she lives with her husband and sons.
Log In to see more information about Joanne Rock
Log in or register now!
Series
Bayou Billionaires | McNeill Magnates | Return to Catamount
Books:
Rodeo Rebel, February 2023
Kingsland Ranch #1
Mass Market Paperback / e-Book
Rodeo Rebel, February 2023
Kingsland Ranch #1
Mass Market Paperback / e-Book
A Colorado Claim, August 2022
Return to Catamount # 3
Mass Market Paperback / e-Book
One Colorado Night, July 2022
Return to Catamount # 2
Hardcover / e-Book
Rocky Mountain Rivals, June 2022
Return to Catamount # 1
Mass Market Paperback / e-Book
The Rancher's Reckoning, April 2022
Texas Cattleman's Club: Fathers and Sons #6
Mass Market Paperback / e-Book
The Stakes of Faking It, November 2021
Brooklyn Nights #3
Paperback / e-Book
Ways to Tempt the Boss, September 2021
Brooklyn Nights #2
e-Book
Trapped with the Texan, August 2021
Texas Cattleman's Club: Heir Apparent #6
Mass Market Paperback / e-Book
A Nine-Month Temptation, July 2021
Brooklyn Nights #1
Mass Market Paperback / e-Book
Breaking His Rules, June 2021
Mass Market Paperback / e-Book (reprint)
His Pregnant Secretary, December 2017
Little Secrets
e-Book
Second Chance Cowboy, July 2017
Road to Romance #2
e-Book
His Accidental Heir, June 2017
Billionaires and Babies
e-Book
The Magnate's Marriage Merger, May 2017
McNeill Magnates
e-Book
The Magnate's Mail-Order Bride, April 2017
The McNeill Magnates
e-Book
Wishes at First Light, March 2017
e-Book
His Secretary's Surprise Fiance, March 2016
Bayou Billionaires #2
Paperback / e-Book
My Secret Fantasies, March 2014
Paperback / e-Book
Full Surrender, September 2012
Uniformly Hot
Paperback / e-Book
Riding The Storm, October 2011
The Wrong Bed: Again and Again
Paperback / e-Book
Making A Splash, September 2011
Paperback
Highly Charged!, April 2011
Uniformly Hot!
Paperback
In The Laird's Bed, January 2011
Mass Market Paperback
Under Wraps, December 2010
Lose Yourself?
Paperback
Double Play, August 2010
The Wrong Bed
Mass Market Paperback
The Captive, April 2010
Stolen from Time
Mass Market Paperback
Manhunting, February 2010
Mass Market Paperback
Sliding Into Home, August 2009
Encounters
Mass Market Paperback
The Knight's Return, April 2009
Mass Market Paperback
A Night of Wicked Delight, March 2009
e-Book
Always Ready, March 2009
Uniformly Hot!
Mass Market Paperback
She Thinks Her Ex Is Sexy..., February 2009
24 Hours
Mass Market Paperback
Something To Talk About, July 2008
Thoroughbred Legacy
Paperback
Getting Lucky, March 2008
Blush
Paperback
Up Close And Personal, March 2008
Paperback
A Knight Most Wicked, March 2008
Paperback
A Blazing Little Christmas, December 2007
Paperback
Bet Me, August 2007
Paperback
Scent Of A Woman, July 2007
Paperback (reprint)
Just One Look, March 2007
Night Eyes
Paperback
Don't Look Back, February 2007
Night Eyes
Paperback
The Knight's Courtship, August 2006
Paperback
Hidden Obsession, June 2006
Perfect Timing
Paperback
Up All Night, March 2006
The Wrong Bed
Paperback
The Pleasure Trip, February 2006
Spotlight
Paperback
The Laird's Lady, September 2005
Paperback
Dishonourable Desires, July 2005
Paperback (reprint)
My Lady's Favor, June 2005
Paperback
His Wicked Ways, May 2005
West Side Confidential #2
Paperback
The Betrothal, April 2005
Paperback
Silk Confessions, February 2005
West Side Confidential #1
Paperback
The Knight's Redemption, September 2004
Paperback
Her Final Fling, July 2004
Single in South Beach #6
Paperback
Date With A Diva, June 2004
Single in South Beach #5
Paperback
Girl Gone Wild, May 2004
Single in South Beach #4
Paperback
The Wedding Knight, February 2004
Paperback
Strangers In Paradise, January 2004
Paperback
One Naughty Night The Wrong Bed, November 2003
Single in South Beach #3
Paperback
Girl's Guide To Hunting & Kissing, October 2003
Single in South Beach #2
Paperback
Sex & the Single Girl, September 2003
Single in South Beach #1
Paperback
Wild and Wicked, May 2003
Paperback
Revealed, March 2003
Paperback
Tall, Dark and Daring, October 2002
Paperback
Wild And Willing, September 2002
Paperback
Silk, Lace & Videotape, February 2002
Paperback
Learning Curves, January 2002
Paperback