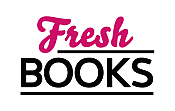 Giving thanks for reading in November
Mary Higgins Clark
Mary Higgins Clark's books are world-wide bestsellers. In the U.S. alone, her books have sold over 100 million copies. Her most recent suspense novel, All By Myself, Alone, was published by Simon & Schuster in April 2017. She also published a collaborative novel in November 2014 with Alafair Burke – The Cinderella Murder, All Dressed in White in November 2015 and The Sleeping Beauty Killer in 2016. She is the author of thirty-seven previous best selling suspense novels, four collections of short stories (the most recent, Death Wears A Beauty Mask), an historical novel, a memoir and two children's books. She is co-author, with her daughter Carol Higgins Clark, of five suspense novels. Two of her novels were made into feature films and many of her other works into television films.
Log In to see more information about Mary Higgins Clark
Log in or register now!
Series
Under Suspicion
Books:
Piece of My Heart, November 2020
Hardcover / e-Book
I've Got My Eyes on You, March 2019
Mass Market Paperback / e-Book (reprint)
You Don't Own Me, November 2018
Under Suspicion #5
Hardcover / e-Book
Every Breath You Take, November 2018
Under Suspicion #4
Mass Market Paperback / e-Book (reprint)
I've Got My Eyes on You, April 2018
Hardcover / e-Book
All By Myself, Alone, April 2018
Mass Market Paperback / e-Book
Every Breath You Take, November 2017
An Under Suspicion Novel
Hardcover / e-Book
The Sleeping Beauty Killer, September 2017
Under Suspicion #3
Mass Market Paperback / e-Book (reprint)
All By Myself, Alone, April 2017
Hardcover / e-Book
As Time Goes By, April 2017
Mass Market Paperback
The Sleeping Beauty Killer, November 2016
Under Suspicion #3
Hardcover / e-Book
As Time Goes By, April 2016
Hardcover / e-Book
All Dressed in White, November 2015
Under Suspicion #2
Hardcover / e-Book
The Melody Lingers On, July 2015
Hardcover / e-Book
Manhattan Mayhem, June 2015
Hardcover / e-Book
Death Wears a Beauty Mask and Other Stories, May 2015
Hardcover / e-Book
The Mystery Writers of America Cookbook, April 2015
Hardcover / e-Book
The Cinderella Murder, November 2014
Under Suspicion #1
Hardcover / e-Book
I've Got You Under My Skin, April 2014
Hardcover / e-Book
Daddy's Gone A Hunting, April 2013
Hardcover / e-Book
The Lost Years, March 2013
Paperback / e-Book (reprint)
The Lost Years, April 2012
Hardcover / e-Book
The Magical Christmas Horse, November 2011
Hardcover
The Shadow of Your Smile, April 2011
Mass Market Paperback / e-Book
I'll Walk Alone, April 2011
Hardcover
Christmas at The Mysterious Bookshop, October 2010
Hardcover
The Shadow Of Your Smile, April 2010
Hardcover
Just Take My Heart, April 2009
Hardcover
Dashing Through The Snow, November 2008
Hardcover
No Place Like Home: A Novel, April 2008
Mass Market Paperback
Where Are You Now?, April 2008
Hardcover
I Heard That Song Before: A Novel, March 2008
Mass Market Paperback
I Heard That Song Before, April 2007
Hardcover
Ghost Ship, April 2007
Hardcover
Two Little Girls in Blue, March 2007
Mass Market Paperback (reprint)
Santa Cruise, November 2006
Hardcover
The Christmas Thief, November 2006
Paperback (reprint)
While My Pretty One Sleeps, July 2006
Paperback (reprint)
Two Little Girls in Blue, April 2006
Hardcover
No Place like Home, March 2006
Paperback (reprint)
Pretend You Don't See Her, February 2006
Paperback (reprint)
Silent Night & All Through the Night, December 2005
Hardcover (reprint)
Where Are the Children?, June 2005
Paperback (reprint)
Nighttime Is My Time, April 2005
Paperback (reprint)
The Christmas Thief, November 2004
Hardcover
The Second Time Around, April 2004
Paperback (reprint)
Kitchen Privileges: A Memoir, October 2003
Paperback (reprint)
Mount Vernon Love Story: A Novel of George and Martha Washington, June 2003
Paperback
Daddy's Little Girl, April 2003
Paperback (reprint)
My Gal Sunday, February 2003
Paperback (reprint)
He Sees You When You're Sleeping, October 2002
Paperback (reprint)
On the Street Where You Live, April 2002
Paperback (reprint)
Deck the Halls, November 2001
Paperback (reprint)
Three Bestselling Novels: Let Me Call You Sweetheart / I'll Be Seeing You / Remember Me, September 2001
Hardcover (reprint)
Before I Say Good-Bye, April 2001
Paperback (reprint)
The Cradle Will Fall, May 2000
Mass Market Paperback / e-Book
We'll Meet Again, March 2000
Paperback (reprint)
Stillwatch, March 1997
Mass Market Paperback
The Lottery Winner, November 1995
Mass Market Paperback
A Cry In The Night, December 1993
Mass Market Paperback
Loves Music, Loves to Dance, March 1992
Mass Market Paperback