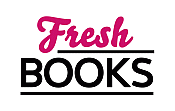 Hot Hot reads in August
Stuart Woods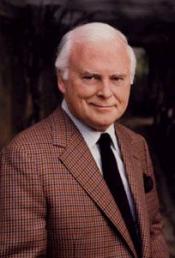 Stuart Woods was born in the small town of Manchester, Georgia. He graduated from the University of Georgia with a B.A. in sociology and moved to Atlanta, where he enlisted in the Air National Guard. In the fall of 1960, Woods moved to New York in search of a career in writing, and remained there for a decade working in advertising, with the exception of ten months spent in Mannheim, Germany with the National Guard during the Berlin Wall crisis of 1961-62.
An attack of wanderlust drew Woods to London, where he worked in advertising agencies until the idea of writing a novel called him to a small flat in the stableyard of a castle in County Galway, Ireland. There, Woods completed one hundred pages of a novel before he discovered sailing, after which, "everything went to hell. All I did was sail."
Woods took his sailing to a higher level, competing in the Observer Singlehanded Transatlantic Race (OSTAR) in 1976, and the catastrophic Fastnet Race in 1979 in which fifteen competitors died. In October and November of that year, Woods sailed his friend's yacht across the Atlantic, calling at the ports of Azores, Madeira and the Canary Islands, before finishing at Antigua in the Caribbean.
The next couple of years were spent in Georgia, where Woods wrote two non-fiction books: Blue Water, Green Skipper, an account of his Irish experience and the subsequent transatlantic race; and a travel guide entitled A Romantic Guide to the Country Inns of Britain and Ireland, which Woods says he wrote "on a whim." W.W. Norton in New York bought the rights to Blue Water, Green Skipper, and published Woods' first novel, Chiefs, in 1981. Chiefs won the Edgar Award from the Mystery Writers of America that year, was nominated for Palindrome, and was made into a six-hour television drama starring Charlton Heston for CBS.
Woods currently resides in Florida, New York City and Maine.
Log In to see more information about Stuart Woods
Log in or register now!
Series
Stone Barrington | Teddy Fay
Books:
Untitled Stone Barrington #64, January 2023
Hardcover
A Safe House, December 2022
Mass Market Paperback
Criminal Mischief, October 2022
Mass Market Paperback
Distant Thunder, October 2022
Hardcover
Black Dog, August 2022
Stone Barrington #62
Hardcover / e-Book
Foul Play, July 2022
A Stone Barrington Novel # 59
Paperback / e-Book
Class Act, May 2022
A Stone Barrington Novel # 58
Mass Market Paperback / e-Book
A Safe House, April 2022
Stone Barrington #61
Hardcover / e-Book
Double Jeopardy, March 2022
A Stone Barrington Novel # 57
Mass Market Paperback / e-Book
Criminal Mischief, January 2022
Stone Barrington #60
Hardcover / e-Book / audiobook
Jackpot, December 2021
A Teddy Fay Novel #5
Mass Market Paperback / e-Book
Hush-Hush, October 2021
A Stone Barrington Novel #56
Mass Market Paperback / e-Book
Foul Play, October 2021
Stone Barrington Series #59
Trade Size / e-Book
Foul Play, October 2021
Stone Barrington Series #59
Hardcover / e-Book
Class Act, August 2021
A Stone Barrington Novel #58
Hardcover / e-Book
Shakeup, July 2021
Stone Barrington Series #55
Mass Market Paperback / e-Book
Jackpot, June 2021
Teddy Fay Series #5
Hardcover / e-Book
Choppy Water, May 2021
A Stone Barrington Novel #54
Mass Market Paperback / e-Book
Double Jeopardy, April 2021
Stone Barrington Series #57
Hardcover / e-Book
Hush-Hush, January 2021
Stone Barrington #56
Hardcover / e-Book
Bombshell, December 2020
A Teddy Fay Novel #4
Mass Market Paperback / e-Book (reprint)
Shakeup, October 2020
Stone Barrington #55
Hardcover / e-Book
Choppy Water, August 2020
A Stone Barrington Novel #54
Hardcover / e-Book
Stealth, July 2020
Stone Barrington #51
Mass Market Paperback / e-Book (reprint)
Bombshell, June 2020
Teddy Fay #4
Hardcover / e-Book / audiobook
Contraband, May 2020
Stone Barrington #50
Mass Market Paperback / e-Book (reprint)
Hit List, April 2020
Stone Barrington #53
Hardcover / e-Book
Hit List, March 2020
A Stone Barrington Novel #53
Mass Market Paperback / e-Book
Treason, January 2020
Mass Market Paperback / e-Book
Skin Game, December 2019
Teddy Fay #3
Mass Market Paperback / e-Book (reprint)
Wild Card, October 2019
Stone Barrington #49
Mass Market Paperback / e-Book
Contraband, August 2019
Stone Barrington #50
Hardcover / e-Book
Skin Game, June 2019
Teddy Fay #3
Hardcover / e-Book
The Money Shot, May 2019
Mass Market Paperback / e-Book (reprint)
Wild Card, April 2019
Stone Barrington #49
Hardcover / e-Book
Turbulence, March 2019
Stone Barrington #46
Mass Market Paperback / e-Book (reprint)
Shoot First, December 2018
Stone Barrington
Mass Market Paperback / e-Book (reprint)
Desperate Measures, October 2018
Stone Barrington
Hardcover / e-Book
The Money Shot, August 2018
Teddy Fay #2
Hardcover / e-Book
Quick & Dirty, July 2018
A Stone Barrington Novel #43
Mass Market Paperback / e-Book
Turbulence, June 2018
Stone Barrington #46
Hardcover / e-Book
Barely Legal, May 2018
Herbie Fisher #1
Mass Market Paperback / e-Book (reprint)
Shoot First, April 2018
Stone Barrington
Hardcover / e-Book
Indecent Exposure, March 2018
Mass Market Paperback / e-Book
Fast and Loose, December 2017
A Stone Barrington Novel
Mass Market Paperback / e-Book
Below the Belt, September 2017
Mass Market Paperback
Sex, Lies & Serious Money, July 2017
Mass Market Paperback
Smooth Operator, May 2017
Mass Market Paperback
Dishonorable Intentions, March 2017
Mass Market Paperback
Below the Belt, January 2017
Hardcover
Family Jewels, December 2016
Mass Market Paperback
Sex, Lies & Serious Money, November 2016
Hardcover
Scandalous Behavior, September 2016
Stone Barrington
Mass Market Paperback / e-Book (reprint)
Smooth Operator, August 2016
Hardcover
Foreign Affairs, June 2016
Mass Market Paperback
Dishonorable Intentions, June 2016
Hardcover
Family Jewels, April 2016
Hardcover
Foreign Affairs, October 2015
Hardcover / e-Book
Hot Pursuit, April 2015
Hardcover / e-Book
Insatiable Appetites, January 2015
Hardcover / e-Book
Paris Match, October 2014
Stone Barrinton #31
Hardcover / e-Book
Cut and Thrust, July 2014
Hardcover / e-Book
Standup Guy, December 2013
Stone Barrington
Hardcover
Unnatural Acts, April 2012
Hardcover / e-Book
D. C. Dead, January 2012
Stone Barrington #22
Hardcover
Son Of Stone, September 2011
Stone Barrington #21
Hardcover / e-Book
Santa Fe Edge, April 2011
Paperback
Bel-Air Dead, April 2011
Stone Barrington #20
Hardcover
Hothouse Orchid, May 2010
Holly Barker
Paperback (reprint)
Lucid Intervals, April 2010
Stone Barrington
Hardcover
Hothouse Orchid, October 2009
Hardcover
Loitering with Intent, May 2009
Stone Barrington Novels
Hardcover
Swimming To Catalina, April 2009
Mass Market Paperback
Dirt, April 2009
Mass Market Paperback
Dead In The Water, April 2009
Mass Market Paperback
Worst Fears Realized, April 2009
Mass Market Paperback
New York Dead, April 2009
Mass Market Paperback
Grass Roots, January 2009
Mass Market Paperback
Mounting Fears, January 2009
Hardcover
White Cargo, January 2009
Mass Market Paperback
Santa Fe Rules (Ed Eagle), January 2009
Mass Market Paperback
The Run (Will Lee), January 2009
Mass Market Paperback
Hot Mahogany, October 2008
Hardcover
Santa Fe Dead, April 2008
Hardcover
Beverly Hills Dead, January 2008
Follow up to Prince of Beverly Hills
Hardcover
Shoot Him If He Runs, October 2007
Hardcover
Fresh Disasters, April 2007
Stone Barrington #13
Hardcover
Short Straw, October 2006
Hardcover
Dark Harbor, April 2006
Stone Barrington Novel
Hardcover
Two Dollar Bill, April 2005
A Stone Barrington Novel
Hardcover
The Prince of Beverly Hills, April 2005
Paperback (reprint)