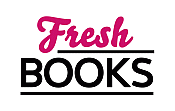 October's must-reads: a bookish harvest you won't want to miss!
Rebecca Winters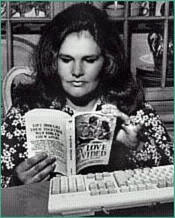 I went through a back door to begin my writing career. In the first place, I never liked to write anything, only those papers mandatory for school. Before I turned thirty, if anyone had told me I would become a writer, let alone love it, I would have laughed and dismissed the notion as absolutely absurd and preposterous.
Having said that, I did write letters to my parents while I was away at boarding school in Switzerland when I was seventeen because I promised them I would. My mother kept them, and one day in Spokane, Washington, when I was thirty, and had become a mother for the second time, she sent me all my old letters and asked me to write my memoirs from them for posterity. At the time, I thought she was insane, but because I adore my mother I did as she asked. By the time I'd finished sorting through all those teenage thoughts, observations and opinions, the seeds of a story had begun to form in my mind. That seed eventually became a novel and was published in 1978 by Leisure Books. It was called, By Love Divided , a World War II adventure love story. After I sent that off, I finished a second novel, The Loving Season which came out in 1979, and takes place in Switzerland and France. Both books were published under my own name, Rebecca Burton.
A few years later, Harlequin Romance bought my first novel for them entitled, Blind To Love, a story that takes place in Kenya, under the name Rebecca Winters. It's been a love affair ever since.
Never underestimate a mother's intuition!
I have the greatest family in the world including four beautiful children and one adorable grandson. Between family, friends, writing and church activity, my life is joyous. Salt Lake City is a glorious place to live. We have all four seasons with majestic snow-capped mountains, blue blue skies and magnificent sunsets. I have many blessings and include the readers who buy my books among them. I hope you enjoy reading them as much as I enjoy putting them to paper. It's a labor of love.
Log In to see more information about Rebecca Winters
Log in or register now!
Series
International Grooms | Montanari Marriages
Books:
Billionaire's Second Chance in Paris, July 2023
Sons of a Parisian Dynasty #3
Mass Market Paperback / e-Book
Falling for Her Secret Billionaire, February 2023
Sons of a Parisian Dynasty #2
Mass Market Paperback / e-Book
Second Chance with His Princess, June 2022
The Baldasseri Royals # 3
Mass Market Paperback / e-Book
Reclaiming the Prince's Heart, October 2021
Mass Market Paperback / e-Book
Wyoming Country Legacy: A Cowboy's Redemption, September 2020
e-Book
Stranded with the Rancher, June 2018
e-Book
A Valentine for the Cowboy, January 2017
Sapphire Mountain Cowboy
Paperback / e-Book
The Billionaire's Baby Swap, April 2016
Montanari Marriages
e-Book
Her Wyoming Hero, October 2013
Daddy Dude Ranch
Paperback / e-Book
Home to Wyoming, September 2013
Daddy Dude Ranch
Hardcover / e-Book
A Marriage Made In Italy, August 2013
Hardcover / e-Book
The Wyoming Cowboy, May 2013
Daddy Dude Ranch
Paperback / e-Book
Along Came Twins, March 2013
Tiny Miracles
Paperback / e-Book
Baby out of the Blue, February 2013
Paperback / e-Book
Christmas in Texas, November 2012
Paperback / e-Book
The Texas Ranger's Reward, October 2012
Paperback / e-Book
Her Desert Prince, May 2011
Paperback
The Nanny and the CEO, February 2011
Babies and Brides
Paperback / e-Book
The Bachelor Ranger, January 2011
Paperback
Miracle For The Girl Next Door, June 2010
Paperback
Walker: The Rodeo Legend, June 2010
The Codys: First Family of Rodeo
Mass Market Paperback
A Mother's Wedding Day, April 2010
Mass Market Paperback
Cinderella On His Doorstep, February 2010
International Grooms
Mass Market Paperback
The Greek's Long-Lost Son, October 2009
Escape Around the World
Mass Market Paperback
The Ranger's Secret (Harlequin American Romance Series), September 2009
Mass Market Paperback
The Brooding Frenchman's Proposal, July 2009
Mass Market Paperback
The Chief Ranger, June 2009
Men Made in America
Mass Market Paperback
The Royal Marriage Arrangement, February 2009
Diamond Brides
Mass Market Paperback
Crazy About Her Spanish Boss, September 2008
9 To 5
Mass Market Paperback
The Italian Playboy's Secret Son, May 2008
Mediterranean Dads
Paperback
Mothers Of The Year, April 2008
#1482
Paperback
The Italian Tycoon And The Nanny, March 2008
Mediterranean Dads
Paperback
The Vow, January 2008
Mass Market Paperback
Christmas Proposals, November 2007
Paperback
The Duke's Baby, October 2007
Mass Market Paperback
The Lazaridis Marriage, July 2007
Mass Market Paperback
Matrimony with His Majesty, April 2007
Miniseries: By Royal Appointment
Paperback
The Bride of Montefalco, December 2006
Paperback
Having the Frenchman's Baby, August 2006
Miniseries: The Brides of Bella Lucia
Paperback
Meant-To-Be Marriage, May 2006
Paperback
Father by Choice, February 2006
Harlequin Romance Series, #3880
Paperback
The Daughter's Return, June 2005
Lost & Found, #1282
Paperback
To Marry for Duty, March 2005
Paperback
Somebody's Daughter, February 2005
Paperback