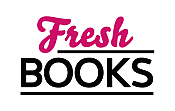 Kick off a new year with great reads!
Rachel Lee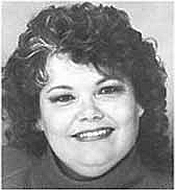 Pseudonym for Sue Civil-Brown.

Rachel Lee has been writing stories since an early age. For many years Rachel continued to write for herself and her friends, often cramming her efforts into days busy with work and care for her children.
She was not afraid to take on huge challenges, and purely for the pleasure, she worked for five years writing a biographical novel of the Duke of Wellington. The day she finished, she threw a party for her friends...and the book still languishes in a box in storage. Well, it wound up being 1000 pages long! (Once she even had to trek to Boulder to retrieve sample chapters from an agent who had kept them for a year, and never responded to requests to return them. Since these were the days of typewriters and carbon paper, she was darned if she was going let that many pages go!)
Name a part of the U.S. and the odds are she has resided there -- from the frozen North (Michigan, Upstate New York, and North Dakota) to the South (Florida and Mississippi), from the low-lying hills of the Old West (Texas) to the heights of the Rockies (Colorado), and all three coasts of the contiguous United States (Oregon, and Long Island, and various places along the Emerald Coast). She can also recite a string of occupations to go with her travels: selling houses on top of mountains, acting as a security specialist to the U.S. Department of Defense, programming computers, working as an optician and more.
Rachel draws upon her experiences in life as a source of creative insight and inspiration. From anthropology to computer science, from UFOs to Atlantis theories, from history to contemporary social issues, there's little that has not or might not attract her inquisitive attention.
Her interests include traveling to exotic places, such as St. Augustine Florida, the Mayan Ruins of Tulum and Altun Ha, and touring the countrysides of Europe, Canada, Mexico and the Caribbean. She is an avid fan of suspense and paranormal novels as well as political thrillers. Rachel also likes to spend her time with good movies, solving Sudoku puzzles, going for long evening walks and researching upcoming novels.
For Rachel, Conard County remains a very special and personal place. Each of her characters is a carefully crafted echo of part of herself. The gritty pain of the heroes and heroines, the warmth and appeal of small-town USA, and the romance of the Old West come together in her stories.
She is excited to begin her journey anew into Conard County, and hopes that you will be too.
Rachel Lee is a New York Times best-selling author and the winner of Six Romantic Times magazine Reviewers' Choice Awards, including the Lifetime Achievement Award, and is a five-time finalist for the Romance Writers of America's RITA® Award. She has penned a wide variety of novels in several genres including fantasy, romantic suspense, and romantic comedy. She resides in Tampa, Florida.
Log In to see more information about Rachel Lee
Log in or register now!
Series
Montana Mavericks
Books:
Conard County, December 2021
Conard County: The Next Generation #48
Mass Market Paperback / e-Book
Conard County, December 2021
Conard County: The Next Generation #48
Mass Market Paperback / e-Book
Hunted in Conard County, February 2021
e-Book
Conard County: Hard Proof, September 2020
e-Book
Stalked in Conard County, January 2020
Conard County: The Next Generation
Mass Market Paperback / e-Book
Missing in Conard County, January 2019
Conard County: The Next Generation #2
e-Book
Conard County Marine, September 2016
Conard County: The Next Generation
Paperback / e-Book
Conard County Witness, December 2015
Paperback / e-Book
Defending the Eyewitness, April 2014
Conard County: The Next Generation
Paperback / e-Book
Claimed by the Immortal, July 2013
Paperback / e-Book
Rancher's Deadly Risk, November 2012
Paperback / e-Book
The Rescue Pilot, September 2011
Paperback
Just a Cowboy, July 2011
Paperback
The Final Mission, May 2011
Conard County: The Next Generation
Paperback
Nighthawk & The Return Of Luke Mcguire, April 2011
Paperback
No Ordinary Hero, February 2011
Conard County: The Next Generation
Paperback
Her Hero In Hiding, June 2010
Paperback
Cowboy Cop, February 2010
Montana Mavericks #12
Mass Market Paperback (reprint)
The Man From Nowhere, February 2010
Conard County: The Next Generation
Mass Market Paperback
A Soldier's Homecoming, July 2008
Paperback
The Hunted, April 2008
Paperback
Holiday Heroes, November 2007
Paperback
The Jerico Pact, May 2007
Office 119
Paperback
Shadows of Destiny, January 2007
Paperback
A Soldier's Christmas, October 2006
Paperback
Imminent Thunder, September 2006
Paperback
The Crimson Code, February 2006
Paperback
Shadows of Prophecy, January 2006
Ilduin trilogy
Trade Size
Wildcard, February 2005
Paperback
Miss Emmaline and the Archangel, February 1993
Paperback