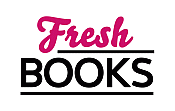 Spring for these books in March
Amy Jarecki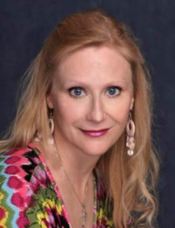 Blogging at Fresh Fiction
Amy Jarecki | A House Party, Twins, and Plans Going Awry
February 8, 2023
1--What is the title of your latest release? KISSING THE HIGHLAND TWIN Read More...
An Amazon bestselling author, Amy Jarecki adores Scotland. Though she now resides in southwest Utah, she received her MBA from Heriot-Watt University in Edinburgh. Winning multiple writing awards, she is focused on the genre of Scottish historical romance. Amy loves to write steamy edge-of-your-seat action adventures with rugged men and fascinating women who weave their paths through the brutal eras of centuries past.
Awards
Fresh Fiction Box Not To Miss, Selection, The Highland Earl, July 2019

Log In to see more information about Amy Jarecki
Log in or register now!
Series
Highland Defender | Highland Dynasty | Guardian of Scotland | Lords of the Highlands | Blitzed | Devilish Dukes | The King's Outlaws | MacGalloways
Books:
A Princess In Plaid, November 2023
MacGalloways #5
e-Book
Kissing the Highland Twin, February 2023
The MacGalloways #4
Paperback / e-Book
The Duke's Secret Longing, January 2023
Devilish Dukes #4
e-Book
Tackled, September 2022
Blitzed #3
e-Book
Unintentional, August 2022
Blitzed #2
e-Book / audiobook
Get Your Duke On, August 2022
e-Book
The Captain's Heiress, April 2022
The MacGalloways #3
e-Book
Her Unconventional Earl, February 2022
The MacGalloways #2
e-Book
A Duke by Scot, October 2021
The MacGalloways #1
e-Book
Defenseless, August 2021
Blitzed #1
Paperback / e-Book
Highland Beast, July 2021
The King's Outlaws #3
Paperback / e-Book
Highland Raider, March 2021
The King's Outlaws #2
e-Book
The Duke's Privateer, January 2021
Devilish Dukes #3
e-Book
The Highland Laird, October 2020
Lords of the Highlands #8
Paperback / e-Book
Highland Warlord, August 2020
The King's Outlaws #1
Paperback / e-Book
The Highland Rogue, April 2020
Lords of the Highlands #7
Mass Market Paperback / e-Book
The Highland Earl, July 2019
Lords of the Highlands #6
Mass Market Paperback / e-Book
The Duke's Untamed Desire, April 2019
Devilish Dukes #2
e-Book
The Highland Renegade, January 2019
Lords of the Highlands #5
Mass Market Paperback / e-Book
The Duke's Fallen Angel, October 2018
Devilish Dukes #1
e-Book
The Highland Chieftain, August 2018
Lords of the Highlands #4
Mass Market Paperback / e-Book
The Highland Guardian, December 2017
Lords of the Highlands #3
Mass Market Paperback / e-Book
The Highland Commander, July 2017
Lords of the Highlands #2
Mass Market Paperback / e-Book
The Highland Duke, April 2017
Lords of the Highlands
Mass Market Paperback / e-Book
The Time Traveler's Christmas, October 2016
Guardian of Scotland
e-Book
Highland Knight of Rapture, August 2016
Highland Dynasty #4
Paperback / e-Book
A Highland Knight to Remember, May 2016
Highland Dynasty #3
Paperback / e-Book
The Fearless Highlander, March 2016
Highland Defender #1
e-Book
In The Kingdom's Name, February 2016
Guardian of Scotland #2
e-Book
Rise of a Legend, November 2015
Guardian of Scotland #1
e-Book
A Highland Knight?s Desire, March 2015
Highland Dynasty #2
Paperback / e-Book
Knight in Highland Armor, January 2015
Highland Dynasty #1
Paperback / e-Book