Vanessa Vale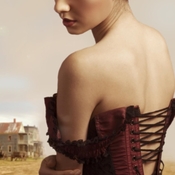 Social Media:
YOUTUBE
TWITTER
FACEBOOK
GOODREADS

E-mail me when Vanessa Vale releases a new book.
Blogging at Fresh Fiction
Vanessa Vale | Excerpt from CLAIM ME HARD
June 6, 2017
I looked down at my drink as I tried to figure out a nice way of phrasing my next question. "When you Read More...
Vanessa Vale | Top 5 Favorite Foods
April 9, 2017
Korean- I went with my mother to Korea in 2015 and had home cooked meals. We didn't eat Read More...
Vanessa Vale | Scary Animals
January 18, 2017
Everyone seems to have their own favorite scary animal. How can an animal that's scary be their favorite? It's the one they post Read More...
Vanessa Vane | Why Montana?
December 5, 2016
I get asked why I write all my books about Montana. There are a number of reasons, so I have to break it down for Read More...
Vanessa Vale | My Favorite Home Cooked Restaurant Meal
November 8, 2016
I really enjoy cooking, but I enjoy eating so much more! I've got two boys (11 and 14) and these days, the older one Read More...
Vanessa Vale is the USA Today bestselling author of sexy romance novels, including her popular Bridgewater historical romance series and hot contemporary romances. With over one million books sold, Vanessa writes about unapologetic bad boys who don't just fall in love, they fall hard. Her books are available worldwide in multiple languages in e-book, print, audio and even as an online game. When she's not writing, Vanessa savors the insanity of raising two boys and figuring out how many meals she can make with a pressure cooker. While she's not as skilled at social media as her kids, she loves to interact with readers.
Log In to see more information about Vanessa Vale
Log in or register now!
Series
Bridgewater Menage Series | Wildflowers Of Montana | Vanessa Vane - Montana Men | Mail Order Bride of Slate Springs | Bridgewater County | More Than a Cowboy
Books:
Rough and Ready, March 2021
More than a Cowboy #2
e-Book
Strong and Steady, February 2021
More Than a Cowboy #1
e-Book
Hold Me Close, August 2017
Bridgewater County #4
e-Book
Claim Me Hard, June 2017
Bridgewater County #2
e-Book
Ride Me Dirty, April 2017
Bridgewater County
e-Book
A Wild Woman, January 2017
Mail Order Bride of Slate Springs
e-Book
Their Brazen Bride, December 2016
Bridgewater Menage #8
e-Book
A Wanton Woman, November 2016
Mail Order Bride of Slate Springs
e-Book
Cowgirls vs Aliens, October 2016
e-Book
Their Stolen Bride, September 2016
Bridgewater Menage #7
e-Book
Their Christmas Bride, November 2015
Bridgewater Menage #5
e-Book
Hyacinth, October 2015
Wildflowers Of Montana #2
e-Book
Their Treasured Bride, September 2015
Bridgewater Menage Series #4
e-Book
Sweet Justice, August 2015
e-Book
Rose, August 2015
Wildflowers Of Montana #1
e-Book
Their Captivated Bride, July 2015
Bridgewater Menage Series #3
e-Book
Western Widows, June 2015
e-Book
Their Wayward Bride, June 2015
Bridgewater Menage Series #2
e-Book
Their Kidnapped Bride, May 2015
Bridgewater Menage Series #1
e-Book
The Outlaw, May 2015
Montana Men #3
e-Book
The Cowboy, April 2015
Montana Men #2
e-Book
The Lawman, March 2015
Montana Men #1
e-Book