Vanessa Vale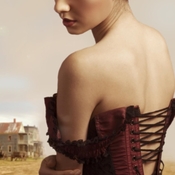 Blogging at Fresh Fiction
Vanessa Vale | Excerpt from CLAIM ME HARD
June 6, 2017
I looked down at my drink as I tried to figure out a nice way of phrasing my next question. "When you Read More...
Vanessa Vale | Top 5 Favorite Foods
April 9, 2017
Korean- I went with my mother to Korea in 2015 and had home cooked meals. We didn't eat Read More...
Vanessa Vale | Scary Animals
January 18, 2017
Everyone seems to have their own favorite scary animal. How can an animal that's scary be their favorite? It's the one they post Read More...
Vanessa Vane | Why Montana?
December 5, 2016
I get asked why I write all my books about Montana. There are a number of reasons, so I have to break it down for Read More...
Vanessa Vale | My Favorite Home Cooked Restaurant Meal
November 8, 2016
I really enjoy cooking, but I enjoy eating so much more! I've got two boys (11 and 14) and these days, the older one Read More...
Pseudonym: Jennifer Zane.
Pseudonym: Vanessa Dare.

Who doesn't love the romance of the old West? Vanessa Vale takes the sensual appeal of rugged cowboys a step further with her bestselling books set in the Montana Territory. They are much more than just sexy historical westerns. By introducing sexual taboos into this otherwise traditional romantic setting, Vanessa has won the loyalty of a fan base that never knows quite what to expect with each new series.
"Montana Maidens" was the first to push the envelope with strong BDSM themes. "Montana Men" followed suit with softer themes but lots of deliciously graphic sex. "The Bridgewater Series" showcases ménage relationships because sometimes one hot cowboy isn't enough. No-holds-barred, graphic descriptions, strong storytelling, engaging characters and breathtaking landscapes all combine to make very naughty reads.
And as a resident of Wild Wild West, Vanessa Vale finds plenty of inspiration for her work, for who doesn't love a handsome cowboy?
Log In to see more information about Vanessa Vale
Log in or register now!
Series
Bridgewater Menage Series | Wildflowers Of Montana | Vanessa Vane - Montana Men | Mail Order Bride of Slate Springs | Bridgewater County
Books:
Hold Me Close, August 2017
Bridgewater County #4
e-Book
Claim Me Hard, June 2017
Bridgewater County #2
e-Book
Ride Me Dirty, April 2017
Bridgewater County
e-Book
A Wild Woman, January 2017
Mail Order Bride of Slate Springs
e-Book
Their Brazen Bride, December 2016
Bridgewater Menage #8
e-Book
A Wanton Woman, November 2016
Mail Order Bride of Slate Springs
e-Book
Cowgirls vs Aliens, October 2016
e-Book
Their Stolen Bride, September 2016
Bridgewater Menage #7
e-Book
Naked Choke, January 2016
e-Book
Their Christmas Bride, November 2015
Bridgewater Menage #5
e-Book
Hyacinth, October 2015
Wildflowers Of Montana #2
e-Book
Their Treasured Bride, September 2015
Bridgewater Menage Series #4
e-Book
Rose, August 2015
Wildflowers Of Montana #1
e-Book
Sweet Justice, August 2015
e-Book
Their Captivated Bride, July 2015
Bridgewater Menage Series #3
e-Book
Western Widows, June 2015
e-Book
Their Wayward Bride, June 2015
Bridgewater Menage Series #2
e-Book
Their Kidnapped Bride, May 2015
Bridgewater Menage Series #1
e-Book
The Outlaw, May 2015
Montana Men #3
e-Book
The Cowboy, April 2015
Montana Men #2
e-Book
The Lawman, March 2015
Montana Men #1
e-Book