Marsha R. West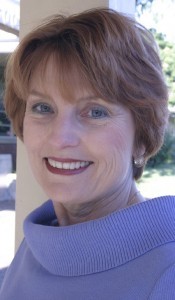 Social Media:
PINTEREST
TWITTER
FACEBOOK

I've worn many hats during my life. I'd thought the writing hat was of recent vintage. Then going through some boxes, I stumbled over plays and short stories I wrote in 6th and 7th grades. The hat is older than I recalled.
For many years, I wore the hat of an activist PTA mom and volunteer. Then I added a campaign hat and served on the Fort Worth school board for eight years. A task I never could've undertaken without the full cooperation of my husband, an attorney . He's supported me in everything I've wanted to do.
Then I went back to teaching high school theatre, a fun hat to wear. They paid me for doing something I loved. After that, I morphed into an elementary school administrator. Sometimes the hat fit well. At other times, it pinched. Joyous, but exhausting work. Ever since retiring, I've concentrated on my writing career. As I said, lots of hats.
Our grown children live near us and have given us the best of the best: grandchildren. I've turned into your stereotypical grandmother believing these little jewels are the most beautiful, handsome, and brilliant in the world!
My favorite season is fall, and I'm never happier than when we travel to New England. We've been fortunate to visit many beautiful parts of the country, some of which find their way into my books. ​ My 6th book, ACT OF BETRAYAL, Book 3 The Second Chances Series released, in 2017 and I'm working on Book 4, due in 2019.
Log In to see more information about Marsha R. West
Log in or register now!
Series
Books:
Tainted, January 2021
e-Book
Second Act, April 2015
Second Chances #1
Paperback / e-Book