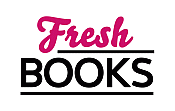 Spring for these books in March
Heatherly Bell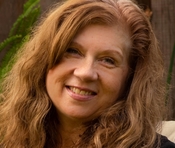 Heatherly Bell was born in Tuscaloosa, Alabama but lost her accent by the time she was two. Her grandmother, Mima, kept the both the accent and spirit of the southern woman alive for decades. Her favorite sayings were, "Give me some sugar," and "Thank you, Jesus." After leaving Alabama, Heatherly lived with her family in Puerto Rico and Maryland before being transplanted kicking and screaming to the California Bay Area. She now loves it here, she swears. Except the traffic.
Log In to see more information about Heatherly Bell
Log in or register now!
Series
Starlight Hill Series | Wilder Sisters | Charming, Texas
Books:
A Charming Single Dad, May 2023
Charming, Texas #4
e-Book
A Charming Christmas Arrangement, September 2022
Charming, Texas # 3
Mass Market Paperback / e-Book
The Charming Checklist, January 2022
Charming, Texas #2
Mass Market Paperback / e-Book
Grand-Prize Cowboy, October 2021
The Real Cowboys of Bronco Heights #4
e-Book
Winning Mr. Charming, June 2021
Charming, Texas, #1
e-Book
Country Hot, May 2020
Wilder Sisters
e-Book
A Country Wedding, September 2019
Wilder Sisters #3
e-Book
She's Country Strong, November 2018
Wilder Sisters #2
e-Book
Country Gold, September 2018
Wilder Sister #1
e-Book
Falling for You:, October 2017
e-Book
Airman to the Rescue (Heroes of Fortune Valley), June 2017
Paperback / e-Book
Breaking Emily's Rules, February 2017
e-Book
Crazy for You, November 2016
Starlight Hill #7
e-Book
Forever with You, April 2016
Starlight Hill #6
e-Book
Unforgettable You, January 2016
Starlight Hill 4
e-Book
Anywhere with You, November 2015
Starlight Hill 3.5
e-Book
Small Town Summer, July 2015
e-Book
Until There Was You, March 2015
Starlight Hill Series 3
e-Book
Somebody Like You, January 2015
Starlight Hill Series 2
e-Book
All of Me, November 2014
Starlight Hill Series 1
e-Book