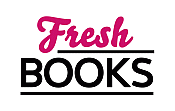 Hot, sizzling reads for July
J.S. Scott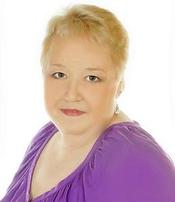 Contests
Celebrate HUDSON with J.S. Scott - Win $25 Amazon Gift Card
Win a $25 Amazon Gift Card just in time to pick up some Beach reads from J.S. Scott

Social Media:
GOODREADS
TWITTER
FACEBOOK
PINTEREST

E-mail me when J.S. Scott releases a new book.
Blogging at Fresh Fiction
J.S. Scott | Exclusive Excerpt: ENAMORED
October 22, 2019
I watched a couple of construction workers come into the coffee shop. Followed by several other customers. Read More...
J.S. Scott | Exclusive Excerpt: Ensnared
October 16, 2018
A few hours later, I began to realize that Eli had some standard skills. He'd surveyed the landscape, using the basic signs to find Read More...
Exclusive Excerpt - The Billionaire's Secrets by J.S. Scott
November 7, 2017
"Do you miss your music?" I knew I was treading in dangerous territory, but I wanted to know. "I can't play Read More...
Exclusive excerpt from THE BILLIONAIRE TAKES ALL by J.S. Scott
March 13, 2017
"Don't even think about it," Julian warned as he leaned back on the plush seat of their limousine."Think about Read More...
Read and Exclusive Excerpt from THE FORBIDDEN BILLIONAIRE by J.S. Scott
July 28, 2015
About THE FORBIDDEN BILLIONAIRE All of Jared Sinclair's wealth still can Read More...
Pseudonym: Lane Parker.

J.S. "Jan" Scott is a New York Times, Wall Street Journal and USA Today bestselling author of steamy romance. She's an avid reader of all types of books and literature. Writing what she loves to read, J.S. Scott writes both contemporary steamy romance stories and paranormal romance. They almost always feature an Alpha Male and have a happily ever after because she just can't seem to write them any other way! She lives in the beautiful Rocky Mountains with her husband and two very spoiled German Shepherds.
Log In to see more information about J.S. Scott
Log in or register now!
Series
Billionaire's Obsession | The Vampire Coalition | Changeling Encounters | The Pleasure of His Punishment | The Curves Collection: Big Girls and Bad Boys | The Sentinel Demons | The Sinclairs | Left At The Altar | Accidental Billionaires | Dearest Stalker
Books:
Billionaire Undercover ~ Hudson, July 2020
The Billionaire's Obsession #15
e-Book
Enchanted, May 2020
Accidental Billionaires
Trade Size / e-Book
Dreams, November 2019
e-Book
Enamored, October 2019
Accidental Billionaires #3
Paperback / e-Book
Billionaire Unattainable ~ Mason, August 2019
The Billionaire's Obsession #14
Paperback / e-Book
Lost, June 2019
e-Book
Entangled, May 2019
Accidental Billionaires #2
Paperback / e-Book
Dearest Stalker, March 2019

e-Book
Ensnared, October 2018
Accidental Billionaires
Trade Size / e-Book
Dearest Stalker, October 2018
Dearest Stalker #1
e-Book
Billionaire Unchallenged ~ Carter, September 2018
The Billionaire's Obsession #13
Paperback / e-Book
Only a Millionaire, June 2018
The Sinclairs #7
Trade Size / e-Book
Temporary Groom, June 2018
Left At The Altar #.5
e-Book
Billionaire Unloved ~ Jett, March 2018
The Billionaire's Obsession #12
Paperback / e-Book
The Billionaire's Secrets, November 2017
The Sinclairs
Trade Size / e-Book
Billionaire Unveiled ~ Marcus, August 2017
The Billionaire's Obsession #11
Paperback / e-Book
The Billionaire Takes All, March 2017
The Sinclairs #5
Trade Size / e-Book
Billionaire Unknown ~ Blake, February 2017
Billionaire's Obsession #10
Paperback / e-Book
The Billionaire's Voice, September 2016
The Sinclairs #4
Paperback / e-Book
Billionaire Undaunted ~ Zane, June 2016
The Billionaire's Obsession #9
Paperback / e-Book
The Billionaire's Touch, April 2016
The Sinclairs #3
Paperback / e-Book
Billionaire Unbound ~ Chloe, November 2015
The Billionaire's Obsession #8
Paperback / e-Book
The Forbidden Billionaire, August 2015
The Sinclairs #2
Paperback / e-Book
No Ordinary Billionaire, April 2015
The Sinclairs #1
Paperback / e-Book
Billionaire Untamed - Tate, February 2015
The Billionaire's Obsession #7
Paperback / e-Book
Mine for Christmas, September 2014
The Billionaire's Obsession: A Simon and Kara Novella
e-Book
Billionaire Unmasked: Jason, September 2014
The Billionaire's Obsession #6
Paperback / e-Book
Mine for Tonight, August 2014
e-Book (reprint)
Billionaire Undone: Travis, May 2014
The Billionaire's Obsession #5
Paperback / e-Book
Ethan's Mate, April 2014
The Vampire Coalition Book 1
e-Book
A Dangerous Hunger, March 2014
The Sentinel Demons Book 2
e-Book
The Billionaire's Game: Kade, February 2014
The Billionaire's Obsession #4
Paperback / e-Book
A Dangerous Bargain, January 2014
The Sentinel Demons Book 1
Paperback / e-Book
The Billionaire's Obsession: Simon, December 2013
Billionaire's Obsession #1
Paperback / e-Book
A Maine Christmas... or Two, November 2013
Paperback
The Billionaire's Salvation, September 2013
The Billionaire's Obsession Book 3: Max
Paperback / e-Book
The Changeling Encounters Collection: The Complete Box Set, August 2013
e-Book
The Curves Collection: Big Girls and Bad Boys, August 2013
e-Book
Heart of the Billionaire: Sam, May 2013
The Billionaire's Obsession #2
e-Book
The Billionaire's Obsession, May 2013
Billionaire's Obsession
Paperback (reprint)
The Vampire Coalition Complete Box Set, March 2013
Paperback / e-Book
Daric's Mate, February 2013
The Vampire Coalition Book 5
e-Book
All I Want for Christmas is a Werewolf, December 2012
Changeling Encounters Book 3
e-Book
Liam's Mate, September 2012
The Vampire Coalition Book 4
e-Book
Riding with the Cop, August 2012
The Pleasure of his Punishment Book 3
e-Book
The Pleasure of His Punishment: The Complete Collection, July 2012
e-Book
Curves by Design, June 2012
The Curves Collection: Big Girls and Bad Boys Book 3
e-Book
Nathan's Mate, June 2012
The Vampire Coalition Book 3
e-Book
The Dangers of Adopting a Werewolf, June 2012
Changeling Encounters Book 2
e-Book
The Billionaire Next Door, May 2012
The Pleasure of His Punishment Book 1
e-Book
The Beast Loves Curves, May 2012
The Curves Collection: Big Girls and Bad Boys Book 2
e-Book
In Trouble with the Boss, May 2012
The Pleasure of his Punishment Book 5
e-Book
Secret Desires of the Counselor, May 2012
The Pleasure of his Punishment Book 4
e-Book
Rory's Mate, May 2012
The Vampire Coalition Book 2
Hardcover / e-Book
Mate of the Werewolf, May 2012
Changeling Encounters Book 1
e-Book
Just what the Doctor Ordered, April 2012
The Pleasure of his Punishment Book 9
e-Book
The Millionaire and the Librarian, April 2012
The Pleasure of his Punishment Book 2
e-Book
A Forfeit for a Cowboy, April 2012
The Pleasure of his Punishment Book 8
e-Book
Rough Day for the Teacher, April 2012
The Pleasure of his Punishment Book 7
e-Book
Rough Ride with a Cowboy, April 2012
The Pleasure of his Punishment Book 6
e-Book
Wicked Romance of a Vampire, April 2012
The Pleasure of his Punishment Book 10
e-Book
The Curve Ball, March 2012
The Curves Collection: Big Girls and Bad Boys Book 1
e-Book