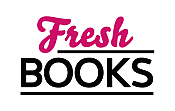 April showers are here, settle with a great read!
Jan Moran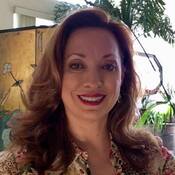 Jan Moran is a USA Today bestselling author of heartfelt women's fiction series, family sagas, and 20th-century historical novels. Jan dreams up her popular, contemporary beach books on sunny shores in Southern California, not far from where she lives.
Jan has been an avid traveler throughout her life, so you'll find her books infused with authentic locales and things she loves to research—from chocolate, wine, and food to history, fashion, and more. Readers often say that along with a heartwarming story, they also learn many fascinating details. As a native of Texas who lived on the east coast and worked in Paris, Hong Kong, and Canada, Jan brings a wealth of experience to every book she writes. Pour a cup of tea or a glass of wine, open one of her books, and find yourself transported with characters you'll soon be rooting for as friends.
Log In to see more information about Jan Moran
Log in or register now!
Series
Love, California | Summer Beach: Coral Cottage
Books:
Seabreeze Wedding, May 2021
Summer Beach #5
e-Book
Seabreeze Christmas, March 2021
Summer Beach #3
Hardcover / e-Book
Coral Cafe, February 2021
Coral Cottage at Summer Beach #2
e-Book
Hepburn's Necklace, January 2021
Paperback / e-Book
Summer Beach: Seabreeze, November 2020
Summer Beach #2
Hardcover / e-Book
Seabreeze Christmas, November 2020
Summer Beach #3
Hardcover / e-Book
Summer Beach: Seabreeze, November 2020
Summer Beach #2
Hardcover / e-Book
Seabreeze Christmas, November 2020
Summer Beach #3
Paperback / e-Book
Coral Cottage, July 2020
Summer Beach: Coral Cottage #1
Paperback / e-Book
Seabreeze Sunset, February 2020
Hardcover / e-Book
Seabreeze Sunset, February 2020
Paperback / e-Book
The Chocolatier, January 2020
Trade Size / e-Book
Summer Beach: Seabreeze, October 2019
Summer Beach #2
Hardcover / e-Book
Summer Beach: Seabreeze, October 2019
Summer Beach #2
Paperback / e-Book
Seabreeze Inn, August 2019
Summer Beach #1
Paperback / e-Book
Essence, August 2016
Love, California #4
Paperback / e-Book
The Winemakers, April 2016
Paperback / e-Book
Runway, June 2015
Love, California #3
Paperback / e-Book
Scent of Triumph, April 2015
Paperback / e-Book
Beauty Mark, November 2014
Love, California #2
Paperback / e-Book
Flawless, August 2014
Love, California #1
Paperback / e-Book