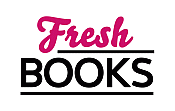 December's Must-Reads: Top Books to Close Out the Year with a Bang
Heather Boyd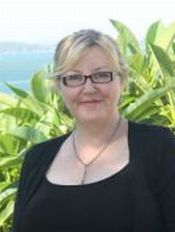 Heather Boyd is the author of sizzling romance with an historical bent. A fan of regency England settings, she writes m/f and m/m stories that push the boundaries of propriety and even break the laws of that time. Brimming with new ideas, she frequently wishes she could type as fast as she can conjure up new storylines. Heather lives with her testosterone-fuelled family north of Sydney, Australia.
Log In to see more information about Heather Boyd
Log in or register now!
Series
The Distinguished Rogues | Rebel Hearts | Scandalous Brides | Naughty and Nice
Books:
Unforgettable, October 2023
Naughty and Nice #10
e-Book
Wicked With Him, January 2023
Scandalous Brides #1
e-Book
Coming Together, June 2022
Naughty and Nice Book 9
e-Book
Let it Snow, March 2022
e-Book
Let it Snow, March 2022
Naughty and Nice Book 8
e-Book
Seduced in Secret, December 2021
The Distinguished Rogues #18
Paperback / e-Book
Christmas Kisses, October 2021
e-Book
Silver Bells, August 2021
Distinguished Rogues #17
e-Book
Pleasures of the Night, July 2021
Distinguished Rogues #16
Paperback / e-Book
His Perfect Bride, January 2021
Distinguished Rogues #15
e-Book
A Ramshackle Start, December 2020
Naughty and Nice Book 7
e-Book
Mistletoe and Mayhem, November 2020
Paperback / e-Book
One Enchanted Christmas, May 2020
Distinguished Rogues #13
Paperback / e-Book
Romancing the Earl, February 2020
Distinguished Rogues #12
Paperback / e-Book
The Duke's Heart, November 2019
Distinguished Rogues #11
Paperback / e-Book
Lord of Sin, August 2019
Distinguished Rogues #10
Paperback / e-Book
A Husband for Mary, March 2019
Naughty and Nice
e-Book
Married by Moonlight, May 2018
Distinguished Rogues #9
Paperback / e-Book
The Trouble with Love, November 2017
Distinguished Rogues #8
Paperback / e-Book
The Wedding Affair, June 2016
Rebel Hearts #1
e-Book
Reason to Wed, December 2015
Distinguished Rogues #7
e-Book
An Improper Proposal, June 2015
Distinguished Rogues #6
Paperback / e-Book
Captivated by His Kiss, January 2015
e-Book
Keepsake, September 2014
The Distinguished Rogues #5
e-Book
Desire by Design, July 2014
Distinguished Rogues #14
Paperback / e-Book
An Accidental Affair, February 2014
The Distinguished Rogues #4
Paperback / e-Book
One Wicked Night, November 2013
Naughty and Nice
e-Book
In the Widow's Bed, October 2013
Naughty and Nice
e-Book
Hunting the Hero, September 2013
The Wild Randalls
Paperback / e-Book
Miss Watsons First Scandal, July 2013
A Miss Mayhem Novella
e-Book
Love Me True, August 2012
Naughty and Nice
e-Book
Engaging the Enemy, February 2012
The Wild Randalls #1
e-Book
Charity, August 2011
The Distinguished Rogues #3
Paperback / e-Book
Wicked Mourning, June 2011
Naughty and Nice
e-Book
Broken, May 2011
The Distinguished Rogues #2
Paperback / e-Book
Chills, May 2011
The Distinguished Rogues #1
Paperback / e-Book
Love Me Tender, April 2011
Naughty and Nice
e-Book