Dale Mayer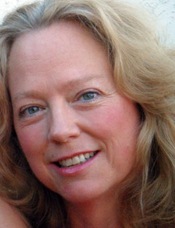 Blogging at Fresh Fiction
Dale Mayer | Corey: SEALs of Honor Excerpt
April 24, 2018
COREY by Read More...
Dale Mayer | BRANDON'S BLISS Excerpt
March 20, 2018
On Sunday at 5:30 a.m. CST but 12:30 p.m. per WAT, Brandon cleared security and walked across the tarmac toward Read More...
Excerpt of EYE OF THE FALCON by Dale Mayer
January 10, 2018
Eagle went straight to the spare bedroom, wishing he had more hands available as he struggled to pull back the blanket so he could Read More...
Ready for a Hero to Hire?
December 8, 2017
Excerpt of JACE'S JEWEL As soon as Jace left, Emily couldn't get the idea out of her mind to Read More...
Dale Mayer | Return to SEALs of Honor world
November 9, 2017
Peace of mind was required to get a good night's sleep. Feeling rough around the edges, Kai hopped into the shower Read More...
Dale Mayer is a prolific multi-published writer. She's best known for her Psychic Vision Series. Besides her romantic suspense/thrillers, Dale also writes paranormal romance and crossover young adult books in different genres.
To go with her fiction, she writes nonfiction in many different fields with books available on resume writing, companion gardening and the US mortgage system.
Log In to see more information about Dale Mayer
Log in or register now!
Series
Psychic Visions | Family Blood Ties | Heroes for Hire | Sleeper SEALs | SEALs of Honor
Books:
Corey, April 2018
SEALs of Honor #16
e-Book
Brandon's Bliss, March 2018
Heroes for Hire #13
e-Book
Eye of the Falcon, January 2018
Psychic Visions #12
Paperback
Jace's Jewel, December 2017
Heroes for Hire #12
e-Book
Tyson's Treasure, November 2017
Heroes for Hire #11
e-Book
Michael's Mercy, October 2017
Sleeper SEAL #3
e-Book
Darkest Designs, November 2013
Design Trilogy #3
e-Book
Vampire in Deceit, October 2013
Family Blood Ties #4
e-Book
Haunted by Death, October 2013
Death series #2
e-Book
Second Chances, September 2013
Second Chances...at Love #1
e-Book (reprint)
Knock, Knock..., August 2013
Psychic Visions #5
e-Book
Family Blood Ties Set (Books 1-3), June 2013
Family Blood Ties
e-Book
Riana's Revenge, April 2013
e-Book (reprint)
Sian's Solution, April 2013
Family Blood Ties
e-Book (reprint)
Vampire in Design, April 2013
Family Blood Ties #3
e-Book
Garden of Sorrow, December 2012
Psychic Visions #4
Paperback
Gem Stone, November 2012
A Gemma Stone Mystery
Paperback
Deadly Designs, October 2012
Book of the Design #2
Paperback
Vampire In Distress, August 2012
Family Blood Ties #2
Paperback
Touched By Death, July 2012
Paperback
Maddy's Floor, May 2012
Psychic Visions #3
Paperback
In Cassie's Corner, January 2012
e-Book
Hide'n Go Seek, December 2011
Psychic Visions #2
Paperback
Vampire In Denial, November 2011
Blood Ties #1
Paperback
Entangled, a Paranormal Anthology, September 2011
e-Book
Dangerous Designs, August 2011
Design #1
Paperback
Tuesday's Child, August 2011
Psychic Visions #1
Paperback