Deirdre Marie Capone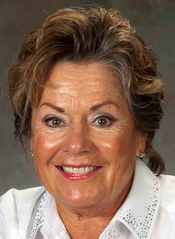 Her grandfather was Ralph Capone, listed in 1930 as Public Enemy #3 by the Chicago Crime Commission. That makes her the grand niece of Public Enemy #1: Al Capone.
As a child, she didn't know he was a notorious gangster ... he was just her Uncle Al. She sat on his knee and traded "knock-knock" jokes with him. He taught her how to swim, ride a bike, and play the mandolin.
But after he died on her seventh birthday she began paying the price of being a Capone.
From age 7 to 13 her classmates were not allowed to play with her. Just before her 11th birthday her father committed suicide due to the burden of the Capone name. At age 18 she was fired from her first full-time job because of her name. These circumstances made Deirdre determined to find out more about her family history and to write this book.
Over the course of many years she had countless conversations with her grandfather Ralph, as well as Al's other brothers and only sister, Al's wife, and his only child, Sonny. Some were more open than others, and each made her promise to not publish anything until all of them were dead and buried. Deirdre is the last member of Al's family born with the name Capone. She is literally …the last of the Capones. Finally, after all these years she is able to share things about Al Capone and his family that none of his many biographers ever knew.
Most importantly, this is the only book written about Alphonse Capone by a person who actually knew him, touched him, heard him talk, and ate meals with him.
Log In to see more information about Deirdre Marie Capone
Log in or register now!
Series
Books:
Uncle Al Capone, November 2010
Paperback