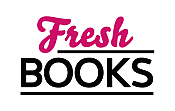 Best reads for September
Lucy Felthouse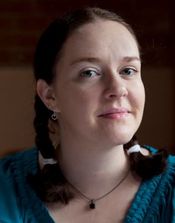 Lucy Felthouse is the award-winning author of erotic romance novels Stately Pleasures (named in the top 5 of Cliterati.co.uk's 100 Modern Erotic Classics That You've Never Heard Of, and an Amazon bestseller) and Eyes Wide Open (an Amazon bestseller). Including novels, short stories and novellas, she has over 140 publications to her name. She owns Erotica For All, is book editor for Cliterati, and is one eighth of The Brit Babes.
Find out more about her writing at her website, or on Twitter and Facebook.
Log In to see more information about Lucy Felthouse
Log in or register now!
Series
Books:
Brit Boys: With Toys, January 2016
e-Book
Love on Location, January 2016
e-Book
Cupid, December 2015
e-Book
Properly, or Not at All, December 2015
e-Book
Over the Knee, November 2015
e-Book
Testing Tom, November 2015
e-Book (reprint)
Girls Will Be Girls, October 2015
e-Book
Eyes Wide Open, October 2015
e-Book
Sated, September 2015
e-Book
Wild After Dark, June 2015
e-Book
Native Tongue, May 2015
e-Book
Uniform Fetish: Manlove Edition, March 2015
e-Book
Sexy Just Got Rich: Brit Babes Do Billionaires, February 2015
e-Book
Desert Heat, February 2015
Unconditional Surrender
e-Book
Brit Boys: On Boys, January 2015
e-Book
A Different Kind of Cosplay, January 2015
e-Book
Sapphic Smut, November 2014
e-Book
Multi-Orgasmic, November 2014
e-Book
Timeless Desire, September 2014
e-Book
Pack of Lies, August 2014
e-Book
One Night in Paris, July 2014
City Nights #2
e-Book
Smut by the Sea Volume 3, July 2014
e-Book
Calendar Men: Mr June - The Other Brother, June 2014
e-Book
Sweet Spot, June 2014
Raw Talent #2
e-Book
Letters to a War Zone, March 2014
e-Book
A Taste of Rome, March 2014
World of Sin #3
e-Book
Alpha's Claim: Manlove Edition, February 2014
e-Book
Sexy Just Walked Into Town, February 2014
e-Book
Stately Pleasures, December 2013
Paperback / e-Book
Illicit Relations, December 2013
e-Book
Girls Rule, Boys Drool, December 2013
e-Book
Mean Girls, September 2013
Curve Appeal
e-Book
Grand Slam, September 2013
Raw Talent #1
e-Book
A Bit of Rough, September 2013
e-Book (reprint)
A Menu With A Difference, September 2013
e-Book (reprint)
HIS: Manlove Edition, August 2013
e-Book
A Taste of Paris, August 2013
A Taste of #2
e-Book
Testing Tom, August 2013
e-Book
A French Affair, May 2013
e-Book
Coming Together: With Curves, May 2013
e-Book
Smut by the Sea Volume 2, April 2013
e-Book
Double Vision and Other Stories, April 2013
e-Book
Absolute Threesomes, April 2013
e-Book
Absolute Lesbian Sex, April 2013
e-Book
Smut for Chocoholics, March 2013
e-Book
Smut Alfresco: Tales of Outdoor Adventure, February 2013
e-Book
The Perfect Dom, February 2013
e-Book
Loose Ends, January 2013
e-Book
The Military Wife, January 2013
e-Book
Seven Deadly Sins, December 2012
Paperback / e-Book
The Sweetest Revenge (Pride), December 2012
e-Book
Reindeer Games: Cupid, December 2012
e-Book
A Taste of London, December 2012
e-Book
Duty and Desire, November 2012
Paperback / e-Book
Dead Sexy, November 2012
Paperback / e-Book
Bite, November 2012
e-Book
No Boys Allowed, November 2012
e-Book
Virgin Ass, November 2012
e-Book
Weekend at Wilderhope Manor, November 2012
e-Book
Raising the Bar, October 2012
e-Book
Anita and Angie Get Wet, October 2012
e-Book
Lipstick Lovers, October 2012
Paperback / e-Book
Cheeky Spanking Stories, October 2012
Paperback / e-Book
Miss Pemberton's Drawers, October 2012
e-Book
Ditched, September 2012
e-Book
I Kissed a Girl, September 2012
Paperback / e-Book
Smut in the City, September 2012
e-Book
Road Trip, August 2012
e-Book
Lover Unexpected: Sappho Edition, August 2012
e-Book
Smut by the Sea, August 2012
e-Book
Cougars And Jackals: Experience Comes with Age, August 2012
e-Book
We Love Lucy, June 2012
e-Book
On the Prowl, May 2012
e-Book
Off the Beaten Track, May 2012
e-Book
Flesh Spills and Secret Thrills, May 2012
e-Book
Off the Shelf, May 2012
e-Book
While the Boys Are Away, March 2012
e-Book
The Cottage in the Woods, March 2012
e-Book
Crimes of Passion, February 2012
Paperback
Absolute Valentines, February 2012
e-Book
Punish Me Good, January 2012
e-Book
Best Bondage Erotica 2012, December 2011
Paperback / e-Book
Internal Affairs, December 2011
e-Book
Susie White and the Right Hand Man, December 2011
e-Book
A Menu with a Difference, December 2011
e-Book
Explicit Encounters, November 2011
Paperback
Brick Dust and Bedsprings, November 2011
e-Book
Caught in the Act, November 2011
e-Book
Immoral Views, October 2011
Paperback
Weekend at Wilderhope Manor, October 2011
e-Book
Love Through Time, October 2011
e-Book
Dark Desires: Love That's Out of This World, October 2011
Paperback
A Lesson Learned, September 2011
e-Book
Naughty Delivery, August 2011
e-Book
The Look of Lust, August 2011
e-Book
Seducing the Myth, August 2011
e-Book
Loose Ends, July 2011
e-Book
Best Of Both - When You Just Can't Decide, July 2011
Paperback
Tea and Crumpet, July 2011
Paperback / e-Book
The Best of Lucy Felthouse, June 2011
e-Book (reprint)
Succubus Comes Home, June 2011
e-Book (reprint)
Bite with Height, June 2011
e-Book
Animal Attraction, June 2011
e-Book
A Bit of Rough, May 2011
e-Book
Kissed A Girl II: More Virgin Lesbian Stories, April 2011
e-Book
Flogging Scarlet, April 2011
e-Book
The Great Outdoors Vol 2, February 2011
e-Book
Timeless Desire Collection, January 2011
Paperback
Uniform Behaviour, December 2010
e-Book
I Kissed A Girl - A Virgin Lesbian Anthology, September 2010
Paperback
Fang Bangers - An Erotic Anthology of Fangs, Claws, Sex and Love, August 2010
Paperback
The Great Outdoors - Vol 1, May 2010
e-Book
Red Hot Reads - Volume 2, March 2010
e-Book
Sex, Love And Valentines, January 2010
Paperback
Temptations Volume 2, November 2009
Paperback
Ultimate Curves, August 2009
Paperback
Seriously Sexy 3, October 2008
Paperback

Videos