Celia Kyle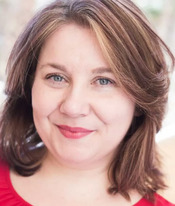 Ex-dance teacher, former accountant and erstwhile collectible doll salesperson, New York Times and USA Today bestselling author Celia Kyle now writes paranormal romances for readers who:
1) Like super hunky heroes (they generally get furry)
2) Dig beautiful women (who have a few more curves than the average lady)
3) Love laughing in (and out of) bed.
It goes without saying that there's always a happily-ever-after for her characters, even if there are a few road bumps along the way.
Today she lives in central Florida and writes full-time with the support of her loving husband and two finicky cats.
Log In to see more information about Celia Kyle
Log in or register now!
Series
Ridgeville | Grayslake | Tiger Tails | Shifter Rogues
Books:
Tiger's Claim, November 2018
Shifter Rogues #2
Mass Market Paperback / e-Book
Wolf?s Mate, March 2018
Shifter Rogues #1
Mass Market Paperback / e-Book
Wolf's Mate: Nine Month Mission, November 2017
Shifter Rogues #1.5
e-Book
You're Kitten Me, November 2015
Tiger Tails #2
e-Book
Fast and the Furriest, October 2015
Tiger Tails #1
e-Book
Love at First Roar, November 2014
e-Book
On the Growl, October 2014
e-Book
Roaring Up the Wrong Tree, August 2014
Grayslake #3
e-Book
All Roar and No Bite, April 2014
Grayslake Book 2
Paperback / e-Book
Big Furry Deal, March 2014
Ridgeville #8
e-Book
No Ifs, Ands or Bears About It, January 2014
Grayslake Book 2
Paperback / e-Book
Paranormal Nights: Volume 1, December 2013
e-Book
Like a Fox, September 2013
Ridgeville #7
e-Book
Sealed with a Purr, August 2013
Ridgeville #6
e-Book
Deuces Wild, March 2013
Ridgeville #5
e-Book
Fierce in Fur, November 2012
Ridgeville #4
e-Book
Head Over Tail, October 2012
Ridgeville #3
e-Book
Ball of Furry, September 2012
Ridgeville #2
e-Book
You?re Lion, July 2012
Ridgeville #1.5
e-Book
He Ain't Lion, April 2012
Ridgville #1
e-Book
Battered Not Broken, September 2010
e-Book
Rock Bottom, September 2010
e-Book
Fierce Heat, September 2010
e-Book