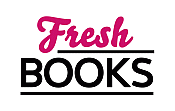 Sprouting great new books in April
Mark Greaney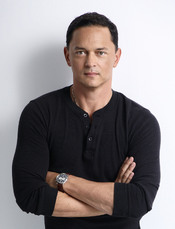 Mark Greaney's debut international thriller, THE GRAY MAN, was released by Jove Books in 2009. It became a national bestseller, and was nominated for a Barry Award in the Best Thriller category. A feature film adaptation of THE GRAY MAN is in development by New Regency Pictures. His next thriller, ON TARGET, was released in September 2010. The third novel in the Gray Man series, Ballistic, will be released in 2011. Mark has a degree in International Relations and Political Science and is pursuing his Masters in Intelligence Studies with a concentration in Criminal Intelligence.
Log In to see more information about Mark Greaney
Log in or register now!
Series
Gray Man
Books:
Burner, August 2023
Trade Paperback
Armored, May 2023
Joshua Duffy #1
Mass Market Paperback / e-Book
Burner, March 2023
Gray Man #12
Hardcover / e-Book
Armored, January 2023
Joshua Duffy #1
Trade Paperback / e-Book
Sierra Six, December 2022
Gray Man # 11
Mass Market Paperback / e-Book
Sierra Six, August 2022
Gray Man #11
Trade Size
Armored, July 2022
Hardcover / e-Book
Sierra Six, March 2022
Gray Man #11
Trade Size / e-Book
Sierra Six, February 2022
Gray Man #11
Hardcover / e-Book
Relentless, December 2021
Gray Man Series #10
Mass Market Paperback / e-Book
The Gray Man, September 2021
Gray Man Series #1
Trade Size / e-Book
Relentless, August 2021
Gray Man Series #10
Trade Size / e-Book
Relentless, February 2021
Gray Man #10
Hardcover / e-Book
One Minute Out, December 2020
Gray Man #9
Mass Market Paperback
One Minute Out, August 2020
Gray Man #9
Trade Size / e-Book (reprint)
Red Metal, May 2020
Mass Market Paperback / e-Book (reprint)
One Minute Out, February 2020
Gray Man #9
Hardcover / e-Book
Mission Critical, December 2019
Mass Market Paperback
Ballistic, September 2019
Paperback
Mission Critical, August 2019
Trade Size
Red Metal, July 2019
Hardcover / e-Book
Mission Critical, February 2019
Gray Man #8
Hardcover / e-Book
Agent in Place, December 2018
Gray Man #7
Mass Market Paperback / e-Book (reprint)
Dead Eye, August 2018
Gray Man #4
Mass Market Paperback / e-Book (reprint)
Agent in Place, August 2018
Gray Man #7
Trade Size / e-Book (reprint)
Gunmetal Gray, June 2018
A Gray Man Novel
Mass Market Paperback
Agent in Place, February 2018
Gray Man #7
Hardcover / e-Book
Tom Clancy True Faith and Allegiance, November 2017
Mass Market Paperback / e-Book
Back Blast, January 2017
Mass Market Paperback
Tom Clancy True Faith and Allegiance, December 2016
Hardcover
Tom Clancy Commander in Chief, November 2016
Jack Ryan
Mass Market Paperback / e-Book (reprint)
Back Blast, February 2016
Gray Man #5
Hardcover / e-Book
Tom Clancy Commander-in-Chief, December 2015
Jack Ryan
Hardcover / e-Book
Full Force and Effect, December 2014
Jack Ryan
Hardcover / e-Book
Tom Clancy Support and Defend, August 2014
Hardcover / e-Book
Command Authority, December 2013
Jack Ryan #16
Hardcover / e-Book
Dead Eye, December 2013
Gray Man #4
Paperback / e-Book
Locked On, December 2011
Hardcover
Ballistic, October 2011
Gray Man #3
Paperback / e-Book
On Target, October 2010
Gray Man #2
Paperback / e-Book
The Gray Man, October 2009
Gray Man #1
Paperback / e-Book