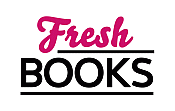 Your August adventures in reading
Sheila Connolly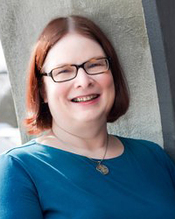 Blogging at Fresh Fiction
Sheila Connolly | There's always a new "body" in a cozy town
October 10, 2016
Cozy mysteries are almost always set in a small town. Many of our heroines return to the town where they grew up, or where they Read More...
Sheila Connolly | Small Town in a Big City
June 13, 2016
Cozy and traditional mysteries usually take place in small towns with quirky characters and bakeries, and kittens and puppies. The Read More...
Sheila Connolly | Ireland's Smugglers and Pirates
February 22, 2016
West Cork has long been considered one of the most beautiful parts of Ireland, with its rolling hills, prehistoric monuments, herds of grazing cattle and Read More...
Sheila Connolly | A New Life in an Old Town...with an Old Crime
October 12, 2015
A wedding is supposed to be a happy event, where two people in love gather together their family and friends to celebrate their union. Right Read More...
Sheila Connolly | Do You Know What Privy Means?
June 8, 2015
You know what a privy is, right? Actually there are three definitions: as an adjective it means "sharing in the knowledge of something secret or Read More...
Sheila Connolly | Inspired by Ireland
February 9, 2015
At the heart of the County Cork Mysteries is the second book I ever wrote, set in a small pub in a very Read More...
Sheila Connolly | Oh, the Places We Go
October 20, 2014
People think I'm crazy because I write three cozy mystery series. Yes, one book per year for each series (for as long as my Read More...
Sheila Connolly | Happy St. Patrick's Day
March 17, 2013
Lá Fhéile Pádraig s ona daoibh go léir! Before you think I'm babbling, that means "Happy Saint Patrick Read More...
Pseudonym: Sarah Atwell.

Sheila Connolly, Anthony and Agatha Award–nominated author, writes three bestselling cozy mystery series for Berkley Prime Crime. Her Museum Mysteries are based in Philadelphia, her Orchard Mysteries take place in rural Massachusetts, and her County Cork Mysteries are set in Ireland, and include BURIED IN A BOG and SCANDAL IN SKIBBEREEN, both New York Times bestsellers. In addition, she writes an paranormal romance series, which began with RELATIVELY DEAD in 2013. She has also published ONCE SHE KNEW, a romantic suspense, and REUNION WITH DEATH, a traditional mystery set in Tuscany, as well as a number of short stories. She lives in Massachusetts with her husband and three cats, and visits Ireland as often as she can.
Log In to see more information about Sheila Connolly
Log in or register now!
Series
County Cork Mystery | Orchard Mystery | Museum Mystery | Victorian Village Mystery
Books:
Killer in the Carriage House, June 2020
Victorian Village Mysteries #2
Mass Market Paperback / e-Book (reprint)
Fatal Roots, January 2020
County Cork Mystery #8
Hardcover / e-Book
Killer in the Carriage House, July 2019
Victorian Village #2
Hardcover / e-Book
Murder at the Mansion, June 2019
Victorian Village #1
Mass Market Paperback / e-Book (reprint)
The Lost Traveller, January 2019
County Cork Mystery #7
Hardcover / e-Book
Many a Twist, December 2018
County Cork
Trade Size / e-Book (reprint)
Murder at the Mansion, July 2018
Victorian Village Mysteries #1
Hardcover / e-Book
Many a Twist, January 2018
County Cork Mystery #6
Hardcover / e-Book
A Late Frost, November 2017
An Orchard Mystery
Mass Market Paperback / e-Book
Cruel Winter, March 2017
County Cork Mystery #5
Hardcover
Seeds of Deception, October 2016
Orchard Mystery #10
Mass Market Paperback / e-Book
Dead End Street, June 2016
Museum Mystery
Mass Market Paperback / e-Book
A Turn for the Bad, February 2016
County Cork Mystery #4
Paperback / e-Book
A Gala Event, October 2015
Orchard Mystery #9
Paperback / e-Book
Privy To The Dead, June 2015
Museum Mystery #6
Paperback / e-Book
An Early Wake, February 2015
County Cork Mystery #3
Paperback / e-Book
Picked To Die, October 2014
An Orchard Mystery #8
Paperback / e-Book
Razing The Dead, June 2014
Museum Mystery #5
Paperback / e-Book
Scandal In Skibbereen, February 2014
County Cork Mystery #2
Paperback / e-Book
Reunion With Death, December 2013
Hardcover / e-Book
Golden Malicious, October 2013
Orchard Mystery #7
Paperback / e-Book
Monument To The Dead, June 2013
Museum Mystery #4
Paperback / e-Book
Buried In A Bog, February 2013
County Cork Mystery #1
Paperback / e-Book
Sour Apples, August 2012
Orchard Mystery
Paperback / e-Book
Fire Engine Dead, March 2012
Museum Mystery #3
Paperback / e-Book
Bitter Harvest, August 2011
An Orchard Mystery #5
Paperback
Let's Play Dead, July 2011
Museum Mystery #2
Paperback
A Killer Crop, December 2010
Orchard Mystery #4
Mass Market Paperback
Fundraising The Dead, October 2010
Museum Mystery #1
Mass Market Paperback
Red Delicious Death, March 2010
Orchard Mystery #3
Paperback
Rotten To The Core, July 2009
An Orchard Mystery #2
Paperback
One Bad Apple, August 2008
Orchard Mystery #1
Paperback / e-Book