Jeannie Watt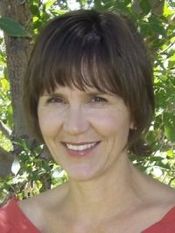 Jeannie Watt always dreamed of being a writer, but, being a practical sort, she also completed a double major in Geology and Education. She wanted to write, but she also wanted to eat while she was doing it. Now she is able to use her background in both fields to write her Superromance novels.
Jeannie grew up in a rural farming area of Northern Idaho. She met her husband, also a geology student, while attending the University of Idaho. They moved to Northern Nevada for a one-month job shortly after their marriage. One thing led to another and they're still in Nevada, two decades and two grown children later.
Jeannie lives in a nice little ranching community with her husband and many dogs, cats, horses and ponies. Her children are both attending college at a nearby university, studying civil engineering. She runs 10K races with her husband—mainly just to humor him, since he loves to run and she does it so she can eat whatever she wants.
Her other hobbies include reading, sewing, and painting.
Log In to see more information about Jeannie Watt
Log in or register now!
Series
Books:
Home with the Rodeo Dad, February 2023
The Cowgirls of Larkspur Valley #1
Mass Market Paperback / e-Book
The Cowboy Rides Away, August 2017
Marvells of Montana #3
e-Book
Austin, August 2017
American Extreme Bull Riders Tour #7
e-Book
Molly\'s Mr. Wrong, January 2017
e-Book
To Tempt A Cowgirl, July 2015
Brodys of Lightning Creek 1
e-Book
Crossing Nevada, December 2012
Paperback / e-Book
The Baby Truce, December 2011
Paperback / e-Book
Once And For All, July 2010
Paperback
Always A Temp, April 2010
Going Back
Mass Market Paperback
Cowboy Comes Back, July 2009
Going Back
Mass Market Paperback
A Cowboy's Redemption, February 2009
Home on the Ranch
Mass Market Paperback
Cop On Loan, October 2008
Count on a Cop
Mass Market Paperback
The Brother Returns, February 2008
Home on the Ranch
Paperback
The Horseman's Secret, September 2007
Single Father
Mass Market Paperback
A Difficult Woman, October 2006
Paperback