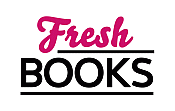 Spring for these books in March
Jenna Ryan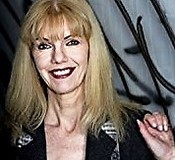 Blogging at Fresh Fiction
Jenna Ryan | A Good Scare
March 26, 2018
Not every book I write contains supernatural elements, but I believe there's a suggestion of darkness in all of them, one that harkens back Read More...
Jenna Ryan | Sneak inside BLACK LILY
July 25, 2016
Mitchell searched his memory. "The calling-card murder count was at twenty-four when I left the force six months ago." "The Read More...
Jenna Ryan | Start at the Beginning...
March 10, 2013
As a child, I watched the Wizard of Oz faithfully every spring.  Somewhere along the line, it occurred to me that I have a bit Read More...
A strong believer in the power of the mind, Jenna Ryan likes to keep things simple. Her grandfather told her that lightening the mental load leads to a longer, happier life. Add in great relationships, a vivid imagination and – okay, a few too many cats, and you're on your way.
She enjoys traveling, but thinks home is the best place to be. She loves wood fires, rainy nights, hot tea and a good murder mystery novel.
Log In to see more information about Jenna Ryan
Log in or register now!
Series
Royal House of Shadows | Shadows Series | Dark Justice
Books:
Her Mountain Protector, November 2021
Mass Market Paperback / e-Book
Hunt, April 2018
Dark Justice #2
e-Book
Morgan, November 2017
Dark Justice #1
e-Book
Dark Lily, June 2016
Shadows #4
e-Book
Scarlet Bells, March 2016
Shadows #3
e-Book
Blood Orchid, December 2015
Shadows #2
e-Book
Black Rose, October 2015
Shadows #1
e-Book
Jenna Ryan Shadows Box Set Volume 1, September 2014
e-Book
Stranger on Raven's Ridge, March 2013
Paperback / e-Book
Darkwood Manor, February 2011
Shivers
Paperback / e-Book
A Perfect Stranger, January 2010
Mass Market Paperback
Kissing The Key Witness, May 2009
Mass Market Paperback
A Voice In The Dark, January 2009
He's a Mystery
Mass Market Paperback
Dangerously Attractive, August 2008
Paperback
Mistletoe And Murder, November 2007
Paperback
Cold Case Cowboy, February 2007
Paperback
Dream Weaver, June 2006
Paperback
Christmas Ransom, November 2005
Mass Market Paperback
Eden's Shadow, December 2004
Mass Market Paperback
Stroke Of Midnight, November 1999
Paperback
The Arms Of The Law, September 1998
Paperback
The Woman In Black, December 1997
Paperback
Sweet Revenge, October 1996
Paperback
Belladonna, February 1996
Mass Market Paperback
When Night Falls, February 1994
Paperback
Midnight Masque, October 1993
Paperback
The Visitor, July 1993
Paperback
Bittersweet Legacy, March 1993
Paperback
Puppets, November 1992
Paperback
Illusions, June 1992
Paperback
Carnival, April 1990
Paperback
Cloak And Dagger, June 1989
Paperback
Suspended Animation, September 1988
Paperback
Cast In Wax, March 1988
Paperback