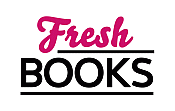 Your August adventures in reading
Alex Archer
A house name for the Rogue Angel series, published by the Harlequin Publishing's Gold Eagle division.
The first eight novels were written by Victor Milan and Mel Odom. New writers joining the series starting with book nine include Jon Merz and Joseph Nassise.
Log In to see more information about Alex Archer
Log in or register now!
Series
Books:
The Oracle's Message, September 2011
Paperback / e-Book
Tear Of The Gods, July 2011
Paperback
The Other Crowd, May 2011
Paperback
False Horizon, March 2011
Paperback
Restless Soul, January 2011
Paperback
Tribal Ways, July 2010
Paperback
Renaissance, May 2010
Paperback
The Bone Conjurer (Rogue Angel), May 2010
Mass Market Paperback
Sacred Ground (Rogue Angel), March 2010
Mass Market Paperback
Paradox (Rogue Angel), November 2009
Mass Market Paperback
Seeker's Curse (Rogue Angel), July 2009
Mass Market Paperback
Polar Quest, January 2009
Rogue Angel
Mass Market Paperback
Swordsman's Legacy, November 2008
Mass Market Paperback
The Golden Elephant, September 2008
Paperback
Gabriel's Horn, July 2008
Rogue Angel #13
Paperback
The Soul Stealer, May 2008
Paperback
Provenance, March 2008
Mass Market Paperback
Serpent's Kiss, January 2008
Paperback
Warrior Spirit, November 2007
Paperback
Secret Of The Slaves, September 2007
Mass Market Paperback
God of Thunder, July 2007
Paperback
The Lost Scrolls, May 2007
Paperback
Forbidden City, March 2007
Paperback
The Chosen, January 2007
Paperback
The Spider Stone, November 2006
Paperback
Solomon's Jar, September 2006
Paperback
Rogue Angel: Destiny, July 2006
Paperback