C.S. Lewis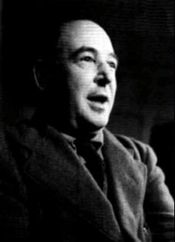 Clive Staples Lewis (1898–1963), known as Jack to his friends, was one of the intellectual giants of the twentieth century and arguably the most influential Christian writer of his day. He was a Fellow and Tutor in English literature at Oxford University until 1954, when he was unanimously elected to the Chair of Medieval and Renaissance English at Cambridge University, a position he held until his retirement. His major contributions in literary criticism, children's literature, fantasy literature, and popular theology brought him international renown and acclaim. Lewis and his good friend J. R. R. Tolkien, the author of the The Lord of the Rings, were part of the Inklings, an informal writers' club that met at a local pub to discuss story ideas. Lewis's fascination with fairy tales, myths, and ancient legends, coupled with inspiration drawn from his childhood, led him to write The Lion, the Witch and the Wardrobe, one of the best-loved books of all time. Six further books followed to become the immensely popular The Chronicles of Narnia. The final title in the series, The Last Battle, won the Carnegie Medal, one of the highest marks of excellence in children's literature. His other distinguished and popular accomplishments include Out of the Silent Planet, The Four Loves, The Screwtape Letters, and Mere Christianity.
Log In to see more information about C.S. Lewis
Log in or register now!
Series
Books:
A Grief Observed, February 2001
Paperback (reprint)
The Screwtape Letters, February 2001
Paperback
The Last Battle, July 1994
Paperback