Good Morning Texas - Buy the Book
WFAA Channel 8 Mondays through Fridays, 9am-10am
Next Show
Tuesday, September 25, 2012
What is a hero? It can be anything from a sister taking care of her sibling, a single mom struggling to raise a family, to a uniformed officer. Today's we're exploring heroes in fiction with something for everyone. If you like action heroes, we have a pair of time-traveling ones, if you like to read 'on-the-edge-of-your-seat thrills' we have a suspense novel that mixes 9/11 with what if. And a twist on the Peter Pan story, wasn't Tiger Lily a hero too? She saved Peter. So get ready as we explore some heroes in fiction.
---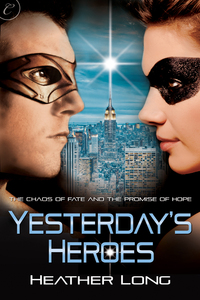 Aurora "Rory" Graystone
Codename: Halo
Abilities: superior reflexes, I.Q. and aptitude for calculating probabilities
Mission: find missing teammates
Rory knows she's being watched, and she's not about to let the hunter catch her in his trap. She'll confront her stalker, a man she suspects is involved in the disappearances of other superheroes-if she can ignore the sensual heat that fills her every time he's near...
Michael Hunter
Codename: Hard Target
Abilities: expert tracker and sniper
Mission: kill Rory Graystone
One of five desperate men sent back in time to save the future, Michael believes eliminating Rory is the key to his mission. But even as he takes aim, a split second of doubt causes him to miss his shot.
Drawn together by passion, and on a collision course with fate, can Rory and Michael work together to change the future? Or have they set in motion the horrific history the time-travelers are trying to prevent?
---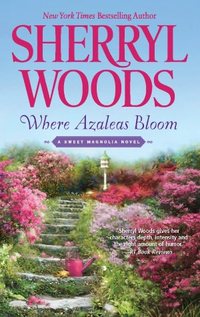 Single mom Lynn Morrow is determined to put food on the table for her son and daughter. Her soon-to-be-ex-husband has failed to meet his obligations time and again-but it turns out that Ed is struggling with his own demons.
Enter contractor Mitch Franklin, an unlikely knight in shining armor. A widower with two grieving sons, Mitch once admired Lynn from afar. Now he sees in her not only the sweet girl who got away, but a woman desperately in need of support. While rushing to the rescue of Lynn and her children comes naturally, he's also wise enough to encourage Lynn to find her own way...hopefully straight into his arms.
---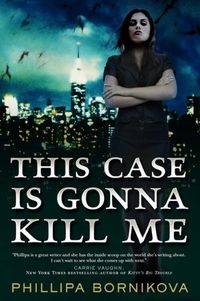 What happens when The Firm meets Anita Blake? You get the Halls of Power—our modern world, but twisted. Law, finance, the military, and politics are under the sway of long-lived vampires, werewolves, and the elven Alfar. Humans make the best of rule by "the Spooks," and contend among themselves to affiliate with the powers-that-be, in order to avoid becoming their prey. Very loyal humans are rewarded with power over other women and men. Very lucky humans are selected to join the vampires, werewolves, and elves—or, on occasion, to live at the Seelie Court.
Linnet Ellery is the offspring of an affluent Connecticut family dating back to Colonial times. Fresh out of law school, she's beginning her career in a powerful New York "white fang" law firm. She has high hopes of eventually making partner.
But strange things keep happening to her. In a workplace where some humans will eventually achieve immense power and centuries of extra lifespan, office politics can be vicious beyond belief. After some initial missteps, she finds herself sidelined and assigned to unpromising cases. Then, for no reason she can see, she becomes the target of repeated, apparently random violent attacks, escaping injury each time through increasingly improbable circumstances. However, there's apparently more to Linnet Ellery than a little old-money human privilege. More than even she knows. And as she comes to understand this, she's going to shake up the system like you wouldn't believe...
---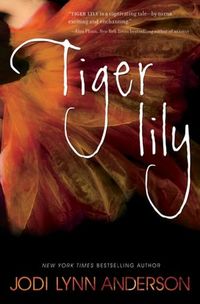 Before Peter Pan belonged to Wendy, he belonged to the girl with the crow feather in her hair. . . .
Fifteen-year-old Tiger Lily doesn't believe in love stories or happy endings. Then she meets the alluring teenage Peter Pan in the forbidden woods of Neverland and immediately falls under his spell.
Peter is unlike anyone she's ever known. Impetuous and brave, he both scares and enthralls her. As the leader of the Lost Boys, the most fearsome of Neverland's inhabitants, Peter is an unthinkable match for Tiger Lily. Soon, she is risking everything—her family, her future—to be with him. When she is faced with marriage to a terrible man in her own tribe, she must choose between the life she's always known and running away to an uncertain future with Peter.
With enemies threatening to tear them apart, the lovers seem doomed. But it's the arrival of Wendy Darling, an English girl who's everything Tiger Lily is not, that leads Tiger Lily to discover that the most dangerous enemies can live inside even the most loyal and loving heart.
From the New York Times bestselling author of Peaches comes a magical and bewitching story of the romance between a fearless heroine and the boy who wouldn't grow up.
---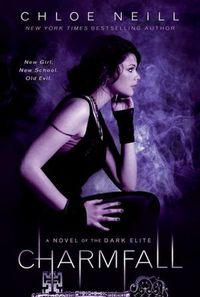 Protecting Chicago from the dark side of life can be an exhausting job, especially when you're in high school. So when the girls of St. Sophia's start gearing up for Sneak, their fall formal, Lily decides to take a break from fighting to get ready for the event. But when a Reaper unexpectedly crashes the party prep and Lily's firespell fails, she realizes that she has a much bigger problem than a full social calendar...
---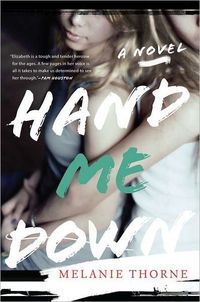 A tough, tender, debut novel, in the tradition of Dorothy Allison and Janet Fitch, Hand Me Down is the unforgettable story of a girl who travels between California and Utah in search of her true family, having never been loved best of all.
Fourteen-year-old Elizabeth Reid has spent her life protecting her sister, Jaime, from their parents' cruel mistakes. Their father, who'd rather work the system than a job, pours every dollar into his many vices, denying his daughters the shoes and clothing they need. Their mother, once a loving parent, is going through a post-post-adolescent rebellious streak and finds love with a dangerous ex-con. When she chooses starting a new family over raising her first-born girls, Elizabeth and Jaime are separated and forced to rely on the begrudging kindness of increasingly distant relatives.
A string of broken promises that begins with Liz's mother swearing, "I would never hurt you, Liz. You're family," propels her between guest beds in two states searching for a safe home. All the while, Liz is burdened by her stake in a bleak pact with a deceitful adult: to tell the truth about the darkest of her circumstances will cost her the ability to shelter Jaime. As Liz spirals into the abyss of fear and shame that haunts her sleepless nights, can she break free from her bonds in time to fight for her life?
Thorne writes with a command of language that is at once affecting and enticing. Her debut is the kind of voice-driven reading experience fiction lovers crave
---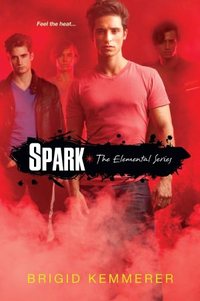 Sometimes he can even control it. And sometimes he can't.
Gabriel has always had his brothers to rely on, especially his twin, Nick. But when an arsonist starts wreaking havoc on their town, all the signs point to Gabriel. Only he's not doing it.
And no one seems to believe him. Except a shy sophomore named Layne, a brainiac who dresses in turtlenecks and jeans and keeps him totally off balance. Layne understands family problems, and she understands secrets. She has a few of her own.
Gabriel can't let her guess about his brothers, about his abilities, about the danger that's right at his heels. But there are some risks he can't help taking.
The fuse is lit. . .
---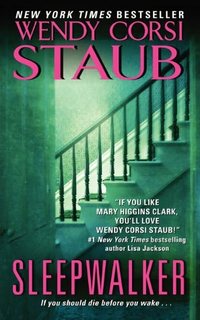 Ten years after the catastrophe, a great fallen city has risen again. Ten years after, a horror begins anew . . . or never truly ended.
The nightmare of 9/11 is a distant but still painful memory for Allison Taylor MacKenna—now married to Mack and living in a quiet Westchester suburb. She has moved on with her life ten years after barely escaping death at the hands of New York's Nightwatcher serial killer. The monster is dead, having recently committed suicide in his prison cell, but something is terribly wrong. Mack has started sleepwalking, with no recollection of where his nighttime excursions are taking him.And here, north of the city, more women are being savagely murdered, their bodies bearing the Nightwatcher's unmistakable signature.
Suddenly Allison must confront a devastating truth: her life is in jeopardy once again . . . and quite possibly from the man she trusts and loves.
Past Shows
Paranormal to Fantasy, summer reading beyond reality, Watch it now!
Paranormal to Fantasy, summer reading beyond reality, Watch it now!
Paranormal to Fantasy, summer reading beyond reality, Watch it now!
Suspense, Get Your Heart Pumping: from cozies to thrillers, Watch it now!
Books to Keep Your Teen Reading All Summer Long, Watch it now!
Gwen Reyes talks about Memorial Day books on Good Morning Texas on 5/21. Watch it now!
Gwen Reyes talks about "hot books" on Good Morning Texas on 5/2. Watch it now!