"Once again love is in the air in Happily Inc."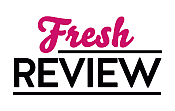 Reviewed by Sandra Wurman
Posted October 5, 2019

MEANT TO BE YOURS is a marvelous journey into the world of weddings and love. The verbal sparring of the characters in Susan Mallery's latest and greatest series is central to the story. Susan Mallery's characters are lovably flawed beings. In MEANT TO BE YOURS, the supporting cast of friends, prospective brides and grooms, and pets are not meant to be scenery. Along with the stars of this book, Jasper and Renee, every character will linger in your heart and memory.
MEANT TO BE YOURS by Susan Mallery is about a man totally out of his element. Many smiles and lots of laughs abound in this joyous romp about a guy, Jasper, who has enjoyed a successful career writing crime novels. Jasper has hit a roadblock of sorts. His hero, Vidar, the star of his series needs a woman in his life. Jasper is simply put clueless. His past is full of random moments of angst and nightmares. He considers himself damaged and because of that stays away from any relationship that could end with commitment. And so has his literary star.
Now in Happily Inc., where the central industry is weddings Jasper gets a bright idea. Why not fashion the hero's girlfriend after one of the female friends he has made in his new hometown. The list of possible girlfriends for Vidar is seemingly endless.
So Jasper arranges to be an invisible observer at the wedding venue. Weddings In A Box, run by Renee, who just happened to be his latest one-night-stand. I can see you smiling already. What you haven't seen yet is that Jasper will be interacting with various vendors and you guessed it, they are predominately female, smart, ambitious and bossy. Jasper's first lesson is how to say yes ma'am and mean it.
According to Jasper, his personal toolbox is better suited to wartime due to his stint in the military. Writing about romance is out of his comfort zone. In fact, romance of any sort doesn't exist in Jasper's life. Well, that was his life prior to moving to Happily Inc. Happily Inc. where love, romance, and marriages are in the air.
MEANT TO BE YOURS is the fifth installment in the Happily Inc. series by Susan Mallery. Susan Mallery is a treasure. She writes equally from the mind and heart. Her characters are likable, loveable, and unforgettable. So we revisit with some of our favorites. In MEANT TO BE YOURS, get ready to add two more: Renee and Jasper.
SUMMARY
In Happily Inc, love means never having to say "I do"…

Wedding coordinator Renee Grothen isn't meant for marriage. Those who can, do. Those who can't, plan. But she never could have planned on gorgeous, talented thriller writer Jasper Dembenski proposing—a fling, that is. Fun without a future. And the attraction between them is too strong for Renee to resist. Now she can have her no-wedding cake…and eat it, too.

After years in the military, Jasper is convinced he's too damaged for relationships. So a flirtation—and more—with fiery, determined Renee is way too good to pass up…until his flame becomes his muse.

Renee is an expert at averting every crisis. But is she finally ready to leap into the one thing that can never be controlled: love?
---
What do you think about this review?
Comments
No comments posted.

Registered users may leave comments.
Log in or register now!