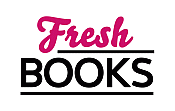 December's Must-Reads: Top Books to Close Out the Year with a Bang
"A truly engrossing book about family secrets."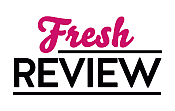 Reviewed by Magdalena Johansson
Posted July 23, 2019

BETHLEHEM is the story of Joanna - a young woman that, together with her husband Frank and children, moves back in the ancestral home because it will be closer to Franks's work. Frank's father has just died, he's has taken on much more responsibility, and he's gone a lot. This bothers Joanna quite a lot. The situation is made worse since she is not only sharing the house with her mother-in-law, but also Frank's grandmother. Not that the women are horrible or wicked, but Joanna does feel like an outsider. One day, while walking outside with her children, Joanna wanders over to the cemetery and meets an old woman named Doe. Doe is taking care of the cemetery along with her husband. Joanna also meets Doe's grandson Daniel, a thoughtful young man that Joanna feels drawn to. In the cemetery there is a grave for a little baby, but Doe - who has been very talkative up until now - refuses to speak about it. What is it with the small grave?
I wish more books had the same flow in the writing and storytelling as this book has. From the very first page, when the main character Joanna and her children were introduced, I felt that this book had great potential. The book has dual timelines. The story with Joanna is set in 1962 and we also have the second one that starts off in 1918. It's in the latter that we get to know Joanna's mother-in-law Susannah, as well as her friends and siblings. Both storylines are marvelous and I enjoyed getting to know the earlier generation and how the past events affect the next generation. One thing that I had a slight problem with was that the 1962 storyline often felt much older like - as though it took place decades before. It just didn't feel like the 60s to me. I guess the old ancestral house with the two older women gave off that vibe. This didn't affect how I felt about the book, it was more that I often had to remind myself that it's the 60s. I couldn't stop reading the book, and I found both Joanna and Savannah's stories equally engrossing. The writing, the wonderful characters - especially the relationship between Joanna and Savannah throughout the book - made this book a truly great experience.
SUMMARY
With the writing chops of Ian McEwan and the storytelling of Lisa Wingate, \"a haunting debut\" about two intertwined families and the secrets they\'ve kept buried during the steel boom in Bethlehem, PA

\"A haunting debut.\" —Georgia Hunter, New York Times bestselling author of We Were the Lucky Ones

\"Karen Kelly is the real deal.\" —Mark Sullivan, New York Times and USA Today bestselling author of Beneath a Scarlet Sky

A young woman arrives at her mother-in-law\'s intimidating but glorious gilded home in Bethlehem, PA, happy that her husband is to assume leadership of the family steel business. But what greets her is not the happy household she expects, run by the beautiful Susannah, but hallways where whispered secrets and allusions to tragedy haunt her and speak to a past she had no idea existed.

Told in alternating time frames, 1962 and the 1920\'s, when the true titans of Bethlehem Steel got their start, this is the story of what happens \"when youthful joys fade and heartache takes hold...It is about how far mothers will go to protect their families, and how far wives can be pressed before they push back. \"
---
What do you think about this review?
Comments
1 comment posted.
Re: A truly engrossing book about family secrets.

I have seen this book frequently and I would love to read
this one. Great review!
(Kathleen Kelly 12:04pm July 27, 2019)
Registered users may leave comments.
Log in or register now!