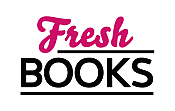 Explore new books in September
"If you like historical conspiracy theory novels, I recommend reading this book!"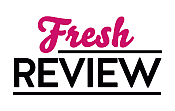 Reviewed by Magdalena Johansson
Posted July 18, 2019

Thriller Political | Thriller Historical
Two secret service men, Walter George and Harry Swayne are tasked with trying to find out the truth about the assassin attempt of President William McKinley. The shooter, anarchist Leon Czolgosz words after the deed is "I done my duty". But could it all be a conspiracy? That anarchism is just a pretext for something else? The more they dig the more they uncover clues that point to that Czolgosz was just the fall guy...
As a big fan of historical mystery books, ASSASSIN OF SHADOWS is a book that looked really tempting. A conspiracy concerning the assassination of President William McKinley? Count me in. The book is definitely worth reading if you like conspiracy theory novels. And, yet I have to admit that the story did not run smoothly for me. Unfortunately, I never really warmed up to either Walter George or Harry Swayne. They didn't make a lasting impression on me and I spent most of the time reading this book hoping for their story to grab me. And, sadly, it never really did. It is a well-written book, just not an engrossing one. What the book has, however, is one of the most unexpected endings I've ever read. Seriously, I was not at all prepared for that. If I had been more enamored with Walter George and Harry Swayne would I probably have been livid... As it is, I was mostly just stunned!
This is a so-so book for me, I did like reading a story concerning the assassination of President McKinley and it was interesting to see what Walter and Harry would find out.
SUMMARY
The latest historical thriller by New York Times Notable mystery author Lawrence Goldstone plunges readers into the dramatic events surrounding the assassination of President William McKinley.

Just after 4 p.m. on September 6, 1901, twenty-eight year old anarchist Leon Czolgosz pumped two shots into the chest and abdomen of President William McKinley. Czolgosz had been on a receiving line waiting to shake the president's hand, his revolver concealed in an oversized bandage covering his right hand and wrist. McKinley had two Secret Service agents by his side, but neither made a move to stop the assailant. After he was apprehended, Czolgosz said simply, "I done my duty."

Both law enforcement and the press insisted that Czolgosz was merely the tip of a vast and murderous conspiracy, likely instigated by the "high priestess of anarchy," Emma Goldman. To untangle its threads and bring the remaining conspirators to justice, the president's most senior advisors choose two other Secret Service agents, Walter George and Harry Swayne. What they uncover will not only absolve the anarchists, but also expose a plot that will threaten the foundations of American democracy, and likely cost them their lives.

As in his other brilliant novels combining history and fiction, Lawrence Goldstone creates a remarkable and chilling tableau, filled with suspense and unexpected turns of fate, detailing events that actually might have happened. As Publishers Weekly observed in its starred review of the "exceptional thriller," Deadly Cure, "Goldstone again blends fact and fiction seamlessly."
---
What do you think about this review?
Comments
No comments posted.

Registered users may leave comments.
Log in or register now!