"Platonic relationships are being tested."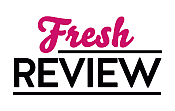 Reviewed by Sandra Wurman
Posted April 26, 2016

Who says guys and gals can't just be friends. Well if you listened to Harry in When Harry met Sally he emphatically states that they just can't. Ultimately the guy is thinking about sex -- plain and simple. Well maybe not that simple -- but the end result is always the same. So I kept wondering about this deal between Shelby and Aidan in BEST OF MY LOVE by Susan Mallery. Two intelligent adults who truly believe that they can be good friends and firmly put all other issues aside.
You've got to love the fun in this story. It's like we are all waiting for them to realize what we've seen from the get go. Well maybe not right away but practically. Any time Mayor Marsha has a hand in something there is an ulterior motive. Mayor Marsha seems to see all and know all so the fact that Shelby and Aidan are spending a lot of time exploring their "friendship" definitely has you laughing out loud or at least reading with a huge grin on your face.
That's the delight of all Fool's Gold books. They are just plain entertaining and filled with joy and love. The people of Fool's Gold have all made a wonderful life here in this small town. And as more people emerge coming from all over the magic of this place spreads like wildfire. Love is just plain infectious and Shelby and Aidan should already know that.
The town is talking and at the top of the gossip is the relationship of Shelby and Aidan. But Shelby is determined to show the town that being just friends works. Sure there is a bit of expected unbidden attraction but as long as they respect each other's personal space than there is nothing to worry about.
Yeah right. The problem is that space is beginning to get smaller and smaller. Just one kiss is going to ignite the possibilities of so much more. But Aidan is going to stay with the program. Shelby is not his type -- which is a one night stand tourist event. She needs someone who will make a life with this terrific, caring, loving and quite entertaining woman. Aidan begins to notice these things about his new friend. His resolve is showing signs of deteriorating. And Shelby isn't making it any easier.
Shelby knows that Aidan wants to show everyone he can be more than the dog of his past. Shelby needs to see men as non-frightening and abusive. Aidan is up for the challenge -- no pun intended. But cooling down is beginning to get more difficult.
There is hardly anything new that I can say about Susan Mallery. Her Fool's Gold books are must haves. BEST OF MY LOVE is a delightful tale of fooling yourself while everyone around is not fooled in the least. Great stuff. When love is in the air in Fool's Gold we are all invited to rejoice. The two main characters in BEST OF MY LOVE could very well be two of my favorites. Just open your heart to the possibilities and love will find a way -- that's according to Susan Mallery -- a true romantic.
SUMMARY
An irresistible new love story from the #1 New York Times bestselling author of the Fool's Gold series, set in a town Library Journal calls "so appealing, readers will want to start scoping out real estate."
To overcome her painful past, baker Shelby Gilmore goes on the hunt for a friend—a male friend—to convince her stubborn psyche that men can be trusted. But where in a town as small as Fool's Gold will the petite blonde find a guy willing to not date her?
Dark, charming Aidan Mitchell puts the "adventure" in Mitchell Adventure Tours…and into the beds of his many willing female tourists. Until he realizes he's inadvertently become that guy—the one-night Casanova—and worse, everyone in town knows it. Maybe Shelby's boy/girl experiment will help him see women as more than just conquests so he can change his ways and win back his self-respect.
As Aidan and Shelby explore the secret lives of men and women, the heat between them fires up the Fool's Gold rumor mill. If no one will believe they're just friends, maybe they should give the gossips something to really talk about!
---
What do you think about this review?
Comments
1 comment posted.
Re: Platonic relationships are being tested.

I love the Fools Gold series! This one sounds like another
keeper!
(Marguerite Guinn 2:36pm April 26, 2016)
Registered users may leave comments.
Log in or register now!