"Out of Sight, Out of Mind...Literally"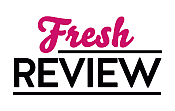 Reviewed by Katherine Petersen
Posted February 18, 2016

Imagine for a minute that people forgot you if they didn't see or speak to you for a minute. That's what Nat Morgan contends with in Eric James Stone's debut novel UNFORGETTABLE. Not only is life difficult for Nat but also for those around him. His mother had to have journal entries and notes to remind her she had a son. Finding a job seems an unsurmountable feat until he worms his way into the CIA where his talent proves at least somewhat of a benefit...even if he has to remind his boss of his existence every time he checks in to report.
Nat's ability to vanish from the mind comes in handy when he needs to steal information from computers as electronics don't remember him either. No computer tracks. No credit card bills. And if you thought you had a hard time finding a Valentine, think if no one remembered you. And then someone does.
Nat runs into Yelena while they're both trying to steal a prototype for a quantum chip, more on that later, and the next time they meet, she remembers him. A former Russian spy, she has other professional advice for him, too, and her own troubles, but they team up to try to save the world from a maniac who is trying to build a computer to take over the world.
Sounds unrealistic, and perhaps it is, but if you don't know the world is being taken over and you think it isn't... Needless to say, one learns about quantum theory in UNFORGETTABLE, but Stone manages to mix his lessons in with action and dialog, so it's interesting and not forced and too overwhelming. His exploration of free will definitely is worth pondering as well.
Sure, there are a few areas where he could have fleshed things out more, likely due to his prowess as a short story writer, and writing a novel is a different animal. For example, why does this guy pick a quantum computer to change the future?
UNFORGETTABLE moves from London to Russia to Iran, but heck if you're not paying for your own plane fare, why not? Many of these places could have used some more detail as well. Overall, Stone takes an intriguing concept and creates a fun, fast-paced thriller.
SUMMARY
Out of sight, out of mind. Due to a fluke of quantum mechanics, no one can remember Nat Morgan for more than one minute—not even his boss at the CIA.
Out of sight, out of mind.
In the near future, a fluke of quantum mechanics renders Nat Morgan utterly forgettable. No one can remember he exists for more than a minute after he's gone. It's a useful ability for his career as a CIA agent, even if he has to keep reminding his boss that he exists.
Nat's attempt to steal a quantum chip prototype is thwarted when a former FSB agent, Yelena Semyonova, attempts to steal the same technology for the Russion mob.
Along with a brilliant Iranian physicist who wants to defect, Nat and Yelena must work together to stop a ruthless billionaire from finishing a quantum supercomputer that will literally control the fate of the world.
---
What do you think about this review?
Comments
No comments posted.

Registered users may leave comments.
Log in or register now!