"Satisfying match between warrior princess and mercenary while the Twelve Kingdoms face war"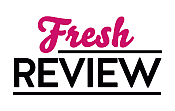 Reviewed by Make Kay
Posted May 11, 2015

THE TALON OF THE HAWK is book three in Jeffe Kennedy's The Twelve Kingdoms series. These books should definitely be read in order. But if you haven't read Mark of the Tala and Tears of the Rose yet, then you are in the absolute treat of reading the whole set thus far, without having to anxiously await the next release. I believe this originally was a trilogy, but I'm thrilled to see Kennedy's announcement that there will be two more books in this wonderful fantasy world.
THE TALON OF THE HAWK is Ursula's book. Ursula is the eldest of three daughters of High King Uorsin. Without the son he so desperately wanted, Uorsin has raised Ursula to be his heir, brutally training her to be both a warrior and a leader. The king's men joke that she doesn't need a man because she sleeps with her sword. Ursula has tried for years to be the stoic heir that her father demands, but can't quite ever measure up. Her loyalties have been stretched further and further as the story arc progresses through the series, until in book three, Ursula is left questioning all that she has been raised to defend, including her father.
Harlan, captain of the Vervaldr, is a foreign Dasnarian mercenary hired by King Uorsin along with his company of solders to act as additional security for the castle at Ordnung. Ursula comes home from her attempt to capture her sister and her sister's child, only to find the mercenaries have taken over the usual guard at court. Harlan is a mercenary with a strong inner moral compass, who eventually worms his way into the heart that Ursula has had to harden to survive. I love Ursula and Harlan separately, and I adore them together. Ursula is a strong woman who loves her sisters, and the lengths that she goes to in order to protect them are breathtaking. When Harlan earns her trust and her loyalty, they make such powerful team acting in concert with Ursula's sisters for the good of the realm, and it makes me want to cheer.
THE TALON OF THE HAWK is a fantastic close to the original trilogy of the three princesses of High King Uorsin in the Twelve Kingdoms. We don't get as much of the magical aspect of this fantasy world in book three simply because Ursula is the sister with battle skills rather than strong magical skills, but there is still a vibrant magical underpinning to this well-built world. Excellent character development and a strong action continue to characterize the Twelve Kingdoms, and I'm thrilled beyond belief to know that we will see more of this world in Future Kennedy books.
SUMMARY
A HEAVY CROWN
Three daughters were born to High King Uorsin, in place of the son he wanted. The youngest, lovely and sweet. The middle, pretty and subtle, with an air of magic. And the eldest, the Heir. A girl grudgingly honed to leadership, not beauty, to bear the sword and honor of the king.
Ursula's loyalty is as ingrained as her straight warrior's spine. She protects the peace of the Twelve Kingdoms with sweat and blood, her sisters from threats far and near. And she protects her father to prove her worth. But she never imagined her loyalty would become an open question on palace grounds. That her father would receive her with a foreign witch at one side and a hireling captain at the other— that soldiers would look on her as a woman, not as a warrior. She also never expected to decide the destiny of her sisters, of her people, of the Twelve Kingdoms and the Thirteenth. Not with her father still on the throne and war in the air. But the choice is before her. And the Heir must lead…
Excerpt
Too unsettled to rest now, and since I was already in the barracks courtyard, I decided a light workout might do me the most good. Burn off some nervous energy and maybe loosen up my back muscles.

With the afternoon waning, most of the troops had cleared the practice yard. Finding an open corner, I stood quietly for a moment, centering myself and asking Danu's blessing for a clear mind and a bright blade.

Drawing my sword, I held it upright before me, hilt down and point up. This moment always gave me a measure of peace, the gathering pause before the flow of motion. Danu's spirit filled me and I moved into the first and simplest of her sword forms.

Most children begin with her first form, Midnight. I'd learned it younger than most, at five, clonking myself regularly with the wooden practice blade. Salena had just given birth to Andi, and Uorsin had been raging through Ordnung in the hours since.

I'd heard his bellowing summons long before he burst into the nursery. Though I remembered little else about that time—other than feeling bereft, summarily dismissed from my mother's attention—that memory blazed bright in my mind. My father, who already frightened me more than a little, standing like a giant amid the miniature toys of the nursery, his red-gold hair bright and blue eyes blazing.

"Curtsy for the High King," my nurse prompted, poking me with a shaking hand, but I'd stood frozen, clutching the doll my mother had just given me, so I would have a baby to play with, too.

"What is this?" Uorsin yanked the doll out of my hands and threw it across the room. With contempt, he took in the little table and tiny teacups I'd set out for my doll and me to share and dashed a big hand through them, sending china shards flying. "You are my heir, Ursula, whether I like it or not—and here you are fussing about with dolls and fripperies."

Even then I knew better than to let him see me cry. Mother told me to save the tears, tuck them away, and take them out later. They were for me, not for him. She did the same.

"Come with me, Daughter. It's high time you learned something useful, if you're to be a credit to the throne. Do you know how many people died so you can sit here in your pretty rooms playing with pretty things?"

"No, my King."

"Thousands. Tens of thousands. Are you worthy of their sacrifice? Of my sacrifice?"

"No?"

"No. But you can be. Your mother has a new daughter now and has cast you aside. I'm all you have. Understand?"

I did understand. Then and in the days since. He took me down to the practice yard and started teaching me how to hold a blade. When I tripped over my dress, he ridiculed me. When I fell, he made me get up on my own. My dolls and dresses were packed away, replaced with practice daggers and wooden swords, pants and shirts better suited for drilling.

While Uorsin continued to oversee my progress, another instructor took over my daily training. A priestess of Danu, Kaedrin taught me the twelve sword forms, starting with the Midnight form. My father's brute-force techniques would never serve me well, she said. Kaedrin showed me how to use the strength of my lower body, the speed and flexibility of my lighter physique.

The twelfth form—the most complicated and demanding— finishes at Noon pose, one that took me two full years to master. It's one of Danu's tests that she demands the most strenuous postures and intricate maneuvers of the blade after you've already executed eleven other forms and your muscles are weeping from exhaustion.

I held Noon pose, up on the toes of one foot, the other leg poised in front of me to protect and deflect with a snap kick, my sword high above and behind, ready to slice into Snake Strike, my other hand palm out, steady. Danu's salute.

My back sang with the strain, but I refused to drop before the count of twelve, as Kaedrin would have expected of me. As I lowered body and blade, my gaze snagged on the intent stare of the Dasnarian captain. He showed no sign of overt aggression, but I moved my sword and self into a defensive posture, ready. A slight smile twitched at his grim mouth. He raised his short blade—a wide, bevel-edged hunting knife—and held the flat against his forehead.

Then he strode away, leaving me wondering. Challenge or salute—or both?
---
What do you think about this review?
Comments
No comments posted.

Registered users may leave comments.
Log in or register now!