"This Will Give You Nightmares..."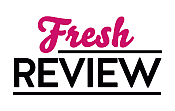 Reviewed by Mahvish Saeed
Posted April 18, 2014

Horror | Science Fiction | Science Fiction Suspense/Thriller
I once heard a saying that sometimes with brilliance comes a twistedness that cannot be matched and the horror it brings, once out, cannot be forgotten. In history, there are a number of people known for their brilliance and brutality, which still leaves humanity stunned. Sephera Giron has created one such character in CAPTURED SOULS.
Dr. Miriam Frederick is a brilliant professor, an expert in Behavior Systematic Neurological Studies with numerous awards to her name. The grants she gets make way for a very luxurious life and freedom for all sorts of experiments. The only time she mingles with people is when her sexual needs escalate to the point she needs endless orgies with multiple partners to satisfy her. Even this has become monotonous and boring for her; so she begins a search for the perfect lover. In her mind, a perfect lover would have stamina, a brilliant artistic mind and beauty but all these things cannot be found in one person. She carefully chooses three specimens to start her experimentations: an author, an athlete, and a model.
The true horror starts when she traps them in her home via various drugs, electrodes and torture. Unfortunately once they succumb to her wishes, she gets bored because they are now more mindless minions then thinking beings, and she is tired of keeping an eye on them 24/7. For her, they should be grateful for the home, luxury and steamy sex she provides instead of looking for ways of escape.
The part I found really scary is, in present time and technology, how easy it is for people to become so isolated they can disappear completely, and except for occasional updates on social media no one would notice. Just imagine being caught, unable to find an out, and being on a short leash in public with any possible escape or cry for help resulting in imminent death. For me, the concept is brilliant and truly scary, but the added focus on maggots, rotting flesh, zombie sex and feces is frankly a big no no. It could have been made terrifying without grossing the reader out unless the story demands it (which is not really necessary here).
Delving into the mind of the psychotic, yet brilliant, Dr. Miriam will make you question your own humanity and boundaries. She is a truly complex character who is mostly detached, seeing humans as specimens and experiments, while showing small bursts of emotion when things do not go her way or she realizes her mistakes. Whether she learns from them is a different story. I cannot decide whether I hate her, am scared of her, or just feel sorry for her emotional state of mind. If you do not mind the grossness, and want erotica with horror, and are a fan of movies like Human Centipede, then do pick up CAPTURED SOULS by Sephera Giron. It just might give you nightmares of hooking up with doctors and scientists known for their brilliance and isolation.
SUMMARY
Can science create the perfect lover? Or only a living hell? Dr. Miriam Frederick is a brilliant professor at a large university. But her latest experiments are decidedly unsanctioned and far more chilling than anyone could imagine. She is determined to answer questions that have plagued mankind for millennia. What is love? What is lust? Her first specimen is an author with a gift for language. Specimen Two is an athlete with amazing endurance. Specimen Three provides physical beauty. But once she has trapped her subjects, her twisted attempt to create the perfect lover will have unexpected--and nightmarish--results, not just for her captives, but for her as well.
---
What do you think about this review?
Comments
No comments posted.

Registered users may leave comments.
Log in or register now!