"Knitting is the catalyst that helps each of the heroines heal when their world becomes unraveled."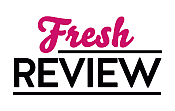 Reviewed by Viki Ferrell
Posted January 14, 2011

Women's Fiction | Romance Contemporary
Debbie Macomber returns us to Blossom Street and Anne Marie's bookstore. Anne Marie Roche and Ellen, her adopted daughter, are moving out of the tiny apartment above the bookstore and into a new house. All their friends from the Blossom Street shops are helping, and so is Tim, Ellen's real dad. Anne Marie is dating Mel, but Tim is now available. He and Vanessa called off their engagement when Vanessa began drinking again. Anne Marie finds herself conflicted when she realizes she may still have feelings for Tim. Mel is not happy about their casual relationship involving Ellen. Where will Anne Marie's heart take her? Will Ellen's 21st wish come true?
Susan Mallery pens a romantic tale of rediscovering life in Coming Unraveled. Robyn Mulligan returns to Georgetown, Texas, when her dreams of being an actress in New York City are dashed. Disappointed in herself, Robyn tells her grandmother she never made it on Broadway and wants to pick up the pieces of her life and start over. Her grandmother's knitting shop, Only Ewe, is the place she meets T. J. Passman. He is skeptical of Robyn and sets out to protect her grandmother. He feels he owes Adeline for helping him work through his own personal tragedy. As things get heated between him and Robyn, sparks of romance also begin to fly. Will Robyn be able to rebuild her life here and work around T. J.'s protectiveness?
In Christine Skye's tale, Caro McNeal returns to Summer Island after a car accident shatters her life. Her grandmother helps her put the pieces back together. Caro meets a Marine who comes to the house to pick up a painting for a friend. There is an instant attraction, but he is leaving in less than 24 hours to head back to Afghanistan. His few simple words give her hope for healing and restoring the life she once knew. But will he return alive after an insurgent attack and an earthquake?
THE KNITTING DIARIES is an anthology by three best-selling authors, all focusing their stories on a shared pastime: knitting. Knitting is the catalyst that helps each of the heroines heal when their world becomes unraveled. These three charming stories of young ladies trying to put their lives back together are very uplifting and inspiring. You are sure to enjoy each of these romantic tales.
SUMMARY
Knitting is many things to many people
Knitting is a way of life: The Twenty-First Wish by Debbie Macomber
Anne Marie Roche and her adopted daughter, 10-year-old Ellen, have each written a list of twenty wishes - on which they included learning to knit. But Ellen has quietly added a twenty-first wish: that her mom will fall in love with Tim, Ellen's birth father, who's recently entered their lives...
Knitting is a passion: Coming Unraveled by Susan Mallery
When Robyn Mulligan's dreams of becoming a Broadway star give way to longing for her childhood home, she returns to Texas, running her grandmother's knitting store. But the handsome, hot-tempered T.J. Passman isn't making it easy on her. If he can learn to trust Robyn, and overcome his tragic past, they just might discover a passion like no other.
Knitting is a comfort: Return to Summer Island by Christina Skye
After a devastating car accident, Caro McNeal is welcomed by a community of knitters on Oregon's sleepy Summer Island. She also finds meaning and purpose in the letters she exchanges with a marine serving in Afghanistan. But when life takes another unexpected turn, will Caro pick up the threads of hope, opening her heart to wherever it takes her?
---
What do you think about this review?
Comments
1 comment posted.
Re: Knitting is the catalyst that helps each of the heroines heal when their world becomes unraveled.

In the 21st Wish by Macomber we get a sequel to 20 Wishes. I really enjoyed the chance to catch up on how the adoption was working for Anne Marie and Ellen.

In Susan Mallery's Unraveled a young woman returns home after an attempt to make her fame and fortune in New York, but what she learns could be a lesson to all...perhaps happiness is really in our own back yards.

Christina Skye's entry takes us into the world of having to leave a beloved pet behind and the war in Afghanistan two different yet timely issues here.

Of the three authors who contributed I've not read much of Ms. Skye. Yet her story was as touching as the others and made me as a reader realize that I have a vast body of work mostly unread into which to delve this summer.
(Sandi Shilhanek 5:08pm June 14, 2011)
Registered users may leave comments.
Log in or register now!