"Historical romance at its best in this intriguing, passionate novel full of political betrayal."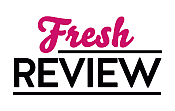 Reviewed by Mandy Burns
Posted May 11, 2010

Allegra Grimaldi was trained in the arts of killing because of her turbulent past. Now she needs to make sure she is ready for her future by becoming a dangerous assassin. Unfortunately, the church believes Allegra's husband was murdered by her hand, so she is imprisoned and held for questioning. While awaiting her fate, Allegra receives an opportunity she is unable to turn down. To ensure the safety of Allegra's family, she makes a deal with the devil himself, Don Maximo Montoya, to serve as his personal mercenary and alleged mistress. Allegra's mission is to murder Anne Boleyn before Anne takes the thrown as the new Queen of England. Allegra's careful planning doesn't include Joscelin Boleyn, who has sworn to protect Anne at all costs.
Since the age of 18, Sir Joscelin Boleyn's goal has been to make the Boleyn family proud. Joscelin's sister, Anne, has caught the eye of King Henry, creating a political upheaval. While the king is petitioning the church for a divorce from Queen Katherine, the Boleyn's are securing their place at court. Joscelin is a soldier at heart, yet fully aware that all of the frivolous intrigue is a tedious but necessary evil to gain the king's favor. The moment Allegra Grimaldi floats by Joscelin during a dance, he is captivated by her beauty. But he becomes instantly suspicious of Allegra's interest in his sister Anne. Joscelin's infatuation with the Devil's Mistress may get him killed, but regardless of Allegra's warnings, Joscelin is compelled to learn the truth behind her secrets.
THE DEVIL'S MISTRESS is intriguing, passionate, and full of political betrayal. Historical romance at its best. Bravo!
SUMMARY
Living breath-to-breath beneath the shadow of violence, Italian perfumer and apothecary Allegra Grimaldi was forced to learn the killing arts from the Hand of God—a religious assassin. She has sworn never to use her deadly skills, but now a blackmailer has her by the proverbial throat.
To save her family from an ugly death, she must do the unthinkable. Infiltrate the court of King Henry VIII, poison the heretic Anne Boleyn before she becomes queen—and frame Anne's bastard brother for the crime. Honest and principled, Sir Joscelin is the perfect pawn.
Allegra is clever, captivating…and her warning to Anne immediately rouses Joscelin's suspicion. Sworn to protect his sister, and striving for recognition from the powerful father who disdains him, Joscelin has no choice but to put aside his attraction to the mysterious lady and gather evidence to see her burn for witchcraft.
To avert a disaster that will change the face of Europe, this stalwart soldier of incorruptible integrity and the fallen woman who breathes deception must learn to trust each other—and discover the one truth that could save them all.
Excerpt
As she offered the goblet to Anne Boleyn, Allegra glimpsed a tumult at the edge of her vision: a large man in a russet doublet cursing as he shoved through the crowd. Her trained mind was scrambling for a defense before his hand locked around her wrist, halting the cup a breath from Mistress Anne's fingers.

Damnation. Allegra pivoted toward him, ready words springing to her lips. Then her eyes locked with his, and her world tilted on its axis.

His eyes spat fire at her—green shot with topaz—piercing through a lifetime of cunning and artifice to reveal her secrets. Alone of the hundreds swirling through the banquet hall, this man wore no mask. His strong tanned features were open, square-jawed, handsome in the rugged way of an outdoor man. Creases fanned out from his eyes, as though he smiled easily—though he was hardly smiling now.

This one is no raw stripling, easy to mislead. Corpus Christi, can he suspect me?

Torchlight blazed in his beard and hair, the burnished hue of old copper. Yet his features weren't arranged with a courtier's careful pretense. Nay, this one burned with passion, like a form of fire.

God love her, only see his chest and shoulders, straining the cloth of his doublet! A fighting man for certain, fueled by suspicion— and yet…

He was a stranger, but she felt she'd always known him. Something within him speared like an arrow through her defenses and pierced her guarded heart.

"Santa Maria!" she heard herself say foolishly. "Can it be you?"

Did I merely dream of a man like you…a man with eyes of fire, strong and steadfast as steel? Or did my soul know yours in some past life—the man who would save me, protect me from myself and all my enemies?

But that was sheer folly. No man was ever to be trusted—no more than she could be trusted herself.

"Pardonnez," he said harshly. "My sister takes wine from her servant's hand alone."

This was a new development! Mistress Anne herself looked surprised to hear it. But the words struck Allegra like a dash of icy water, and her scattered wits reassembled.

Deliberately, she released the goblet. It slipped from her fingers to roll on the floor. The bitter juice of bryony and wine spread across the flagstones in a garnet pool. If her target had swallowed even a mouthful, she would have suffered nausea and flux…but not death.

For it was no nightshade Allegra had poured in the lady's cup. She'd merely poured a warning, unpleasant but hardly fatal—a caution against Spanish malice. Still, that would not save Allegra if her bearing roused suspicion now. They would say she'd tried to kill the lady and bungled it.

"I do beg your pardon. I sought only to assist Mistress Anne. You startled me, my lord."

Though she knew well enough he was no lord. The cut of his cloth was too sober, his hand too callused where he gripped her wrist. His broadsword was plain dull steel, its hilt wrapped with leather and stained with use. But she spied his sole adornment—the silver B that dangled from a cord at his throat. And all at once, she knew him.

"Another Boleyn, is it?" Pinning a bright smile to her lips, she turned toward Mistress Anne—who was gaping at the strange tableau, as they all were. Any hope for subterfuge this night was shattered beyond repair.

But Anne Boleyn had not risen on the strength of charm and sensuality alone. A well-honed intellect lurked behind those black eyes, framed to advantage in a mask flashing with brilliants. In an instant she recovered, tilting back her head with a graceful laugh.

"So he claims, though I for one can scarcely comprehend it. My father, Thomas Boleyn—and a barefooted farm girl? 'Tis hardly a connection I would scramble to embrace."

A spasm of anger knotted the newcomer's jaw as he clenched his teeth over a sharp retort. But he kept his countenance, no less proud than his upstart sister. Allegra felt an unwilling pang of sympathy for this Boleyn male—even while he gripped her wrist and stared as though his eyes would burn her.

"What, no volley of heated words fired off in your mother's defense?" Mistress Anne lifted an elegant brow. "Why, Joscelin, I profess myself surprised! Did you learn the art of discretion from the French?"

"Leave it," the man gritted, with iron restraint. "It's my sworn duty to protect you, sister. I have only your welfare at heart, and I'm sorry you do not care for it."

"In that case, you are overzealous. Be assured, brother, that I'm well able to advance my own interests at this court."

Forcing herself to calm, Allegra found the hovering servant gaping at the spectacle. Her discarded cup dangled in his grip. "You there!" She assumed the easy command of a countess. "Wine for our Queen of Beauty. But find a clean goblet, one that hasn't been rolling on the floor."

The lad scrambled to obey. Mistress Anne accepted the offering and drank, lifting her eyes to Heaven as if to say, "There, do you see how simple?"

But Allegra knew the Boleyn male had not forgotten the other cup, now borne away by the slow-witted servant, or the pool of wine at her feet. She turned her wrist in his grip and tugged lightly, but he held her—a confinement she could have broken, but not without revealing more of herself than she wished.

Instead, she merely arched her brows. "My lord, you are bruising my arm."

To her relief, he released her at once, though the imprint of his grip still tingled.

For reasons she could not pin down, his gaze unsettled her. She could drown in those uncanny eyes—forest green shot with amber, clear as an angel's conscience—looking straight through her, as though he could see no one else. He filled the space beside her, broad chest and shoulders narrowing to a horseman's lean hips.

Her gaze skimmed his belted sword, the corded sinew of legs beneath his hose, his well-worn boots braced apart. But she flinched from the leather codpiece bulging between his thighs.

All men were dangerous, but this one vibrated with impulse barely held in check, like a stallion half-broken to the saddle. For the moment, she must coax him to the bit.

"Signora Grimaldi, I am told?" His voice rumbled from that cavernous chest, husky with a Frenchman's accent.

"Alas, I am unmasked." Who the Devil was he? She'd counted on discretion to disguise her. For this night, Anne Boleyn had eluded Spanish malice.

"I fear you have the advantage of me?" She dipped into a little curtsey.

"Somehow I doubt that," he murmured, his eyes never leaving her. A little tremor rippled through her. "Sir Joscelin Henri Boleyn, at my lady's service."

Now I doubt that, my proud monsieur. If you serve your sister, you will never serve Spain.

Gravely she inclined her head, playing for time. Sir Joscelin must be some indigent bastard, newly come to court. Had he been there long, Allegra could not have failed to notice a man of his size and…physical impact.

Tucking his name away for later scrutiny, she glanced at Mistress Anne. Already the lady turned aside to quip with her courtiers.

"It appears I've interrupted a family reunion." Allegra seized her moment to end this disastrous encounter. "I'll bid you adieu, Sir Joscelin."

When she spoke his name, his eyes deepened to molten gold.

"Family reunion?" A sardonic smile tugged at his lips. "I assure you, my sister welcomes the interruption. She's full weary of hearing that she must be better guarded."

As the musicians slid into the steady thrum of a passamezzo, Sir Joscelin Boleyn claimed her hand. A fresh tremor of alarm swept through her.

Allegra had never welcomed a man's touch—her husband had cured her forever of that. Yet now a flicker of heat danced over her skin, pleasant against the December chill. Bracing as his distinctive fragrance— the spicy pine of outdoors, cut by the sharp tang of citrus.

"If you wish to ingratiate yourself with my sister, she's grateful to be spared my presence. Believe me." His eyes challenged her— as if he knew she didn't give a damn for Boleyn favor. "I would speak with you, signora…and you're a compelling dancer."

So he must have been watching, even before she'd approached his sister. Every instinct she possessed whispered jeopardy.

"I fear I cannot remain, sir—"

His fingers tightened, and a spear of unease lanced through her. He spoke softly, so only she could hear. "Either we speak privately, Signora Grimaldi, or we speak here…among these others."

Trepidation tightened her chest, the sense of certain danger bumping up against an odd elation. Somehow, through no device she could determine, he suspected her.

Yielding to expedience and an unnerving sense of fate, she lowered her lashes. "Very well, Sir Joscelin. One dance, as you insist upon it."
---
What do you think about this review?
Comments
No comments posted.

Registered users may leave comments.
Log in or register now!