Have you ever had one of those: Everything-Goes-Wrong-Days? As in kids are late for school, you burned dinner, and the house is a wreck just as guests popped by for a visit? When this happens, I need something to just get by. Most likely it's a cup of tea, some chocolate…a piece of cake.
And I don't need it because it's something nice, but unnecessary. It's because right then I need something normal—centering—and then I can get on with whatever is left of my day.
In THE KNIGHT'S SCARRED MAIDEN, Rhain and Helissent's story is about honey cakes. And they're not unnecessary for them either; in fact, the cakes give them their happily ever after.
Helissent is a baker. She compares her life's struggles to failed bakes, and thinks of people like ingredients. She also talks in baking terminology, which confuses many a discussion. I loved discovering how she thought.
But the cakes mean something else for her as well. Helissent's family died in a tragic fire. Burned severely on the right side of her body, she was healed with honey. When the innkeepers adopt her, she brings in more patrons by learning to bake honey cakes.
Then you have Rhain, who irritated a few people in the mercenary business and now has a powerful warlord after him. On the run with his band of mercenaries, he stops at an inn and tastes some cakes. Though it risks his life, he stays.
Because he was introduced in an earlier book, Rhain was already a fully developed character when I started his story. But since his life was in such turmoil, I needed to find something to center him.
Maybe I was hungry that day, but I used honey cakes, and that's when Helissent arrived on the page. In the beginning, I didn't appreciate the importance of her baking nor fully understand how such a normal dessert could be so significant for both characters. It inspired me to cook Medieval, and bake a lot of honey cakes and apple fritters. I even tried some of Helissent's more savoury recipes. Then I understood as I fed my family why cakes were important.
It's because of the saying, It's the little things in life that count. That's certainly true for Rhain and Helissent. And I think it's true in real life, too.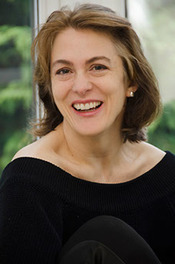 Nicole first discovered romance novels hidden in her grandmother's closet. Convinced hidden books must be better, Nicole greedily read them. It was only natural she should start writing them (but now not so secretly). If she isn't working on the next book in the Lovers and Legends historical series, she can be reached online.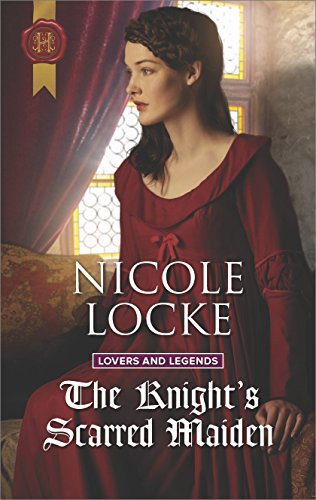 The Knight's Scarred Maiden (Lovers and Legends)
A maiden for the mercenary
Mercenary knight Rhain is living on borrowed time. With a vengeful warlord pursuing him, he has accepted his fate—though first he must get his men to safety.
When he rescues mysterious and deeply scarred Helissent from her attackers, Rhain soon wishes he wasn't marked for death. He can never be the man she deserves—his scandalous lineage alone dictates that—but Rhain can't resist the temptation to show this innocent maiden how beautiful she truly is…
Lovers and Legends A clash of Celtic passions
Romance Historical [Harlequin Historical Romance, On Sale: August 1, 2017, Paperback / e-Book, ISBN: 9780373629442 / ]
2 comments posted.
Hello Cynthia! My DH is exactly the same, and loves it if I bake anything at all. My kids, however, have watched too much Great British Bake Off. Critics!...but they'll eat it all the same.
(Nicole Locke 8:42am August 10, 2017)