Inspired by the lush PBS mini-series "Victoria," this month we'll look at fiction that explores the world of imperial rulers—and check out the life of one who had more influence on the next generation of royals than the hand that held the scepter.
First, we follow the early life of the great queen herself in VICTORIA: A NOVEL OF THE YOUNG QUEEN by Daisy Goodwin. Creator of the soap-operetic PBS series, author Goodwin drew upon Queen Victoria's diaries to create an intimate picture of the woman behind the legend who gave her name to an era. Goodwin's meticulously-researched volume gives new insight into a girl of sheltered, restricted upbringing who becomes queen a month after her eighteenth birthday. From her mother's advisor and political strategists who seek to minimize and bypass her to the early faux pas, assassination attempts and, of course, the great love of her life, Albert, Goodwin's novel illuminates the vibrant, passionate woman beneath the dour widow's weeds.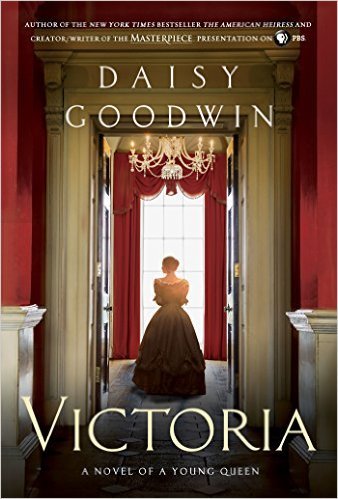 A Novel of a Young Queen
"They think I am still a little girl who is not capable of being a Queen."
Lord Melbourne turned to look at Victoria. "They are mistaken. I have not known you long, but I observe in you a natural dignity that cannot be learnt. To me, ma'am, you are every inch a Queen."
In 1837, less than a month after her eighteenth birthday, "They think I am still a little girl who is not capable of being a Queen."
Lord Melbourne turned to look at Victoria. "They are mistaken. I have not known you long, but I observe in you a natural dignity that cannot be learnt. To me, ma'am, you are every inch a Queen."
In 1837, less than a month after her eighteenth birthday, Alexandrina Victoria – sheltered, small in stature, and female – became Queen of Great Britain and Ireland. Many thought it was preposterous: Alexandrina ― Drina to her family ― had always been tightly controlled by her mother and her household, and was surely too unprepossessing to hold the throne. Yet from the moment William IV died, the young Queen startled everyone: abandoning her hated first name in favor of Victoria; insisting, for the first time in her life, on sleeping in a room apart from her mother; resolute about meeting with her ministers alone.
One of those ministers, Lord Melbourne, became Victoria's private secretary. Perhaps he might have become more than that, except everyone argued she was destined to marry her cousin, Prince Albert of Saxe-Coburg and Gotha. But Victoria had met Albert as a child and found him stiff and critical: surely the last man she would want for a husband….
Drawing on Victoria's diaries as well as her own brilliant gifts for history and drama, Daisy Goodwin, author of the bestselling novels The American Heiress and The Fortune Hunter as well as creator and writer of the new PBS/Masterpiece drama Victoria, brings the young queen even more richly to life in this magnificent novel.
Historical | Fiction [St. Martin's Press, On Sale: November 22, 2016, Hardcover / e-Book, ISBN: 9781250045461 / eISBN: 9781466844100]
Next we turn our focus to another great historical dynasty, the Hapsburgs, with THE ACCIDENTAL EMPRESS by Allison Pataki. In 1853, master of an empire that sprawls across most of central Europe, the young Emperor Franz Joseph is preparing to marry. Accompanying his intended bride to the Hapsburg Court is her mother and her fifteen-year-old sister Elizabeth, Duchess of Bavaria, known as "Sisi." An unusual, untamed beauty who prefers roaming the woods to dancing at balls, Sisi soon captures—and returns—the love of Franz Joseph, who jilts her sister to marry her. She dazzles the court and wins the hearts of her countrymen as the "Fairy Queen." But beneath the glittering façade of the court, the rigid rules and strict protocol, the incessant political intrigue along with the constant interference of her royal mother-in-law prove as difficult for Sisi to manage as her increasingly turbulent marriage.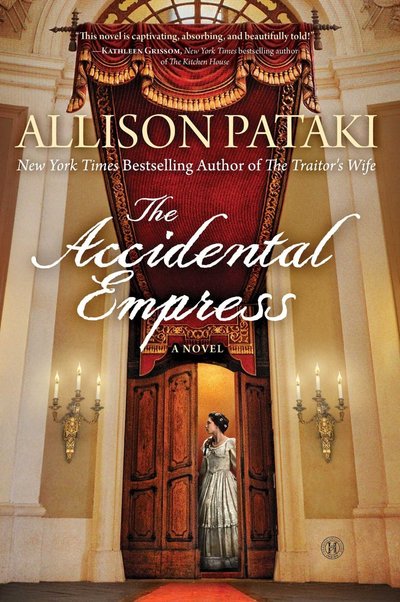 New York Times bestselling author Allison Pataki follows up on her critically acclaimed debut novel, The Traitor's Wife, with the little-known and tumultuous love story of "Sisi" the Austro-Hungarian Empress and captivating wife of Emperor Franz Joseph.

The year is 1853, and the Habsburgs are Europe's most powerful ruling family. With his empire stretching from Austria to Russia, from Germany to Italy, Emperor Franz Joseph is young, rich, and ready to marry.

Fifteen-year-old Elisabeth, "Sisi," Duchess of Bavaria, travels to the Habsburg Court with her older sister, who is betrothed to the young emperor. But shortly after her arrival at court, Sisi finds herself in an unexpected dilemma: she has inadvertently fallen for and won the heart of her sister's groom. Franz Joseph reneges on his earlier proposal and declares his intention to marry Sisi instead.

Thrust onto the throne of Europe's most treacherous imperial court, Sisi upsets political and familial loyalties in her quest to win, and keep, the love of her emperor, her people, and of the world.

With Pataki's rich period detail and cast of complex, bewitching characters, The Accidental Empress offers a captivating glimpse into one of history's most intriguing royal families, shedding new light on the glittering Hapsburg Empire and its most mesmerizing, most beloved "Fairy Queen."
Historical [Howard Books, On Sale: February 17, 2015, Hardcover / e-Book, ISBN: 9781476790220 / ]
In SISI, Allison Pataki completes the story of the "Fairy Queen." Escaping the turmoil of the court and her increasingly dissatisfying marriage at her country estate outside Budapest, Sisi can ride and wander at will--and receive visits from Hungarian statesman Count Andrássy, with whom she falls in love. But an empress cannot escape her destiny. Eventually, she must return to the capital and confront the problems that sent her fleeing: the suffocating confines of her marriage, her estrangement with her two older children, the struggle to preserve an empire in a world spiraling toward the chaos of World War I. By turns brave and enigmatic, admirable and short-sighted, Sisi burns brightly as one of the most brilliant players upon a sumptuous stage also featuring such larger-than-life figures as Bavaria's "Mad King Ludwig" and her own ill-fated son, Crown Prince Rudolf. A stage that, after a world war, will disappear from history forever.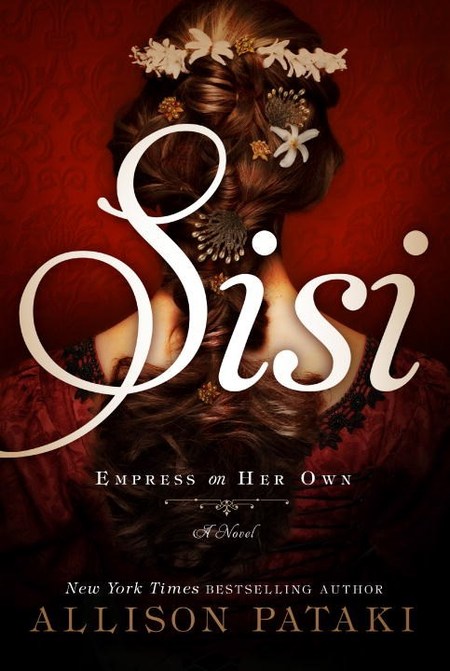 Empress on Her Own
For readers of Philippa Gregory, Paula McLain, and Daisy Goodwin comes a sweeping and powerful novel by New York Times bestselling author Allison Pataki. Sisi tells the little-known story of Empress Elisabeth of Austria-Hungary, the Princess Diana of her time, in an enthralling work of historical fiction that is also a gripping page-turner.
Married to Emperor Franz Joseph, Elisabeth—fondly known as Sisi—captures the hearts of her people as their "fairy queen," but beneath that dazzling persona lives a far more complex figure. In mid-nineteenth-century Vienna, the halls of the Hofburg Palace buzz not only with imperial waltzes and champagne but with temptations, rivals, and cutthroat intrigue. Feeling stifled by strict protocols and a turbulent marriage, Sisi grows restless. A free-spirited wanderer, she finds solace at her estate outside Budapest. There she rides her beloved horses and enjoys visits from the Hungarian statesman Count Andrássy, the man with whom she's unwittingly fallen in love. But tragic news brings Sisi out of her fragile seclusion, forcing her to return to her capital and a world of gossip, envy, and sorrow where a dangerous fate lurks in the shadows.
Through love affairs and loss, dedication and defiance, Sisi struggles against conflicting desires: to keep her family together, or to flee amid the collapse of her suffocating marriage and the gathering tumult of the First World War. In an age of crumbling monarchies, Sisi fights to assert her right to the throne beside her husband, to win the love of her people and the world, and to save an empire. But in the end, can she save herself?
Featuring larger-than-life historic figures such as Bavaria's "Mad King Ludwig" and the tragic Crown Prince Rudolf, and set against many of Europe's grandest sites—from Germany's storied Neuschwanstein Castle to England's lush shires—Sisi brings to life an extraordinary woman and the romantic, volatile era over which she presided.
Historical [Dial, On Sale: March 8, 2016, Hardcover / e-Book, ISBN: 9780812989052 / eISBN: 9780812989069]
In the finest upstairs, downstairs tradition, we end with THE ROYAL NANNY by Karen Harper. In 1897, a young nanny is hired to come to Sandringham and care for the children of the Duke and Duchess of York. Over the years, Charlotte Bill, known as LaLa to her charges, will mentor two princes who become kings, as well as other royal children, including one who becomes known as The Lost Prince. Over the years, she will spend far more time—and love—on these children than their own parents. For everyone who thrilled to the behind-the-scenes look at life in Downton Abbey, here's a nanny's-eye-view of royal behavior and misbehavior across decades and continents, from cottages to the palaces of Tsarist Russia, from yachts to ballrooms. With the sole constant—the unwavering love of one no-nonsense nanny.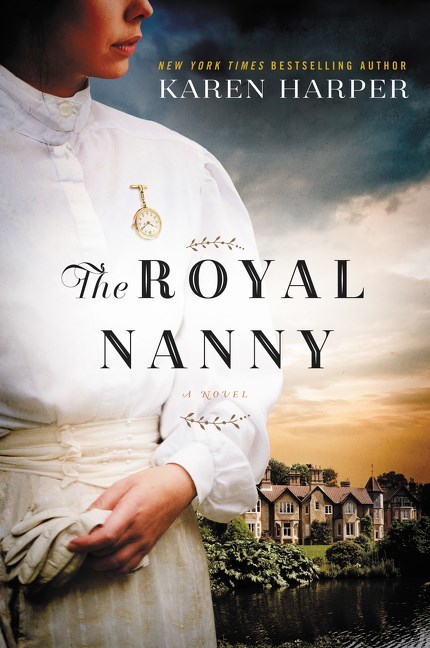 Based on a seldom-told true story, this novel is perfect for everyone who is fascinated by Britain's royal family—a behind the scenes look into the nurseries of little princes and the foibles of big princes.
April, 1897: A young nanny arrives at Sandringham, ancestral estate of the Duke and Duchess of York. She is excited, exhausted—and about to meet royalty. . . .
So begins the unforgettable story of Charlotte Bill, who would care for a generation of royals as their parents never could. Neither Charlotte—LaLa, as her charges dub her—nor anyone else can predict that eldest sons David and Bertie will each one day be king. LaLa knows only that these children, and the four who swiftly follow, need her steadfast loyalty and unconditional affection.
But the greatest impact on Charlotte's life is made by a mere bud on the family tree: a misunderstood soul who will one day be known as the Lost Prince. Young Prince John needs all of Lala's love—the kind of love his parents won't…or can't…show him.
From Britain's old wealth to the glittering excesses of Tsarist Russia; from country cottages to royal yachts, and from nursery to ballroom, Charlotte Bill witnesses history. The Royal Nanny is a seamless blend of fact and fiction—an intensely intimate, yet epic tale spanning decades, continents, and divides that only love can cross.
Romance Historical | Historical [William Morrow, On Sale: June 21, 2016, Trade Size / e-Book, ISBN: 9780062420633 / eISBN: 9780062420640]

The pride of princes creates conflict for a nursemaid


Royal Brood through the eyes of the Nanny

Ready to grab your tiara and become an armchair-traveler member of the royal court? Snag one of these stories and enjoy!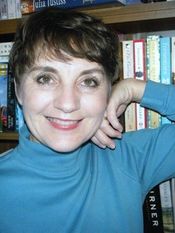 Real, intense, passionate historical romance
After twelve years as a vagabond Navy wife, an adventure that took her from Virginia Beach, VA, to Monterrey, CA, to Tunis, Tunisia to Oslo, Norway and back, Julia Justiss followed her husband to his family's East Texas homeland. On a hill above a pond with a view of pasture land, they built an English Georgian-style home. Sitting at her desk there, if she ignores the summer heat, she can almost imagine herself in Jane Austen's Regency England.
In between teaching high school French and making jaunts to visit her three children (a Seabee in Gulfport, MS, a clothing buyer in Houston and a mechanical engineer in Austin, TX) she pursues her first love—writing historical fiction.
Series: Regency Silk & Scandal | Hadley's Hellions | Ransleigh Rogues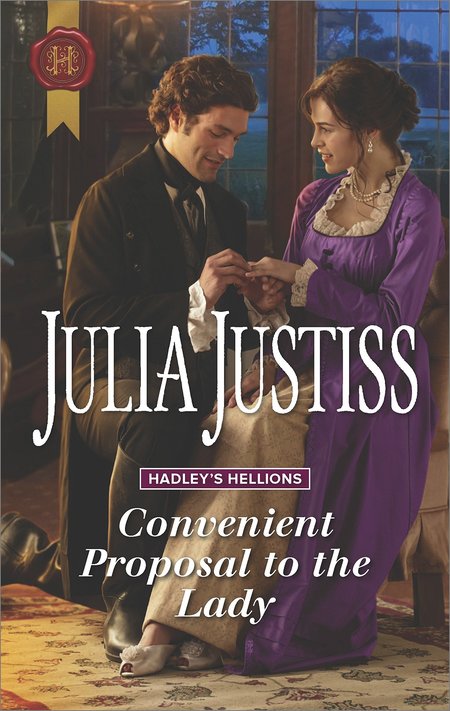 "Duty can also be pleasure, Lady Alyssa…"
When politician Benedict Tawny set out to save Lady Alyssa from a nefarious plot, he never expected to find himself trapped in a compromising situation with the alluring lady! Now duty demands he propose…and claim her as his bride!
Tainted by his illegitimacy, Ben knows he can't give Alyssa the life of luxury she deserves. But if he can convince her to succumb to the undeniable heat between them, their convenient marriage might just lead to the love of a lifetime!
Romance Historical [Harlequin Historical Romance, On Sale: February 21, 2017, Paperback / e-Book, ISBN: 9780373299218 / eISBN: 9781488021190]
1 comment posted.