Excerpt from SUDDENLY THIS SUMMER/ This Time For Keeps by Synithia Williams
CHAPTER ONE
Michaela Spearstook a deep, fortifying breath as she stared at the front door of her parents' house. She'd only been home a week, and hiding her concern behind a facade of cheer was harder than she'd anticipated. She didn't know what was wrong with her. She'd been able to push forward, smile and keep her chin up for most of her life. It was how she'd built a successful financial management empire that allowed her to come home and make sure her parents didn't have to worry about a thing while her dad recovered from a kidney transplant.
Yet, lately, keeping her head up, grinning and bear­ing it, not showing any sign that she couldn't handle things was becoming harder and harder. Maybe because she'd always viewed her parents as strong and capable. They were the ones who'd encouraged her to never call in sick to work unless it was completely necessary and drilled into her head that there was no excuse for la­ziness. But seeing her dad recovering after living his life following those same principles made her question a lot of things.
All those vacations he'd said he couldn't take. All the times he'd gone to work knowing he didn't feel well. Every excuse he'd made about why he wouldn't com­plain about work because he was lucky just to have a job. They all ran through her mind now and she won­dered, what was it all for? What about all the vaca­tions he'd never take if that kidney transplant hadn't come through?
Watching her dad's recovery had her reflecting on her own life. The things she'd lost in her work hard, play hard lifestyle. Not things—a person.
Michaela shook her head and squared her shoulders. She'd focus on that situation soon enough. Right now, she just needed to make sure her dad hadn't tried to get out of bed in the fifteen minutes it had taken her to run by the pharmacy and pick up his prescription.
She opened the door and went down the hall to the main bedroom. As soon as she saw him out of the new adjustable bed she'd purchased and hobbling toward the window, she was reminded that she and her dad were not going to make it. The man was too stubborn for his own good.
"Daddy, what in the world!" Michaela dropped her designer handbag and the prescription at the door and rushed across the room. "Why are you out of bed?"
Willie Spears grunted and swatted at Michaela be­fore grimacing. Sweat beaded across his brow and added a sheen to his dark brown skin. His curly gray hair was matted from lying in bed for a long time. Al­though he was obviously in pain, defiance was most dominant in his dark gaze.
"I want the curtains open," he said in a shaky voice.
Michaela took her dad's arm. Despite the recent sur­gery, his still felt strong and steady under her hands. Probably part of the reason why he refused to sit still. Her dad rarely sat still, so being bedridden was driv­ing him wild.
She gently eased him back into the bed. "Why are you worrying about the curtains?"
"I needed light," he said, as if she should know why he was defying the doctor's orders.
"And you couldn't wait a few minutes for me to get here. Where is Mom?"
Willie let out a sigh and rubbed his side. "Her boss called about a file she couldn't find, and your mom went into work. You know that office can't run without her."
Of course her mom would go in if her supervisor called her. Her mom was just like her dad. They never took a day off and had enough leave time accrued that they could both take months off without worrying about a paycheck. But who was she to talk? Her last vaca­tion in Bali had been fun…when she wasn't spending time writing, making conference calls and checking in with her staff.
"This is exactly why you need a nurse," Michaela said. "You can't be trusted to recuperate on your own." Michaela crossed her arms and tried to give her dad the same "do what I told you" glower that she'd received as a kid, but judging by how unbothered he seemed, she guessed it wasn't working.
She got why he wanted to move around. Her dad was usually a very active sixty-five-year-old man. He still worked full-time as the head of building maintenance for the Peachtree Cove School District, and couldn't resist taking on the repair jobs himself, despite having a team of technicians reporting to him who could han­dle almost anything. When he'd had to start dialysis, he'd tried to power through and find ways to continue working despite the fatigue the procedure cost his body. But no matter how much he wanted to push himself, he wouldn't be able to just hop up and resume normal activities after a kidney transplant. Even if in his mind he believed the six to eight weeks of recovery time was just a suggestion.
"I'll be fine. You didn't have to come home for this."
Michaela wanted to reach out and rub his head but shoved her hands into the pockets of her red off-the-shoulder jumpsuit instead. Rubbing her dad's head as if he were a kid would only make this harder.
"Did you really think I was going to stay in Atlanta and wait for you to give me updates about your kid­ney transplant?" She cocked her head to the side and raised a brow.
Her dad frowned. "Well, you didn't have to spend money on an in-home nurse."
Michaela waved a hand and crossed the room to pick up her purse and prescription. "I know mom would have taken off work, but she'd be just as bad as you are at sit­ting around the house and following instructions. One quick call with her supervisor would turn into an hour and you obviously can't be left alone for more than ten minutes. I didn't want to hear about you falling out of the bed because you tried to play Superman with your recovery."
Willie grunted and crossed his arms, then grimaced after the sudden movement. "You're just as hardheaded as your momma."
Michaela only grinned at her dad. "And you're both secretly glad I'm here. So stop grumbling and let me take care of you for once. That's part of the reason I made all this money."
She examined the Swarovski-crystal-studded hand­bag before placing it carefully on the coffee table.
Thankfully, none of the crystals had fallen off when she'd frantically dropped it to the floor. Most of the time she was more careful with her things, especially her sparkly things. But seeing her dad struggling to cross the room had put the bag at the bottom of her "things I care about" list.
Willie wagged a finger at her. "I hope you made all that money to take care of yourself. We never wanted you to spend your money on us."
"Maybe so, but that doesn't mean I can't spend my money however I want. And, right now, I want to spend it making sure you're taken care of while you recover."
She grinned and scrunched her nose up like she'd done since she was six. As usual, the silly face worked and the line between her dad's brows disappeared and the stubbornness in his gaze was replaced with a lov­ing "what am I going to do with you" look. The vise that clamped around her heart when she'd entered the room eased. She wasn't a doctor, but she was pretty sure frowning and being upset wasn't going to help her dad get better faster.
"I can't believe you're going to stay here while I re­cover," he said. "Don't they need you at your company?"
Michaela shrugged despite the same question rac­ing through her head twenty times a day since she'd returned home to Peachtree Cove. "I hire competent people, so I don't always have to be there. I can work from anywhere. Besides, I'm kind of tired of Atlanta. I'm ready for something different."
That was one of the things Michaela loved about her business. She could work from anywhere. And she'd worked hard enough over the years to save enough money so that she'd feel comfortable taking time off.
Even though every time she'd tried to go on vacation, she ended up working, she promised herself this time she wouldn't check in so much. It was true she had hired smart people that she trusted. She shouldn't feel guilty for making sure her dad was being cared for while he recovered.
Her dad chuckled and shook his head. "You never could sit still. Must be nice to be a millionaire."
"First of all, I get that from you and Momma. Sec­ond, I'm just a fledgling millionaire. That's not a big deal," she said with a shrug.
He narrowed his eyes. "Quit saying that. Be proud of what you built. You don't have to downplay your suc­cess for me or anyone else."
"I know, I know." Michaela sat on the edge of the bed.
He always told her that. Back when she'd tried to di­minish getting straight A's if a friend of family member hadn't, her dad was the first one to tell her not to be ashamed of succeeding. If you did the hard work and earned something, then never pretend like it doesn't matter. If you do that, others will do the same.
"It's still hard to believe sometimes," she admitted. "I never thought the word millionaire and my name would go in the same sentence."
Although her bank account proved it, Michaela sometimes still had to wrap her mind around the fact that she'd melded her love of investing and teaching into a profitable business. A multimillion-dollar business. Twelve years ago, when she'd been paying off student-loan debt while working a going-nowhere public rela­tions job for a nonprofit, she'd been blessed to attend a conference where the keynote speaker talked about how he'd earned financial freedom through investing wisely. The talk was enough to inspire her to sign up for his class, and even though all of his methods didn't work for her, Michaela had taken what she'd learned and done her own research on budgeting, finance and investing.
She was a quick learner, and soon found ways to get her financial life in order, which then allowed her to begin investing. She'd started making money and re­investing her earnings to grow them even more. Her work in public relations meant she was good at break­ing down complicated things into simple, easy-to-un­derstand nuggets, so she'd helped others learn how to get their financial lives in order, too. That turned into a budgeting and finance business that later expanded into classes for women who were interested in making their money work for them. Word of mouth, combined with her active social media presence, the creation of a series of online workshops and classes, and her con­tinued smart investing, eventually grew so quickly that she was now considered a budget and financial guru with a podcast, a book deal and more money than she'd ever expected to earn in her lifetime.
"I'm not surprised," her dad said. "You were always a hard worker. You worked just as hard to get what you've got now. I always knew you'd turn out okay."
"Even when I had to text you begging for a hundred dollars to cover my car insurance that time after gradu­ation?" She pursed her lips and tried to look doubtful, but she believed every word he said. He'd never told her anything different.
Her dad chuckled softly. "Even then."
She reached over and patted his leg beneath the blan­ket. "Would you believe me if I said I kinda want to put down roots back here in Peachtree Cove?"
Michaela was proud of the time and energy she'd put into growing her business. She'd watched her parents work hard every day and couldn't imagine a life where she wouldn't need to hustle hard every day either. But she was exhausted. There weren't enough long-week­end vacations, facial masks or binge-watching days in the year to shake the feeling of being burned-out. She felt like she needed to readjust some things but didn't know how to start. Quitting wasn't an option, but liv­ing like she had before wasn't sustainable.
"I wouldn't believe it one bit," her dad said without batting an eye or hesitating.
Michaela let out a surprised laugh. "I'm serious, Daddy! I think I'm ready to settle down."
If only she'd realized that sooner. It shouldn't have taken watching the man she cared about propose to another woman or her dad needing a kidney transplant for her to come to that conclusion. Whoever had said hindsight was twenty-twenty deserved their own mil­lion dollars.
Willie shook his head. "Girl, stop with all that settle-down mess. You're rising to the top. Don't look back now."
"Look back how?"
"You got out of Peachtree Cove and became even more successful that we could have imagined. Why in the world would you want to move back to a small town?"
He tossed her words back at her like a fastball. She'd thrown that question out there plenty of times when family or old friends asked if she'd ever move back home. She'd been so eager to escape her small town. Maybe it was her dad's illness, or her hope for a second chance to be with the man she wanted, but the idea of coming home indefinitely didn't made her immediately want to roll her eyes.
"You and Momma are here," she said softly.
"We've always been here," her dad said dryly. He raised one brow. "Which is why I don't believe you really want to move. You're upset because I got sick. Don't worry." He patted her hand. "I'll be better in no time, and you'll be back to taking over the world again."
The doorbell rang before she could respond. The con­versation could wait for now. Her dad could be right. A lot had happened in the past two years to shake up her thinking. She needed to be sure before she did something rash without thinking about how moving to Peachtree Cove would affect her business.
"That's your nurse," she said, getting up from the bed.
"I don't need a nurse," her dad grumbled.
"You really want me to take you to the bathroom or give you a sponge bath?" she asked with a raised brow.
Her dad scowled and waved her away. "Go answer the door."
"That's what I thought." Michaela laughed softly and headed to the front.
Her dad didn't want her in charge of his personal needs, but she knew the argument against a nurse wasn't over. He'd tried to convince his doctor that working from home was not only necessary but completely do­able as he recovered from his kidney transplant. Slow­ing down simply wasn't in his vocabulary.
Hell, it wasn't in hers either, but she was tired of al­ways working. Sure, hustle culture had gotten her where she was today, but she'd pushed herself for twelve years and what did she have to show for it? Okay, yes, there were the millions of dollars in her bank account. She wouldn't underrate that, but what was the end game? When was enough going to be enough? Her vacations were for social media content, her friendships were with other entrepreneurs who lived off caffeine and the chal­lenge of overcoming the next obstacle, and her longest "relationship" with a man hadn't really been a relation­ship at all. More like a series of casual hookups when her schedule collided with his—the guy she'd known that one day she'd want to spend her life with despite never making the time to actually date him. One of the biggest sacrifices she'd made for her success.
You've still got a chance in that arena. The hopeful thought whispered through her head.
Even though it was a long shot, as someone who never gave up, the idea of a second chance brought a smile to her face. Khalil lived in Peachtree Cove. Their parents were mutual friends and the two had grown up always seeing each other, but she'd known she'd liked him when they'd both returned home for the holidays freshman year of college. They'd been dating other peo­ple, but the spark she'd felt when she'd seen him then outshined anything she'd felt for the boyfriend whose name she couldn't even remember now.
They hadn't kissed until after they'd graduated col­lege. Both were single by then, but she was leaving to spend the summer interning at a marketing company in New York. He'd visited her six months later, and that was the first time they'd slept together. They'd decided to keep things casual. Well, she had. Her life, her ca­reer, was more important than the boy from home. And that was how their relationship had proceeded from then on. They both dated other people, but she always came back to Khalil. Until Khalil made it clear he was no longer waiting for her to settle down.
I'm getting married, Michaela. I hope you'll be happy for me.
The memory still played in her mind when she opened the door to welcome the nurse she'd hired to help her dad.
"Hell-oooh!" Michaela's jaw dropped when she locked eyes with the man on the other side.
Maybe some angel in heaven had heard her and de­cided to help her along. That had to be the reason why the man standing in blue scrubs that fit so perfectly they seemed stitched onto his broad shoulders and sculpted arms stood in the doorway, facing her. She'd come back to Peachtree Cove with hopes of reconciling with him. She'd hoped to convince him she was ready for more than casual hookups. She hoped he believed her this time.
"Khalil, you're my dad's nurse?" she asked in a breathy, excited voice.
Khalil gave her the smile that had made her heart skip a beat since she was nineteen-years old. Earlier than that, if she was honest with herself. "Yep, I'm your dad's nurse. What's up, Michaela?"
Michaela grinned. Thank heaven for whatever angel was on her side today.
Excerpted from Suddenly This Summer by Susan Mallery, Synithia Williams, Stefanie London. This Time for Keeps by Synithia Wiilliams Copyright © 2023 by Synithia R. Williams. Published by arrangement with Harlequin Books S.A.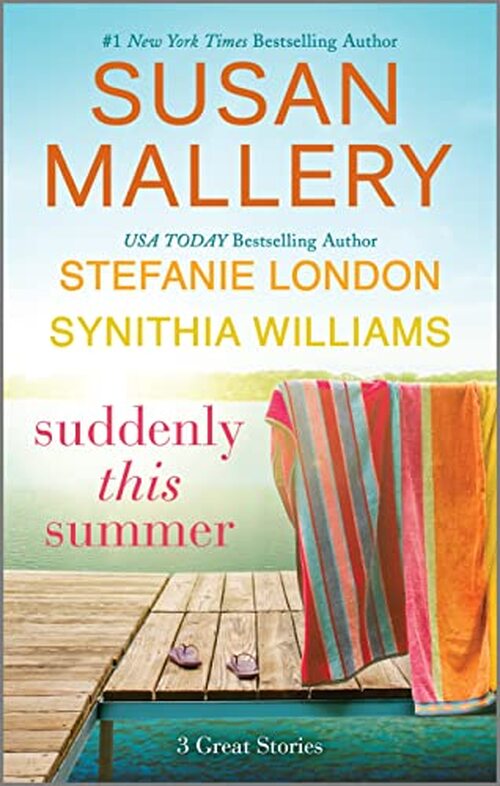 Nothing is sweeter than the first kiss of summer…
Say You'll Stay by Susan Mallery
Shaye Harper has sworn off men for good. But when she meets army vet Lawson Easley during a pit stop on the road to a fresh start, she's drawn in by the quirky town—and the handsome stranger she can't resist. Lawson knows there's no place better than Wishing Tree. Too bad the woman he's certain is "the one" is just passing through…unless he can convince her to give him and his hometown a chance at forever.
This Time for Keeps by Synithia Williams
Home to care for her ailing father, Michaela Spears is on a mission: reconcile with the one man she can't forget. She broke his heart years ago, so when Khalil appears on her parents' doorstep in his scrubs, she knows it's her last chance. Khalil Davenport shouldn't have taken the job as her dad's home nurse, but he couldn't resist her. Their timing was never right, but now can he trust that she's home to stay?
Best Man Next Door by Stefanie London
For Sage Nilsen, coming back to her small Massachusetts hometown for a family wedding feels like high school all over again. Except Jamie Hackett has gone from charming boy next door to handsome best man. And sparks are suddenly flying between the popular guy and the so-called outcast. As the wedding gets closer, Sage finds herself on the edge of something unexpected—a second chance in the town she left behind…with the guy she's never forgotten.
Small Town | Women's Fiction Friendship [Harlequin, On Sale: August 22, 2023, Mass Market Paperback / e-Book, ISBN: 9781335004871 / eISBN: 9780369747075]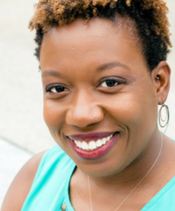 Synithia has loved romance novels since reading her first one at the age of 13. It was only natural she would begin penning her own soon after. It wasn't until 2010 that she began to actively pursue her dream of becoming a published author. She completed her first novel, You Can't Plan Love, in the fall of 2010 and sold it to Crimson Romance in 2012. Her novel Making it Real was a USA Today Happily Ever After blog 2015 Must Read Romance and A Malibu Kind of Romance a 2017 RITA finalist. When she isn't writing, she works on water quality issues for local government while balancing the needs of her husband and two sons.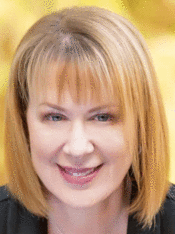 Susan Mallery is the #1 New York Times bestselling author of novels about the relationships that define women's lives—romance, friendship, family. With compassion and humor, Susan keenly observes how people think and feel, in stories that take readers on an emotional journey. Sometimes heartbreaking, often funny, and always uplifting, Susan's books have spent more than 200 weeks on the USA Today bestsellers list, thanks to her ever growing legions of fans. Susan lives in Seattle with her husband, two ragdoll cats, and a tattletale toy poodle. Animals play a big role in her books, as well, as she believes they're an integral component to a happy life.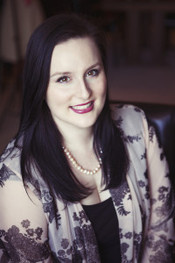 Books that make you laugh a little, and love a lot.
Stefanie London is the award-winning, USA Today bestselling author of contemporary romances and romantic comedies.
Stefanie's books have been called "genuinely entertaining and memorable" by Booklist, and "Elegant, descriptive and delectable" by RT magazine. Her stories have won multiple industry awards, including the HOLT Medallion and OKRWA National Reader's Choice Award. She has also been nominated for the Romance Writers of America RITA award.
Originally from Australia, she now lives in Toronto with her very own hero and is currently in the process of doing her best to travel the world. She frequently indulges in her passions for good coffee, lipstick, romance novels, and anything zombie-related.
No comments posted.